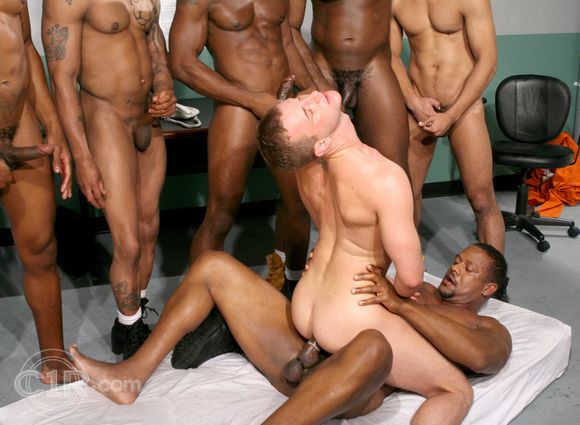 "Getting gang banged by a group of muscular black studs" must be ultimate sexual fantasy of many. All Wolrd Video has already produced 6 Black Balled movies featured porn stars Dean Monroe, Luke Savage, Sean Diamond and Rob Romoni get gang banged.
And here's the cast list of upcoming BLACK BALLED 7: JAIL SLAMMED: Cameron Adams, Nubius, Osian, Scott Alexander, Race Cooper, Eddie Diaz, Element Eclipse, Damien Holt, Aron Ridge, Ace Rockwood and Santino Vega.
White boy Cameron Adams is the center of attention, he gets gang-banged and double penetrated before receiving a bukkake facial from the entire cast. You may notice many versatile guys in the cast like Eddie Diaz, Damien Holt [he DP Erik Rhodes in Afterparty] and Race Cooper, so I think Cameron is not the only guy bottoming here.
This movie is directed by Chi Chi LaRue, someone calls him/her a "Condom Nazi". Does it surprise you that Chi Chi cast bareback power-bottom Osian who gets fucked in bareback videos with many studios such as Treasure Island Media in this gang bang movie?
[flv:http://video.studio3x.com/timfuck.com/2009/41508-1662.flv http://www.queermenow.net/blog/wp-content/uploads/2009/12/Osian-jerry.jpg 580 435]
Osian getting fucked bareback from TIMFUCK.COM | Treasure Island Media
Osian discussed "bareback issue" in his interview with Papi Chulo Blog: I do not think I would ever do it again. Just because I'm looking at it career-wise. Also I love the fact that when I got tested, it came out negative. OK. That's it. No more bareback. Just career-wise and personal-wise, realizing that even doing bareback porn I put myself at risk. I love the way my career is doing now. I don't want to jeopardize it. For people out there doing it … that's them.
Osian bottoms for Cameron Adams in the opening scene of BLACK BALLED 7: JAIL SLAMMED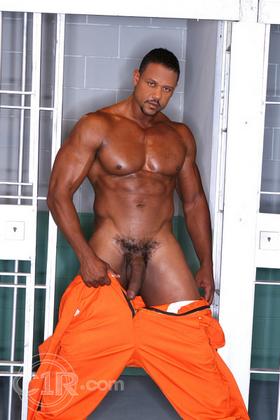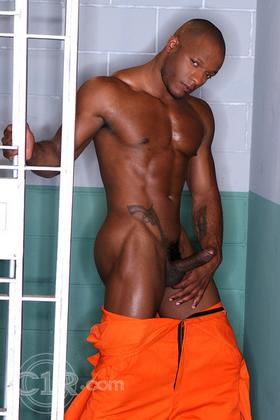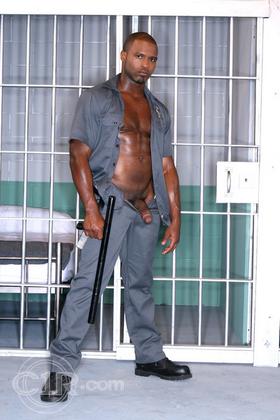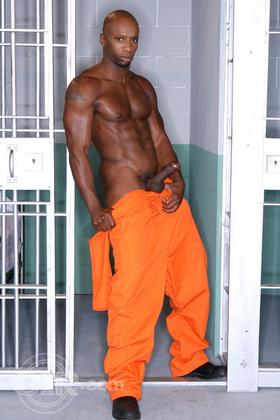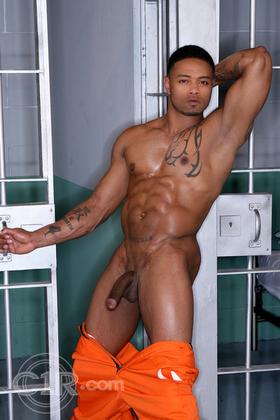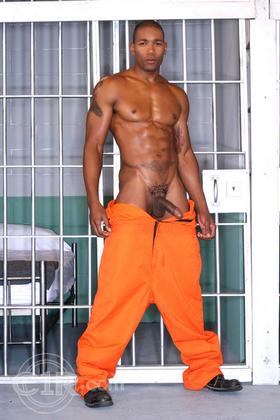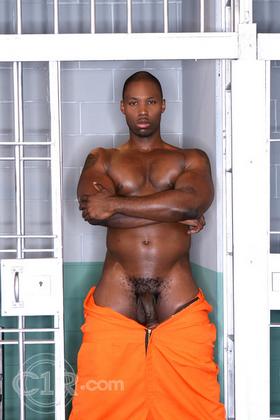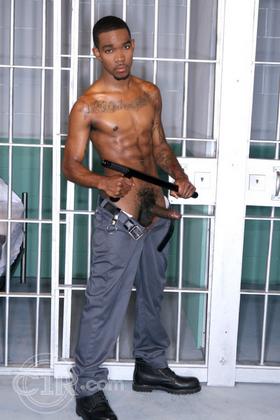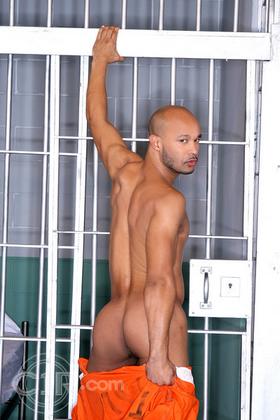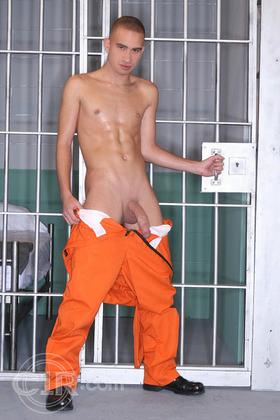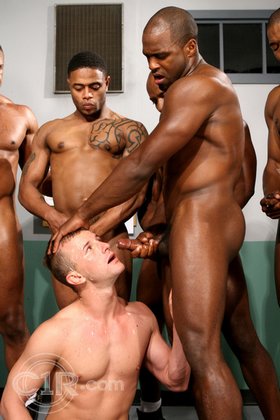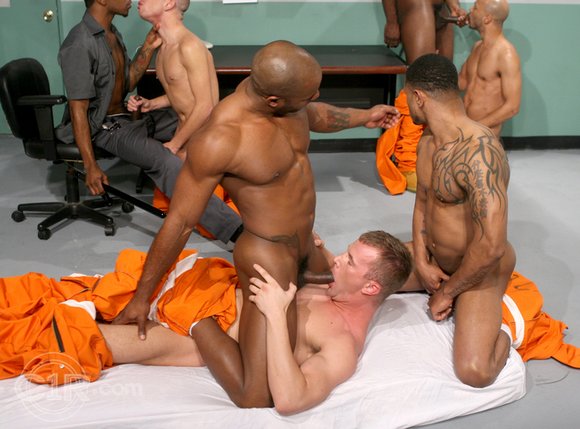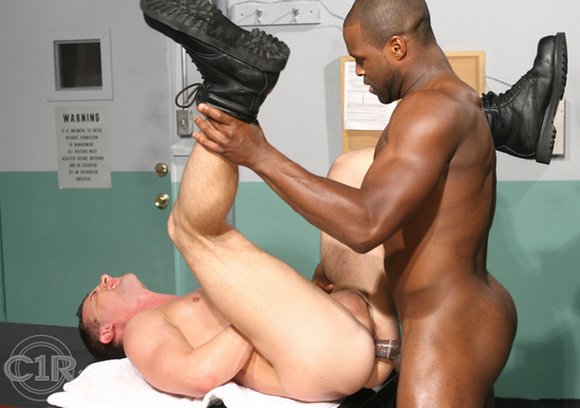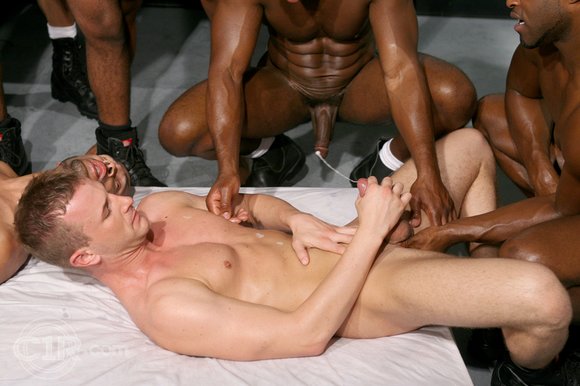 + BLACK BALLED 7: JAIL SLAMMED