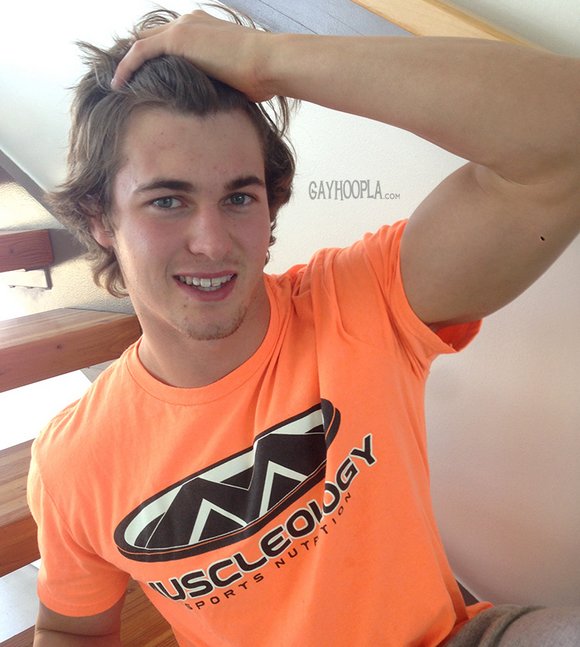 The wait is over, no more teasing. GAYHOOPLA.COM is about to release hot new porn model Chris Kohler's first scene today (Monday, January 27)
This Monday we will be releasing Chris Kohler… Chris is truly a catch. I recently took him to get his haircut where the barber was damn near drooling all over him. Only 19 years old, this timeless beauty still hasn't realized his own good looks. With a huge muscle hairy butt and pecs that bounce to his swinging arm. His smile, that lights up a room, and the willing to please any of those around him. Quite the giver, he would rather spend all his money on you than himself. ( It makes him feel guilty ) Just a charming, handsome man, who doesn't even know it… isn't that amazing.
You can watch the trailer of Chris Kohler jerking off here. I hope we don't have to wait long until he follows JJ Swift, Cole Money and Michael Evans footsteps and does his first man-on-man action!