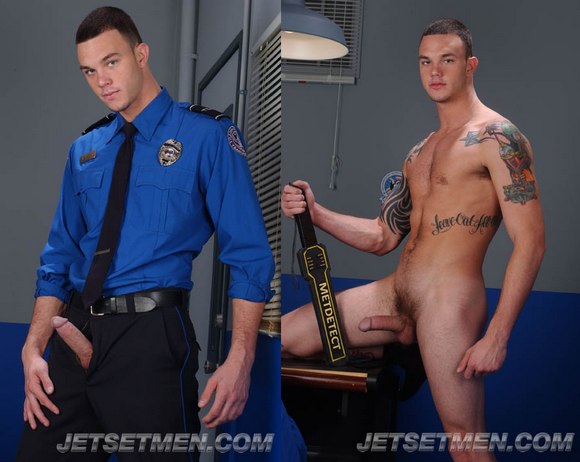 Jet Set Men is working with porn stud Cliff Jensen in two porn productions – an untitled TSA PROJECT and BAD ASS BOTTOMS. Cliff plays a TSA agent and I just got this photo set of Cliff in and out of TSA uniform!
When this TSA Parody movie comes out it'll be online at JETSETMEN.COM and for people who prefer to only pay as you go the movie will be available on Jet Set's Pay Per View VOD service JETSETMEN.TV along with fan favorites such as Jersey Score, Pizza Boy GangBang and Aaron James Collector's Edition.
Many bloggers and fans are talking about Cliff Jensen and Austin Wilde after Austin tweeted that they are dating and Cliff called Austin "my love". The blogger of Men of Porn has posted this interesting entry, "Cliff Jensen realized he is not gay for pay?" which chronicles the tweets from Cliff's Twitter (@TheCliffJensen). And Suite 703 will release a video Cliff Jensen Fucks Austin Wilde on December 8th.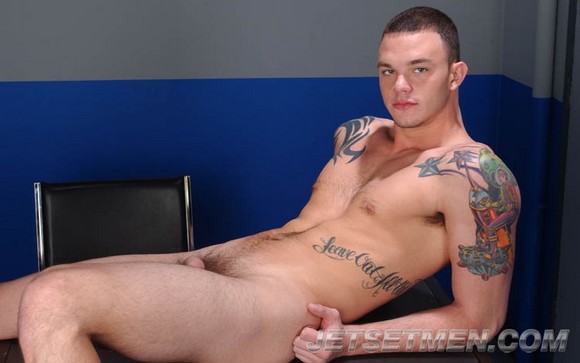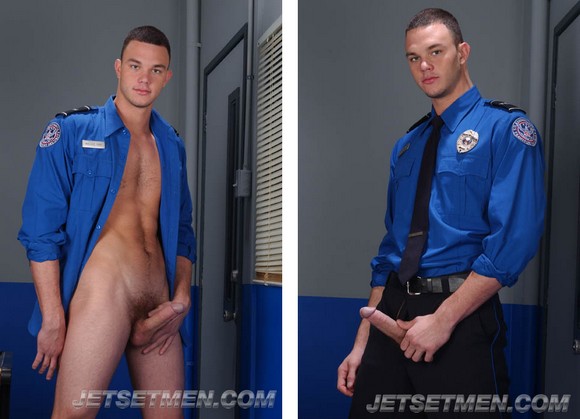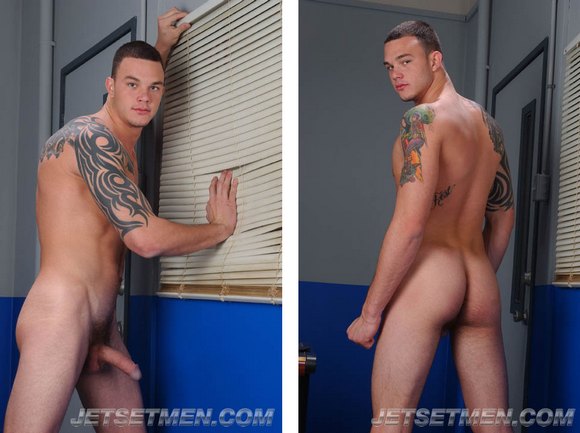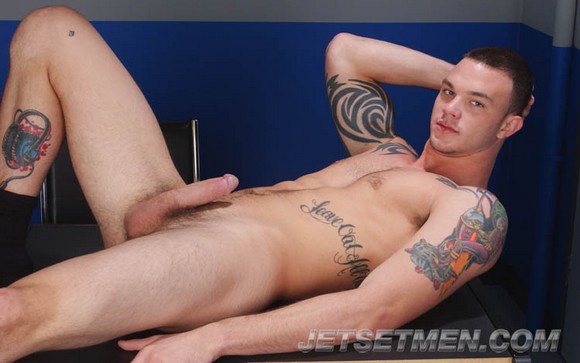 The movie is a parody of the TSA situation that has overtaken the airports in the United States and has created some of the unreal stories about airport travel that have ever occurred.
The movie takes the angle of the investigator view point. The TSA headquarters has sent and official to the airport to investigate the employees and to review the massive amounts of recent complaints. There is much the public doesn't see or hear about when it comes to the TSA but it's this investigators mission to get to the bottom of it. The public wants to know what the investigation will reveal. The employees will be vigorously interrogated and the truth will come out whether they lose their jobs or get cleared of all accusations its up to the investigator.