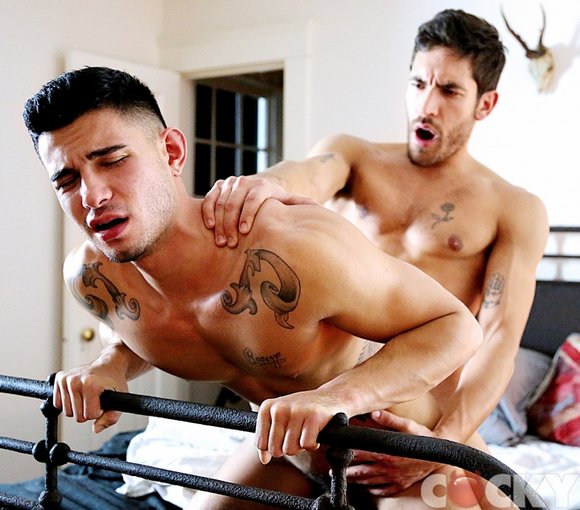 I just finished watching CockyBoys' THE HAUNTING Part II: Into the Woods and I really like it! Director Jake Jaxson has created another unique porno with a combination of beautiful cinematography, atmosphere, acting, music and hot sex. It also gives some back story to the ghost character (played by Arnaud Chagall) from the first installment and ends with a cliffhanger. I can't wait to see part 3 of this The Haunting Trilogy!
Into the Woods takes place where the first Haunting left off, with Jake Steel and Dillon Rossi now missing and Dale Cooper assigned to investigate their disappearance as a private detective in the woods of upstate New York. What he discovers is a strange boy in a red hunting coat, played by Ricky Roman, who disappears every time Dale tries to speak with him.

Dale soon becomes distracted by his obsession, lust, and infatuation with this mysterious boy who may or may not have something to do with the disappearances. What follows is TWO sex segments, the first a psychosexual fantasy solo sequence and the second a rousing flip-fuck sequence where Dale and the boy finally connect. And just when you think it couldn't get any stranger, Dale finally follows the boy into the woods for a heart-shattering conclusion…
Note from director Jake Jaxson: Hi y'all! The day we released The Haunting back in October, superstorm Sandy was battering the east coast. We got the scene up just in the nick of time before the lights went out! The next morning we woke up to what looked like a war zone. The beauty of Fall and the fun of Halloween had been blown and washed away.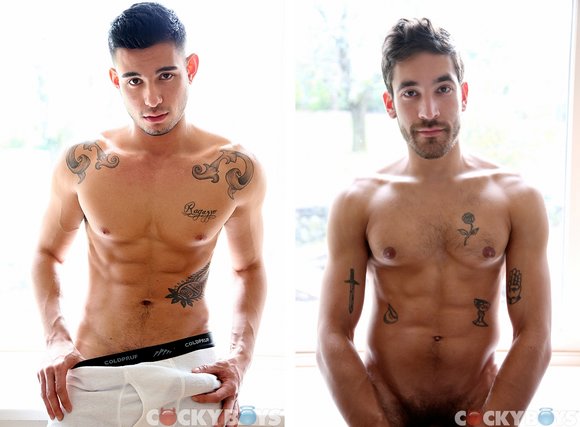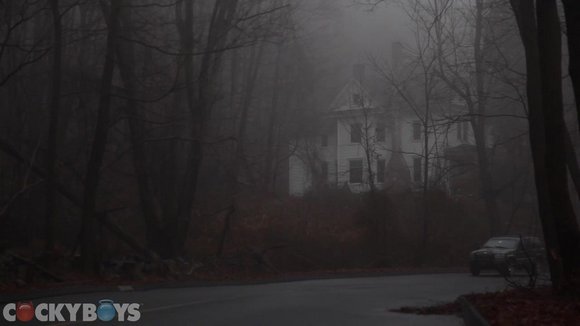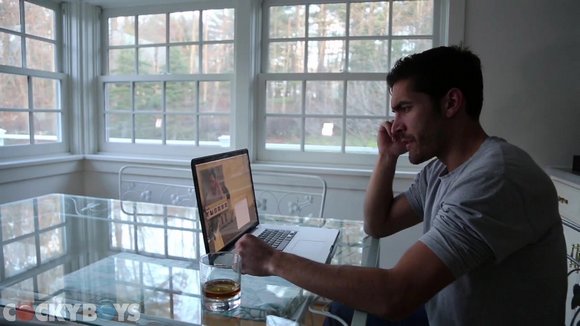 Trees were down everywhere, but the most arresting moment for me was seeing that two massive trees had fallen across the raised tomb where we had shot The Haunting just a few weeks before. That night, I posted a truly haunting image of the downed and mangled tree.
I received many comments about that image, mostly about how the location is cursed, and that got me thinking. That night, I wrote Part II and Part III to The Haunting, expanding on the story we created.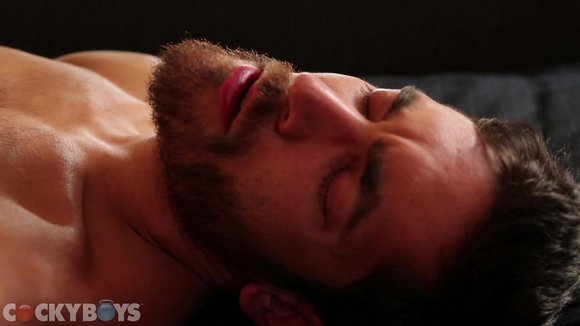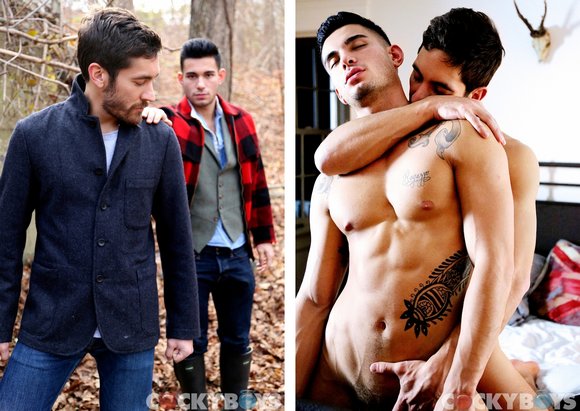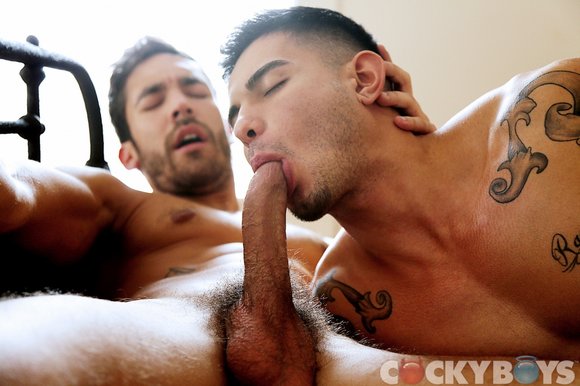 What inspired me was the idea of places or things being haunted, supposedly inanimate objects holding past energy that eventually manifests itself to present day. What happened in the past that caused those trees to come crashing down on that mausoleum could have been the strong winds from the hurricane or maybe termites rotting them from the inside… but my mind was telling me it was something else.
What I love about old objects is thinking about how many people owned them in the past, where these people lived, and what they did with the objects. I like assigning various stories to my little treasures… what pockets have they been in? Who touched them? Had they known tears or were they imbibed with laughter? Many times I can tell just from holding the objects — there is a residual energy that touches me.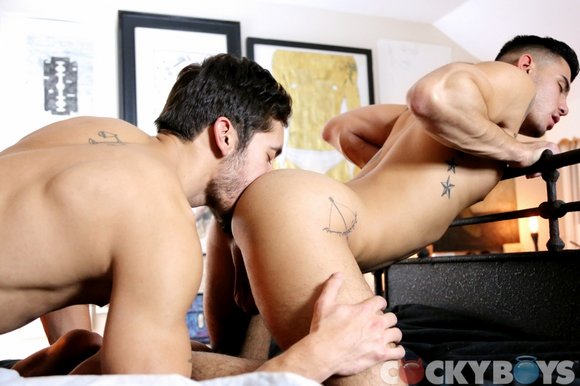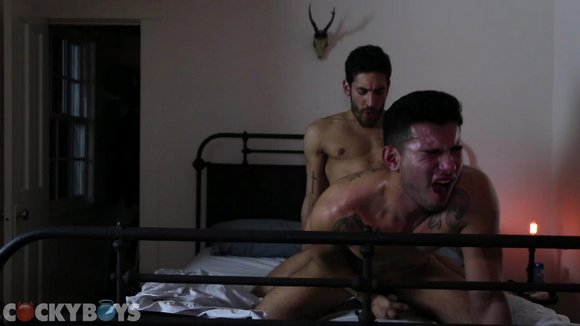 So with that in mind, I have created two more installments to our little ghost story. I hope y'all enjoy it as much as I enjoyed making it.
Love Always,
Jake JAXSON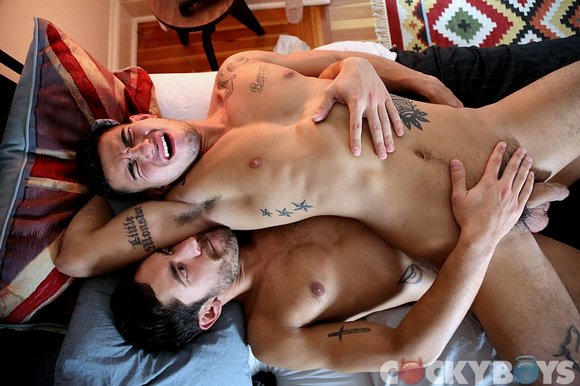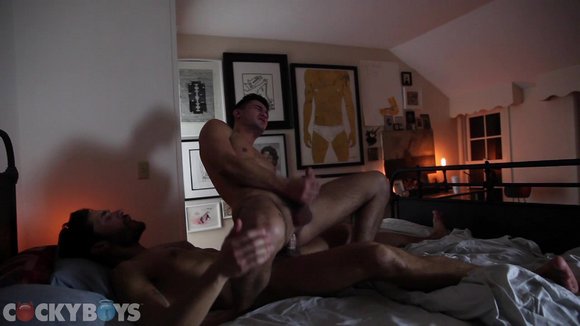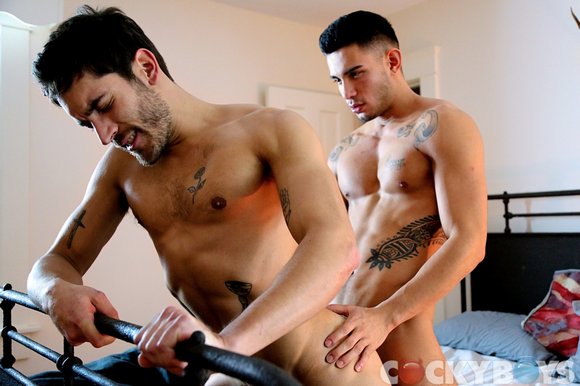 + THE HAUNTING Part II: Into the Woods