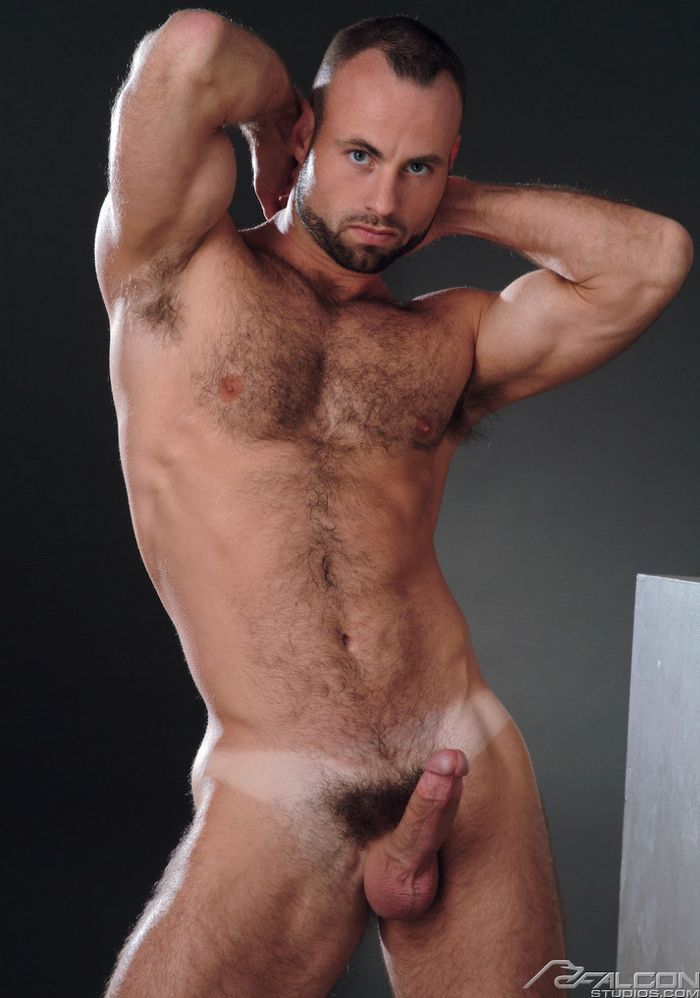 Last month I reported that gay porn star Collin O'Neal has shot his first sex scene in 6 years for Raw Fuck Club.
Back in May, I posted some pictures of Collin at Graby Awards 2016. He was there to accept the Wall of Fame award. Since then, he filmed BAREBACK videos with Hans Berlin and Sean Duran. While we are waiting for those scenes to come out, check out my exclusive interview with Collin O'Neal. Find out why he left porn industry 6 years ago, what he was doing, and advice he has for new porn models.
How's your experience attending Grabby Award this year in Chicago, hanging out with old friends and new, and accepting Wall of Fame award?
It was a bit interesting. I had not been around the porn world in about 5 years, so it was a bit surreal. I was able to latch on to Boomer Banks, who I knew before he started porn, and we talked a bit about how the industry has changed and how we didn't know too many models there. From the beginning I knew Stacy and Mark and it was very good to see them and accept the Wall of Fame award.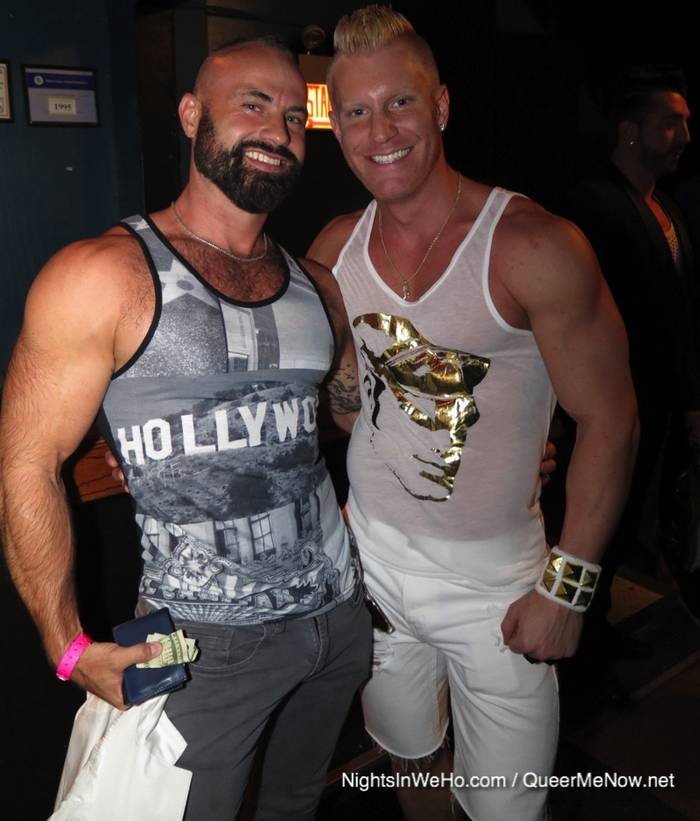 Any funny or memorable behind the scenes stories from back when you were shooting your own porn movies around the world?
The most memorable is when I took a taxi to pick up Francois Sagat from Damascus airport and the taxi driver tried to steal my phone and I had to jump out of a moving taxi and hail a new one in the middle of a random suburb. I was late picking up poor Francois from the airport at 2am, but he was standing outside waiting for me. It's all just surreal since the state of Syria at this moment.
What do you think change the most about the porn industry now and years ago back when you were active in the industry?
Everything. A new generation that basically doesn't want to pay for anything including porn is able to find porn for free everywhere. I'm shocked at what models are paid now and how the industry can stay afloat.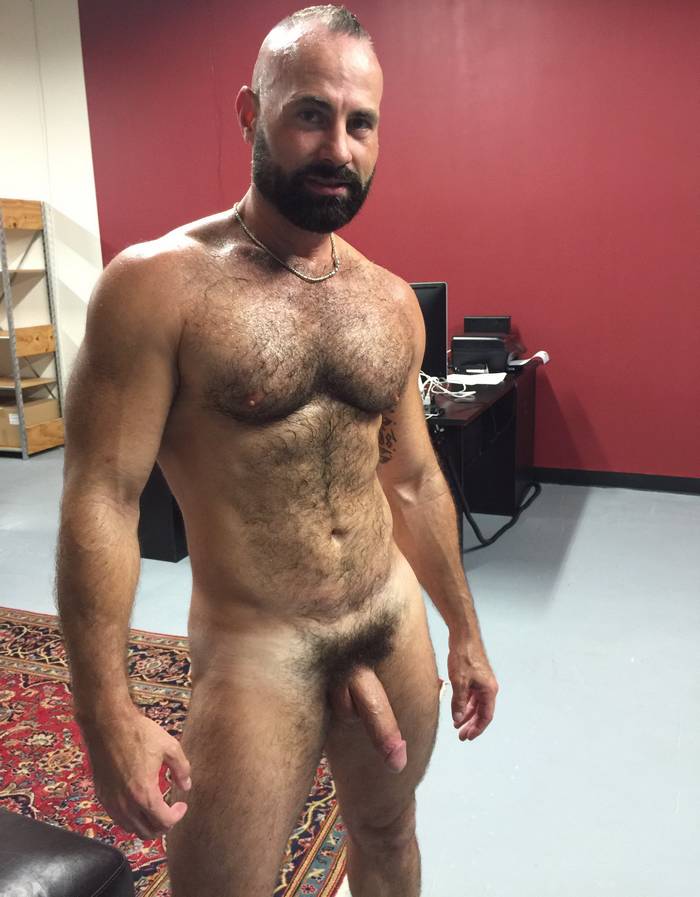 Why did you decide to leave porn industry 6 years ago and what happened to your Collin O'Neal Productions and World of Men website?
There are many reasons. Some I need to dance around carefully since I don't want to cause problems. It started with a falling out with my business partner who was lying to me about work he was doing which led me to sever a contract with Gunzblazing which was a bad decision on my part. I trusted my business partner over Gunzblazing which I should not have. We, my business partner and I, went at it on our own but we lost a lot of subscribers so we contracted another provider (who I will refrain from mentioning), but they never sent us sales reports, only wire transfers that varied wildly from month to month. I pressed for so long for reports, but since they are in a foreign country they felt they didn't need to. I cut everything off with my business partner so in the end I was doing everything. I lost of friend of 14 years (my business partner) and revenues were tanking. Then Arpad Miklos (my ex) and Roman Ragazzi (I brought him into the industry) committed suicide. Basically I was over it. I sold World of Men to JetSet Productions which turned into a civil court case because they refused to pay 50% of what they owed. I won a portion of of the funds back, but I was done with the industry and courts.
What did you do during your absence from porn?
After a fight, that I eventually won, with the State of Florida Board of Education, I moved to Detroit for a bit to live in a house I bought with cash. After 9 months my boyfriend and I moved back to Miami. I'd rather not name my employers but I have worked back at normal office jobs for 2 years and an independent contractor for about 1 year. I'm very happy now, but for 3 years after selling my business I have to admit it was a messy time as I was trying to find myself and my place in society again.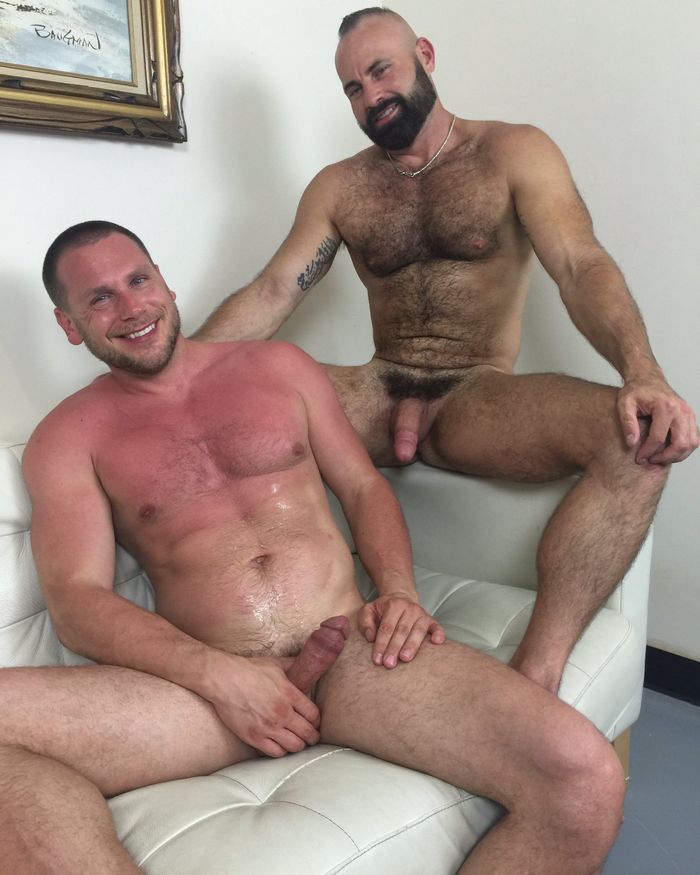 Why did you choose to work with Raw Fuck Club and director Nick Moretti for your comeback scene?
I have known Rob from RFC for a long time so I decided to reach out to him because RFC is based here in Florida. He put me in contact with Nick and then we arranged a first shoot. A lot is different now with PREP and and undetectable adherent positive people so that also lead to my decision to work for them.
How's it like working with Hans Berlin?
Hans is a VERY nice guy and big and sexy. He was very easy to work with but I was a bit nervous, but it all worked out in the end.
Do you have plan to work with more studios in the near future?
I'm not sure what my plans are right now. I'm really not in it for the long term. Just trying to pay off some bills.
Do you have any advice for new porn models working today?
Have a back up plan. Go to school. Porn is not a career.
+ Collin O'Neal's Bareback Sex Scenes Will Be Available on RAW FUCK CLUB Soon