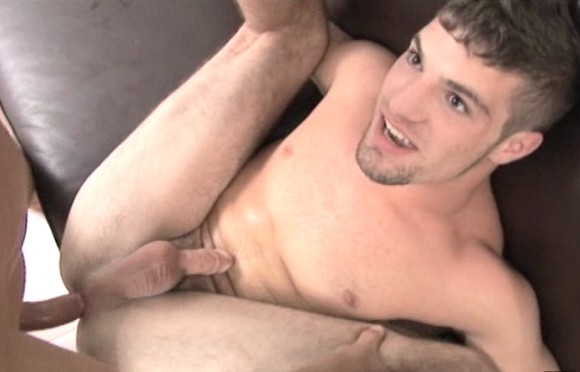 You can see it in his eyes that gay porn newcomer Adam Worthmore loves getting fucked in the ass. His eyes sparkled while David Dakota was fucking him in this latest video from ONTHEHUNT.COM. The facial expressions on Adam are just incredible. He looks so CUTE! This dude has potential to be a popular gay porn star!
There is even a moment where Adam thinks that he came but he was just pre-cumming so much from the fucking that it was a false alarm. And of course, Jeremy Hall, not one to be just a by stander takes a turn at Adam's ass while David takes a little breather.
I believe it's hard to fake pre-Cum. The bottom must be really into it, that's why it's so rare in gay porn.
+ Check out Adam Worthmore's Initiation Video
+ Check out David Dakota in Jet Set Men's TACKLE
+ More of Jeremy Hall at CLUBJEREMYHALL.COM