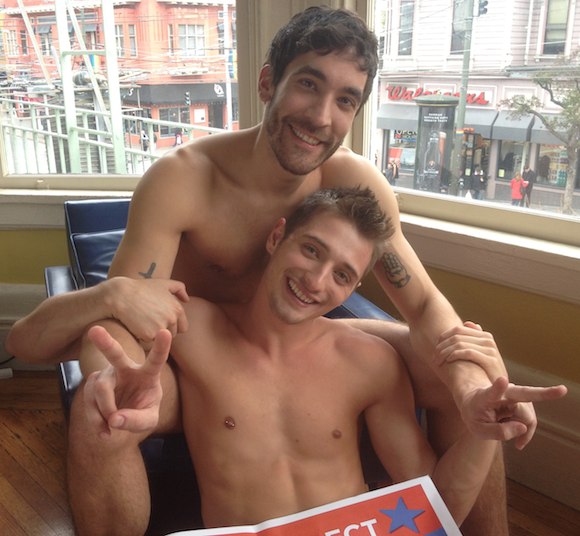 Hey guys! I'm in San Francisco at the moment and today I was invited to the NAKEDSWORD.COM porn set in Castro. Director Mister Pam was filming season 5 of Golden Gate porn series, The Cover Up. It's a political parody about the recent ban on public nudity in San Francisco. And in this parody, the leading role of Supervisor 'Scott Cox' is played by porn star Dale Cooper.
The Cover Up is written by Zachary Sire (The Sword), Conner Habib and Leo Forte. Today, they filmed the second scene, written by porn star Conner Habib. It's a scene between Supervisor Scott Cox (Dale Cooper) and a nudist activist played by sexy JD Phoenix.
Today I got a chance to meet 4 porn stars – Connor Habib, Leo Forte, JD Phoenix and Dale Cooper. And to watch director Mister Pam at work.
JD Phoenix and Dale Cooper are so sexy in person. For JD, I like his blue eyes, nice smile and his gorgeous bubble butt. And Dale has a killer body and sexy voice!
The first scene of Golden Gate Season 5: The Cover Up will be online next month.