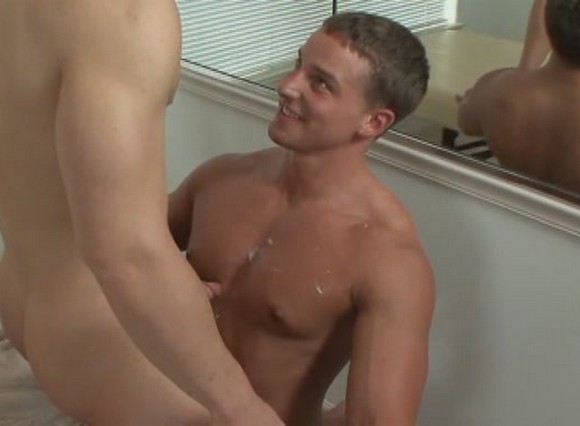 Thank you so much SCBoy, he's one of this blog readers who remembers that I was crazy for Sean Cody model Dan two years ago.
Dan is the SC model with cute boyish face with big muscular body, he only did one sex scene with Sean Cody but it's a memorable video because Dan was a bottom and he screamed pretty loud while getting fucked.
SCBoy sent me these screencaps from a movie entitled Rub And Fuck by Edward James Productions. Dan appears in 1 scene, too bad it's just oral scene 🙁 But Dan looks amazing as I remember him (if not slightly bigger). I think the movie was shot around the same time with Sean Cody.
Another former Sean Cody model and fan-favorite Mitch and Marc Stone (remember this video people talked about?) also star in this movie!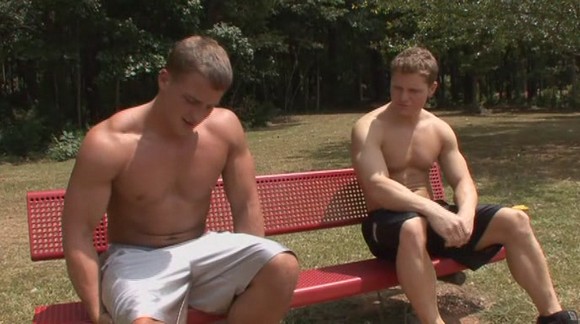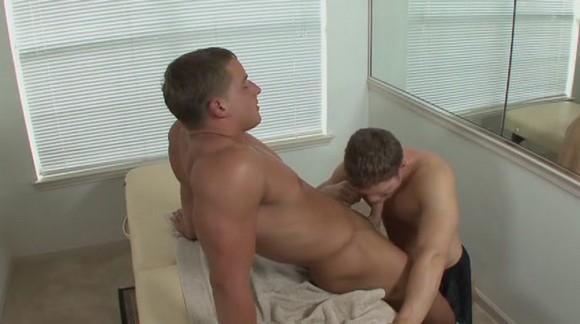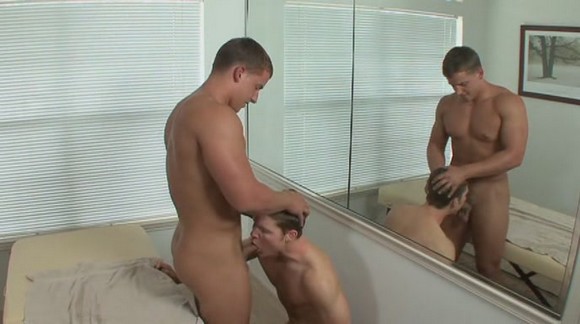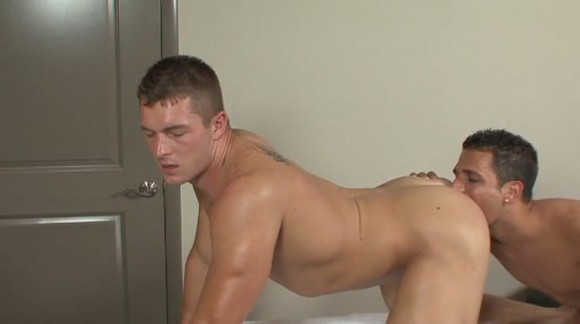 + Edward James Productions Movies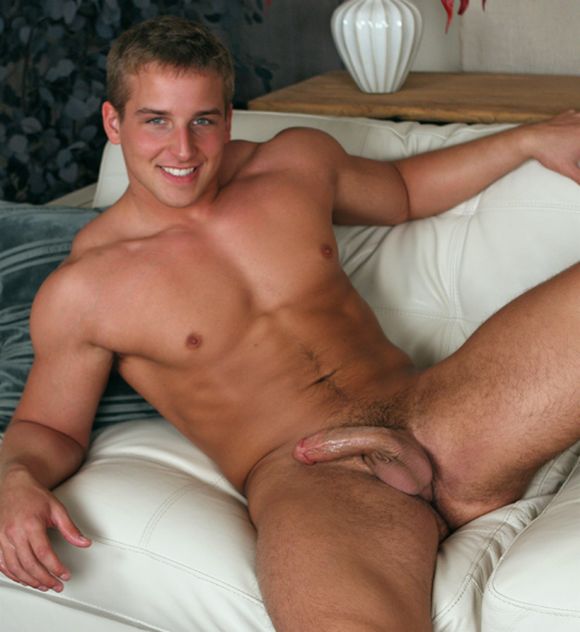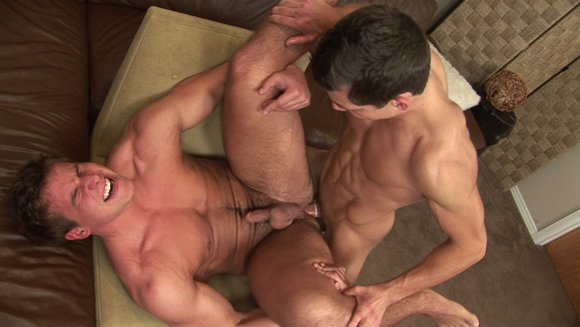 + Watch Dan Gets Fucked at SEANCODY.COM