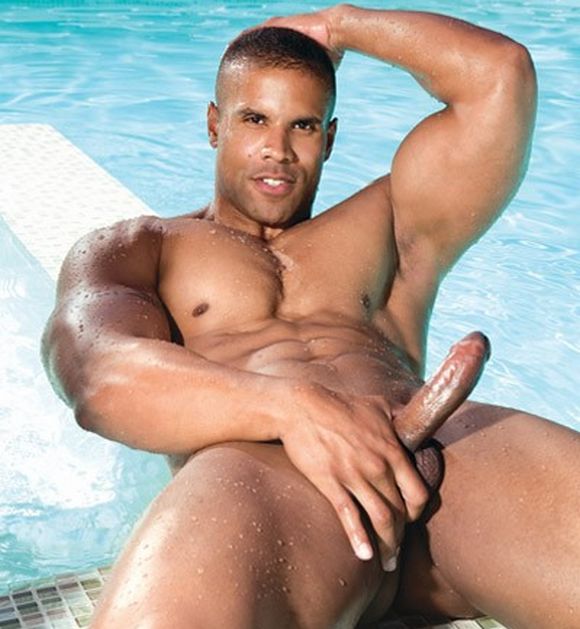 + Falcon Studios has signed big muscled newcomer Robert Axel to exclusive contract. Robert Axel makes his Falcon debut in Dripping Wet 3 flip flop fuck with Rod Daily. You can also watch his beefy stud gets fucked by James Jamesson at Cocksure Men.
+ ACTIVE DUTY is taking votes to determine what 12 previously released scenes will make up its 200th video release. Even if you can only think of one or two scenes, let them know. They know it's hard to make lists when there is so much stuff to plow through and remember! So start sifting through your collection and let them know your favorites!
+ Bobby Clark Announces Retirement.
+ Steven Daigle is now Straight-For-Pay, he fucks two girls at SG4GE.COM.
+ Riley Price is in competition with other serial undressers in this years Cyber Socket Awards for the title of "Best Porn Star"!
+ More XXX News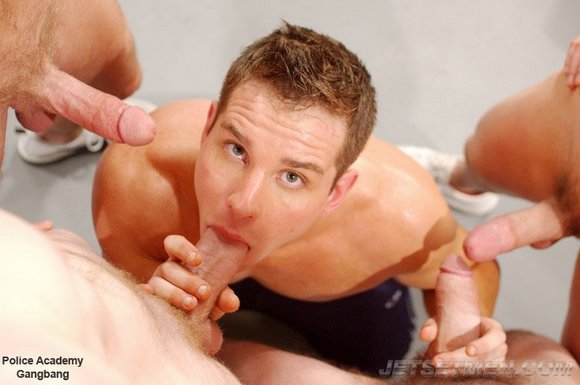 + Jet Set Men Exclusive Dylan Roberts "I Did and Took It All" Police Academy Gangbang Interview.
+ In an exclusive interview with The Sword, Austin Wilde reveals that he did not renew his Raging Stallion contract (where he just came off a year-long Man of the Year title) and instead opted to sign a three-year contract with Next Door Entertainment.
+ RJ Danvers also retired from porn, He also blogged about checking into rehab back in June to deal with his out of control addiction to amphetamines.
+ A television producer has contacted Pierre Fitch about doing a reality show.
+ Porn Awards: Looking Ahead to 2011.
Johan Paulik captures Ariel Vanean, Dario Dolce, Julien Hussey, Kevin Warhol, Luke Hamill and Phillipe Gaudin as they were leaving in early September to go on their intensive english course in Cape Town. The boys will improve their english for the upcoming new BELAMIONLINE.COM.
+ XX factor interviews with AJ Irons and don't forget to read article examining the varied hairstyles of gay porn stars over the years.
+ Pornstars (Mitch Branson, Adam Champ) Answer Your Questions At Folsom Street Fair – Part 1 and Part 2.
+ Folsom Weekend: Raging Stallion Studios' Man of the Year.
+ COLT Man Nate Karlton cleaning his house in jockstrap.
+ Mason Wyler on How to Hurt a Porn Slut's Feelings.
+ Simon Dexter aka former Sean Cody model Harley's Recent Shoot with Yasmine Petty Studios.
+ Brent Everett's hot Blue Steel photo set.
+ Raging Stallion Names D.O. and Adam Champ as Men of the Year.
+ Cocktails with Robert Van Damme and Twink Boys.
+ Photos of Cameron Marshall from Fleshjack/Manhunt Roadtrip.
+ Jonathan Agassi answers fan's questions.
+ Porn Producer Michael Lucas Questions Ann Coulter At GOProud's Homocon 2010 Event In NYC.
+ Francois Sagat Makes a Grand Appearance on Le Grand Journal.
+ Colby Keller as canvas. And also check out his Pornogami.
+ Fanboy Gamer is a refreshing photo blog.
+ Dead Rising 2: Mankini-for-all.