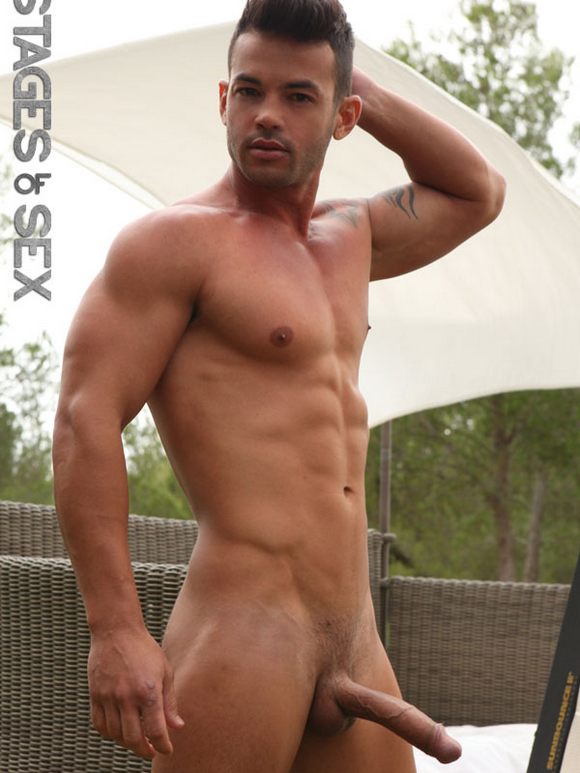 I first saw this Spanish stud Adriano Carrasco in behind the scenes photos from Lucas Entertainment porn shoot in Ibiza last year.
Now we can get to know this guy a little better in his video interview below, before his porn debut scene from the movie Stages of Sex released next month. He's from Madrid, a power-top and has a porn crush with Rod Daily.
Uncut Spanish Hunk Adriano Carrasco is every man's dream: the Madrid pornstar is a power-top showing off a huge cock and sculpted body. When Adriano is having sex he loves the feeling when he first penetrates his partner, and he dreams of experiencing the feeling one day with Rod Daily. Aside from Rod, there are plenty of other guys ready to get in line to experience his uncut dick!