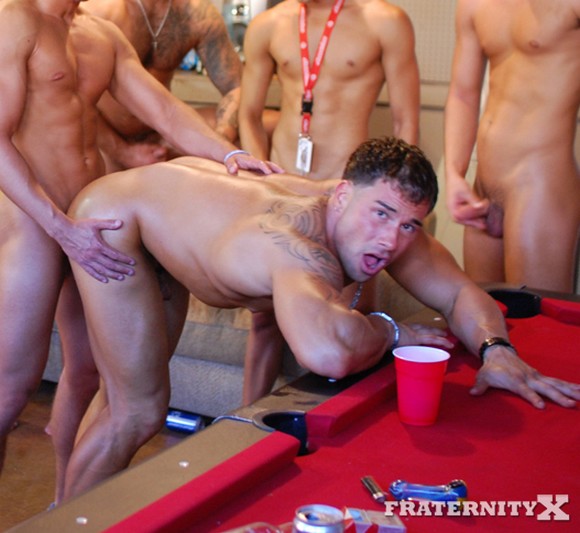 Some readers were curious about this hot dude with bubble butt in the spanking video I posted last month. Today I have a great news for you. This hot guy has made his porn debut, he's a bottom and he gets gangbanged by 7 dudes!
His name is Benny G. and he's definitely the new "Muscle Bottom" porn stud to keep an eye on. Benny makes his porn debut on Fraternity X in this hot video called 8 DUDE GANGBANG! in which Benny G gets gangbanged and creampied by Carter Jacobs, Jackson Klein and 5 other dudes I don't know their names.
Oh, and they told me to keep an eye out for him as Benny G will appear in more episodes like ON THE HUNT for example.