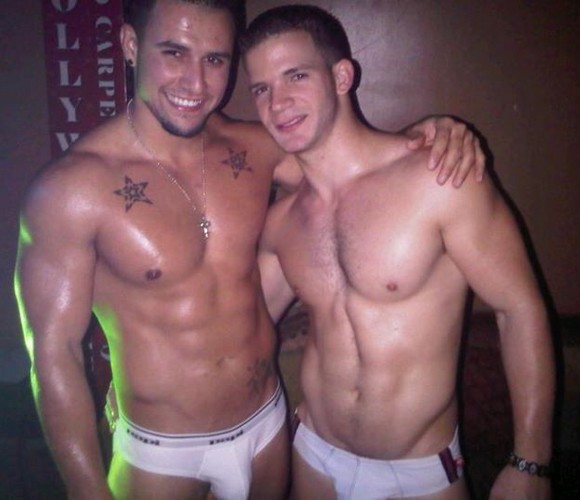 Thanks to PAGANGOD69 who pointed me to the Facebook of that muscular bottom with an infectious smile from OUT IN PUBLIC
His porn name is Randy Star. He's a go-go dancer at Wet Bar and the boyfriend of porn star Angel Rock (former Jet Set Men exclusive and current COLLEGE DUDES model). Check out Angel Rock's facebook page, there's tons of photos of them together. What a cute couple!
I hope Randy will follow his boyfriend's footstep and will star in more gay porn!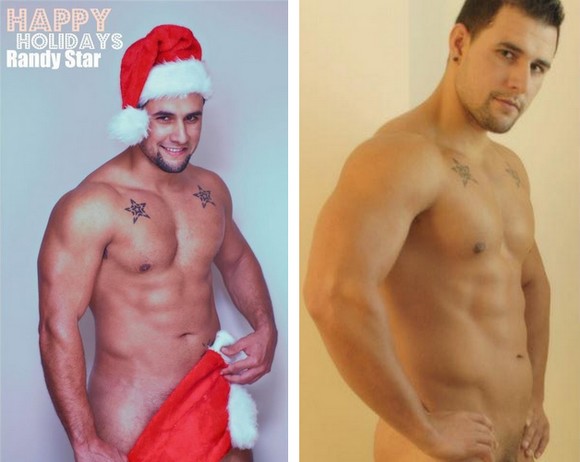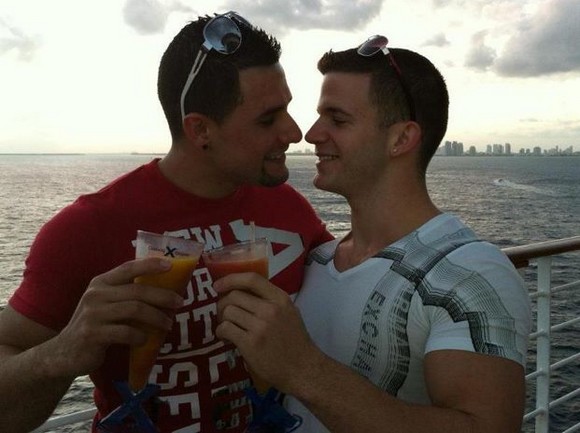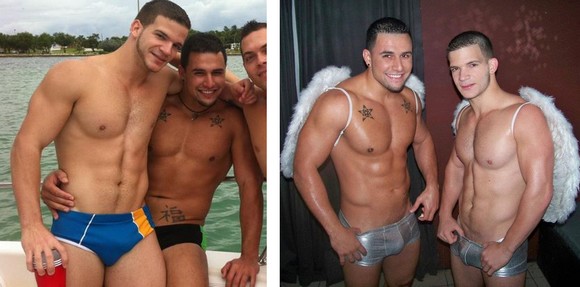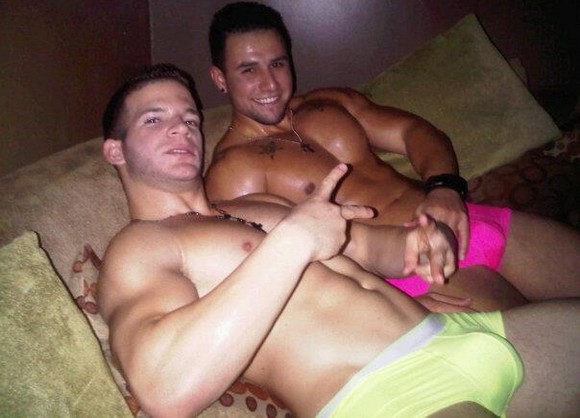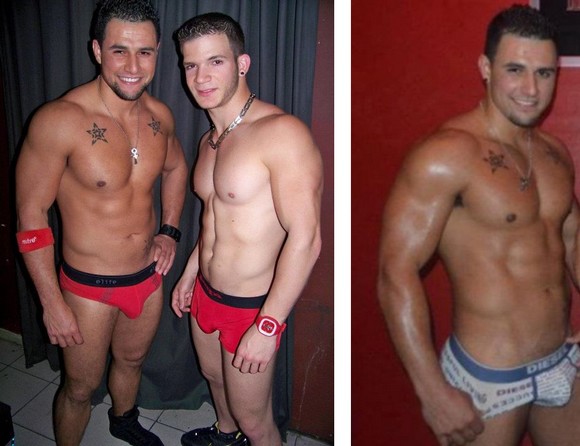 + More Photos at Angel Rock's Facebook