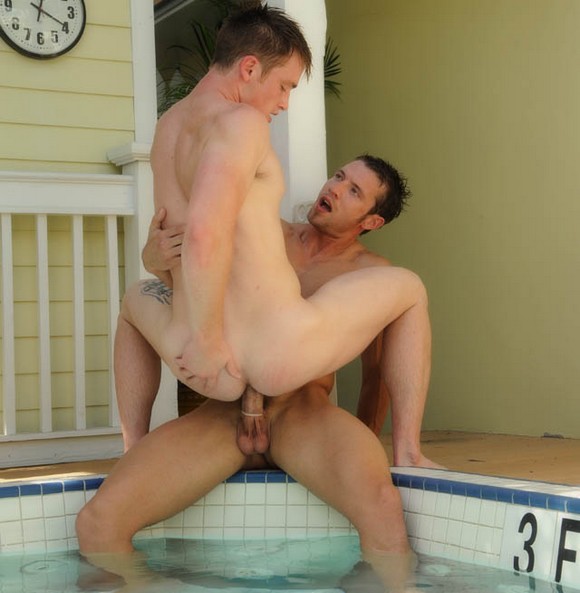 This is it! The last episode of So You Think You Can Fuck Season II before the grand finale (in which they'll announce the winner)! The challenge this week is called "You're Fucked." Without giving it away, let's just say the winner will get fucked, and not in a good way. The claws come out, and someone loses big time. After the drama of the challenge, it's time for a hot sex scene. This time, Rick McCoy pairs up with Kevin Crows for an AMAZING sex scene that features an underwater 69, which you've never seen before.
Remember, you have until MONDAY to vote for your favorite. Then, the winner will be announced at Mickey's in West Hollywood LIVE next WEDNESDAY.
Today, 11-11-11, DOMINICFORD.COM is running a site promotion for new members to join for only $11.00.
+ Kevin Crows Fucks Rick McCoy
+ More of Kevin Crows | Rick McCoy