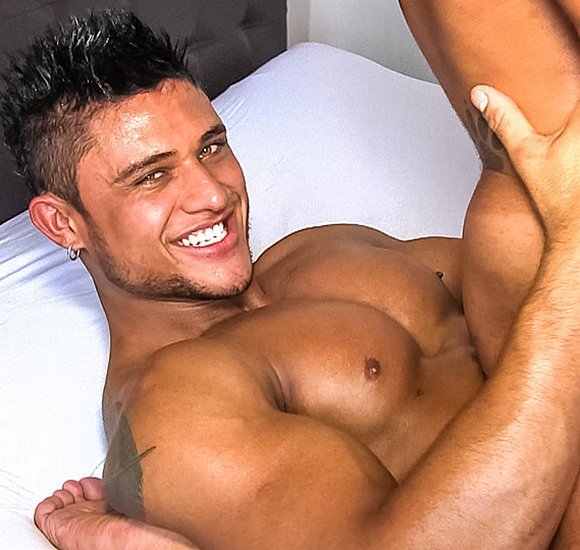 Today TIM TALES introduces the porn world to new very hot Latino musclegods Diego and Wagner.
Diego and Wagner are real life boyfriends, they are both very hot, muscular and versatile. I think they will definitely take the gay porn world by storm if they decide to do more porn.
When we saw this couple online, we first thought their profile is a fake, because they are just too beautiful. When it rang on our door and the two came in, we knew that it was true…two Gods from Brazil, live in our house, willing to shoot for Timtales. Have fun with this Video. It´s HEAVENLY !!
I can imagine porn studios from both American and Europe trying to book this hot new couple at the moment 🙂 Will they be the next Pedro Andreas and Daniel Marvin?