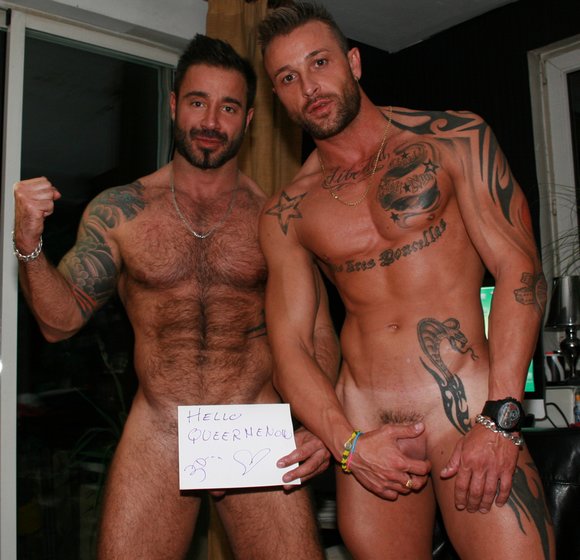 Spanish porn star Martin Mazza sent me these sexy behind the scenes photos from his latest porn shoots with Locura Gay. In the picture above, Martin was on the set with hot newcomer named Frank Valencia. Frank is very new to gay porn, actually he just came out of the closet one year ago and he's a truck driver. Isn't that perfect for porn scenario? Thank you so much Martin for the shout out! I love this kind of picture when porn stars take pictures with the name of my Queer Me Now blog like that. It's so cool!
In another set of photos, Martin Mazza shot a scene with bisexual porn star Alejandro Mango. You might remember him from Stag Homme Studios where Alejandro topped Francesco D'Macho.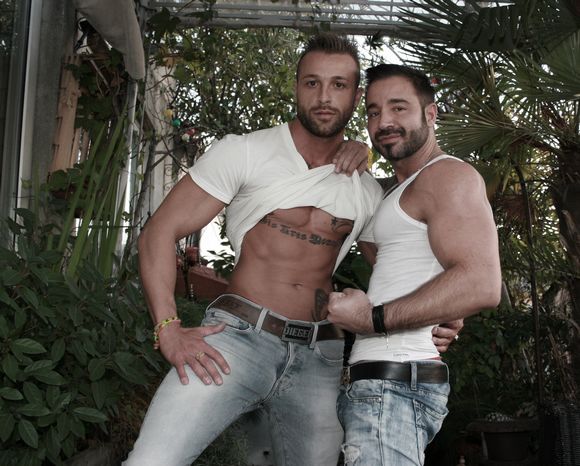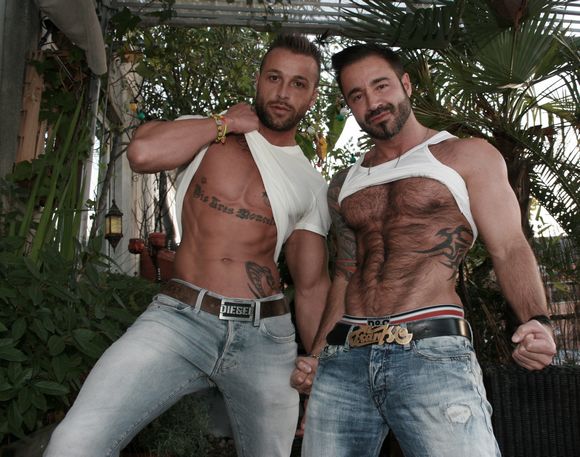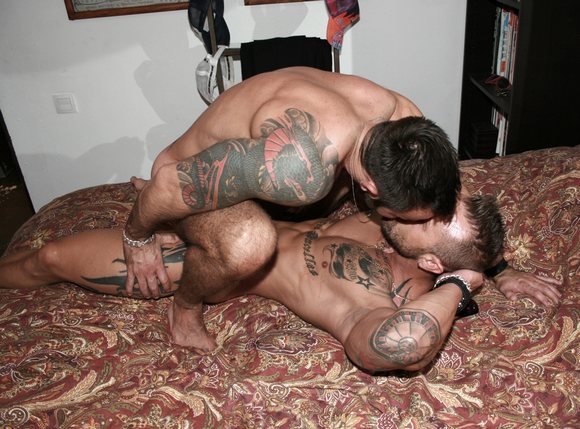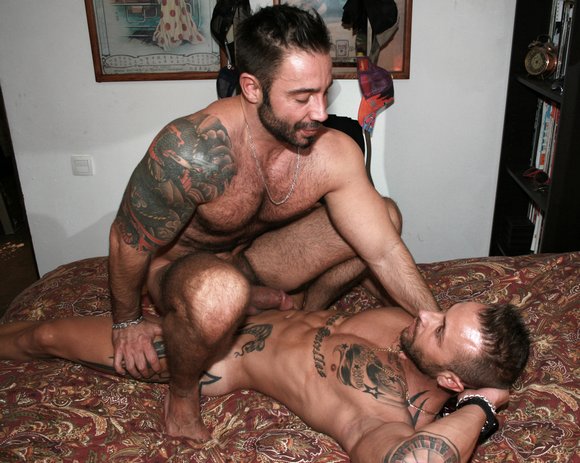 Martin Mazza and newcomer Frank Valencia.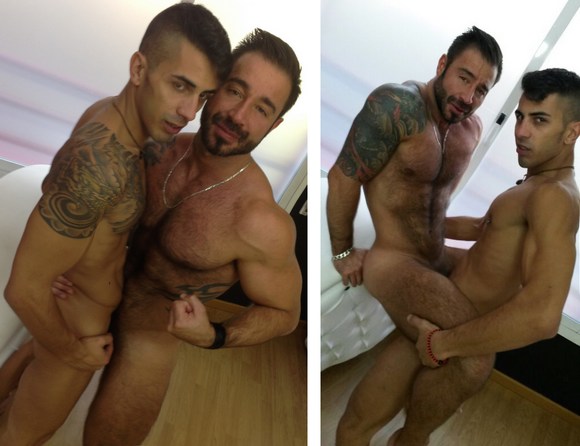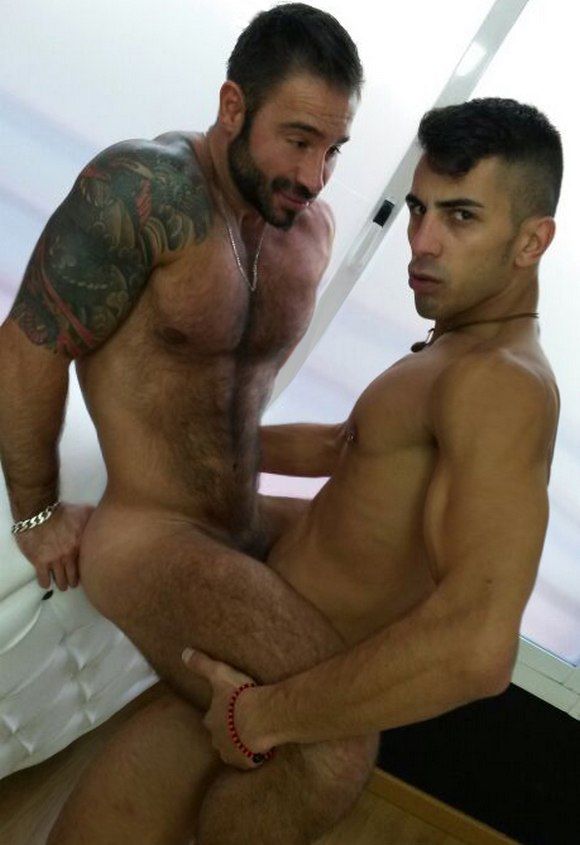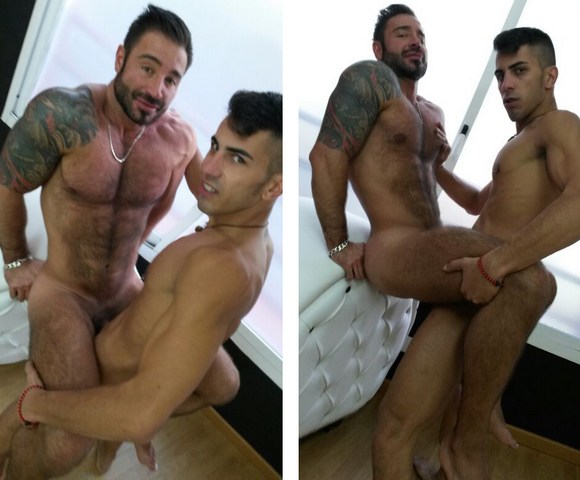 Martin Mazza and Alejandro Mango