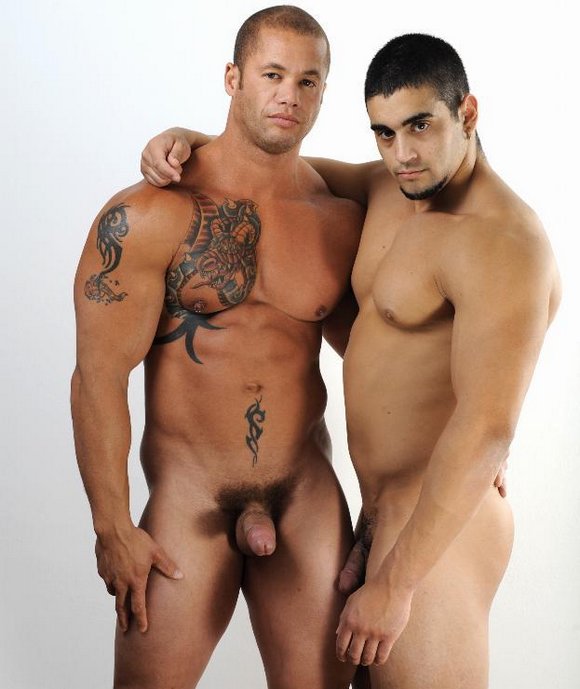 Looks like the Sicilian muscle boy Antonio is getting even bigger. He looks more muscular than when he bottomed for Taylor, Parker, Vance, Hagan and Nash at CHAOSMEN.COM. And he's ready for the big league now.
Antonio is called Angelo at ON THE HUNT. He's already had sex with Steven Daigle, Trevor Knight and Drew Cutler. And finally they pair him up with gay porn star Matthew Rush! I think this is the first time Antonio looks smaller than his scene partner!
They enjoy sucking each other's cock and eating each other's massive muscle butt before Matthew Rush fuck Antonio.
[flv:http://www.onthehunt.com/flash_videos/video156.flv http://www.onthehunt.com/flash_videos/previews/video156.jpg 580 460]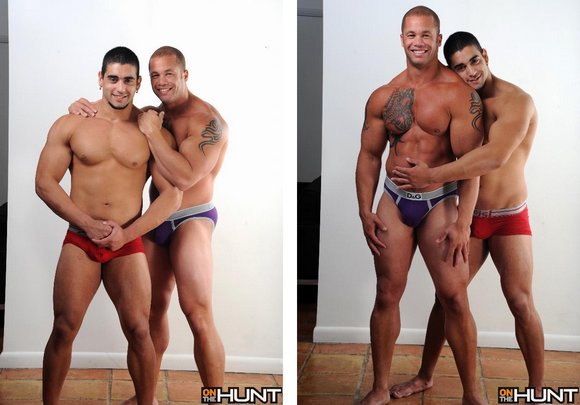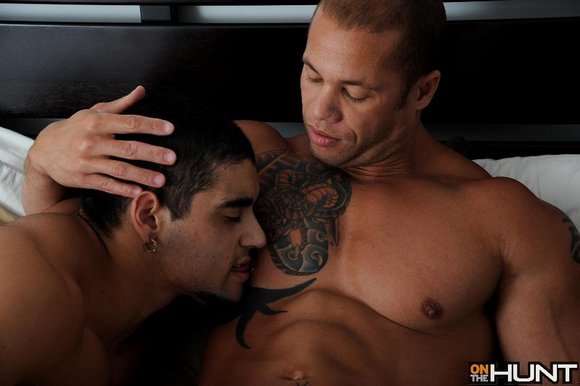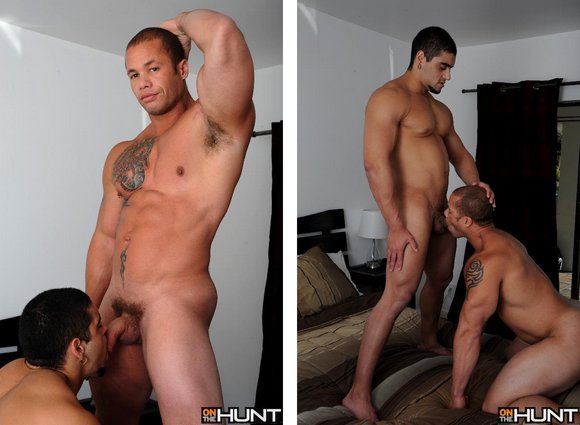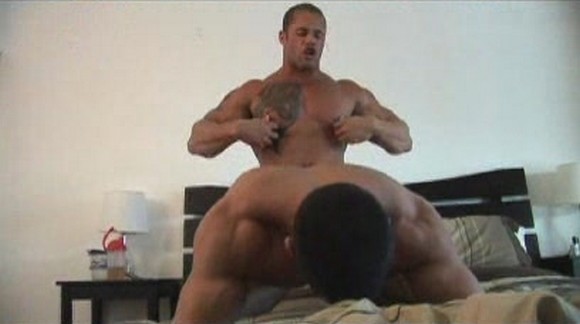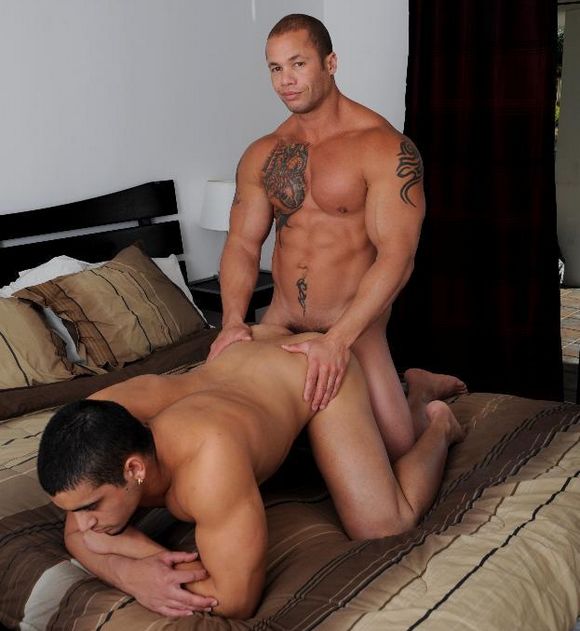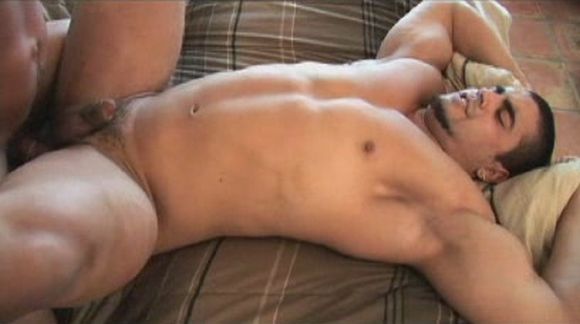 + More of Matthew Rush | Antonio