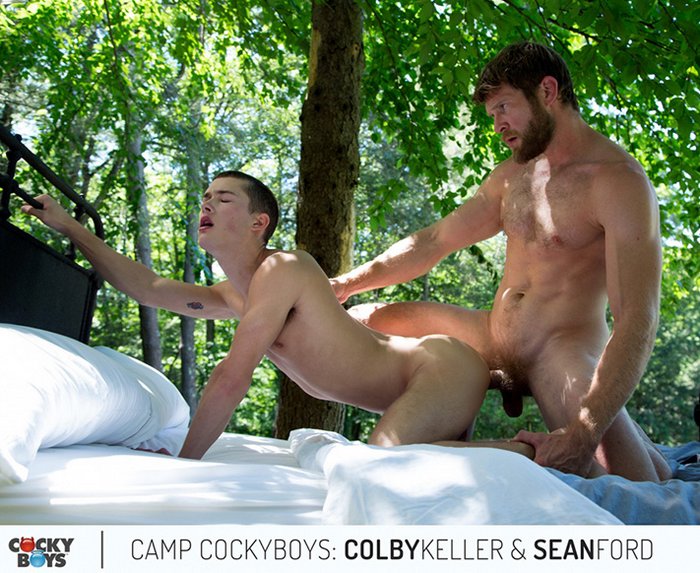 They held the Camp CockyBoys theme pool party to celebrate their 10-year anniversary in New York back in June. Now they premiered their latest gay porn series CAMP COCKYBOYS. This first scene features two popular gay porn stars Colby Keller and Sean Ford. (Check out some behind the scenes videos here.) Don't miss this video Sean Ford gets fucked by Colby Keller.
[USE THIS LINK] To Get 50% OFF CockyBoys Membership.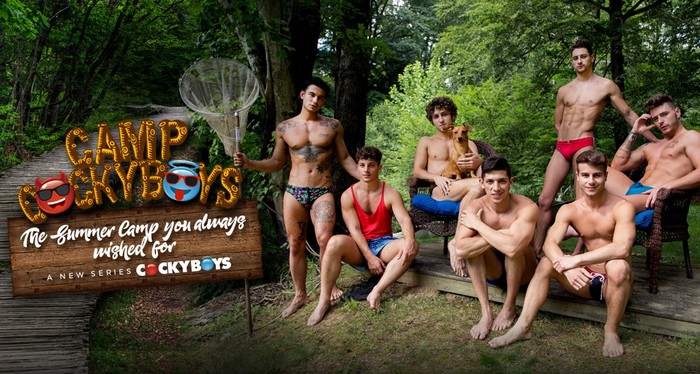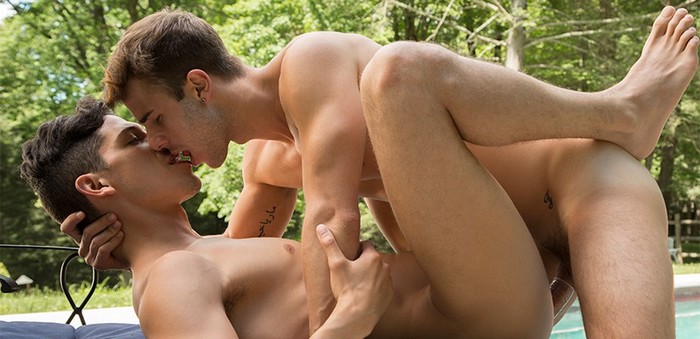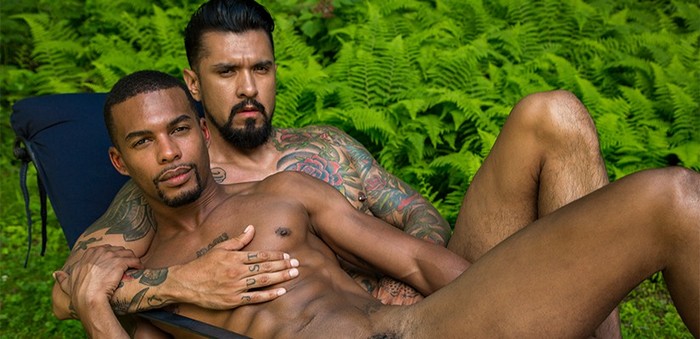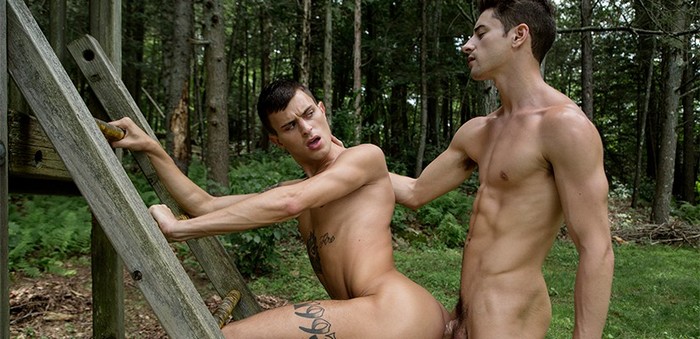 CAMP COCKYBOYS starring Allen King, Danny Montero, Boomer Banks, Jacen Zhu, Taylor Reign, Frankie V, Calvin Banks & Josh Moore.
Colby Keller Fucks Sean Ford in CAMP COCKYBOYS #GayPorn @TheOnlySeanFord @ColbyKeller @CockyBoys

MORE ? (https://t.co/wb6wEizInd) pic.twitter.com/hvyI1c2L8j

— Queer Me Now (@QueerMeNow) August 9, 2017
Welcome to Camp CockyBoys! It's a new series that plays on the nickname for the Cocky Boys country home and which takes advantage of the biggest ever gathering of models for our 10th Anniversary Pool Party! Or as one veteran CockyBoy says "There's a plethora of delectable creatures all walking around at any time". It's a seemingly endless, fun and joyful summer of swimming, canoeing, hiking, etc as well as quiet times getting to know one another. Then there are the nights by the campfire where the models gather for wienie roasting…and true sex confessions, a challenge instigated by Sean Ford. However it's Sean who is prodded to go first and reveal his hook-up with his longtime crush Colby Keller!
[USE THIS LINK] To Get 50% OFF CockyBoys Membership.