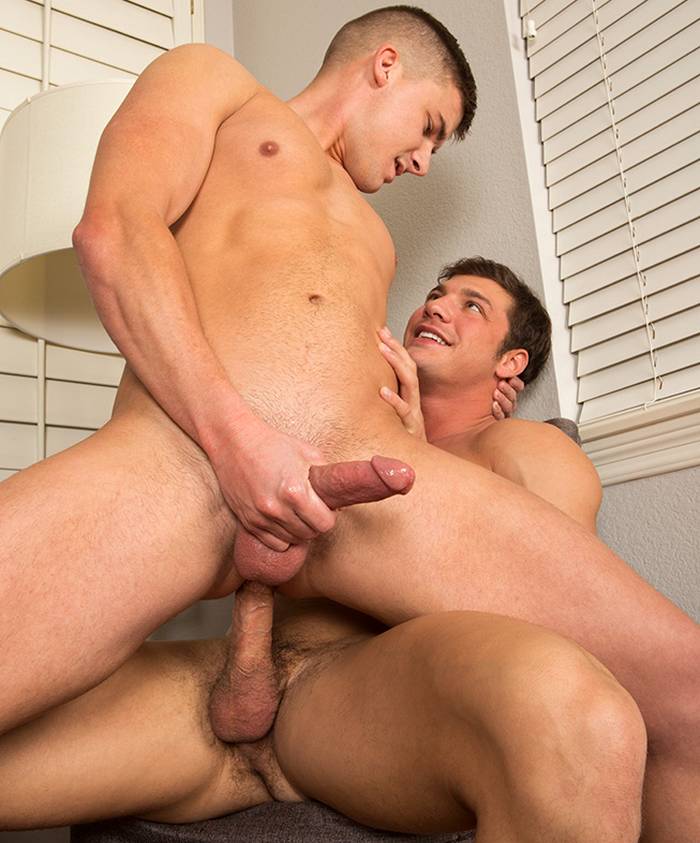 We saw Porter as an underwear model in some of Andrew Christian videos. Glad to know that he's still shooting porn with SEANCODY.COM.
In this latest video, Porter is paired with one of Sean Cody's most popular models, Brandon. Now that I run out of puppy and puppy-eyed porn star to distract you but yes. Brandon still doesn't bottom…
Check out pictures from this video where Brandon fucks Porter bareback below.