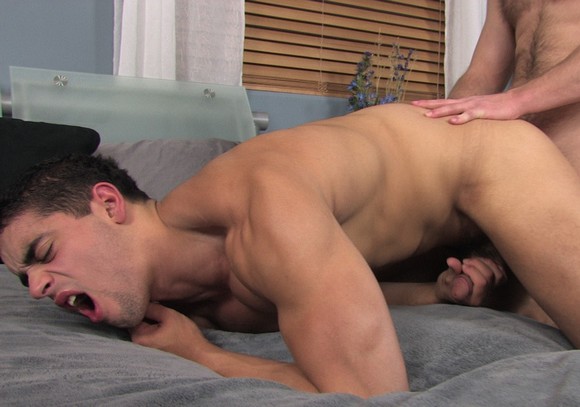 Did you guys remember Antonio from CHAOS MEN? I has featured this hot Sicilian muscle boy in Gay Porn Newcomers section about 3 months ago. He received all positive comments from my readers (which is quite rare). I wrote back then "it just a matter of time before we can watch his amazing bubble butt getting pounded". Well, that time has come!
In the latest video from CHAOSMEN.COM, you can watch young beefy stud Antonio gets fucked by Vance (former Randy Blue and Sean Cody model Gage Wilson).
Looks like we've got another fresh face Muscular Bottom to keep an eye on. Watch out Cain!