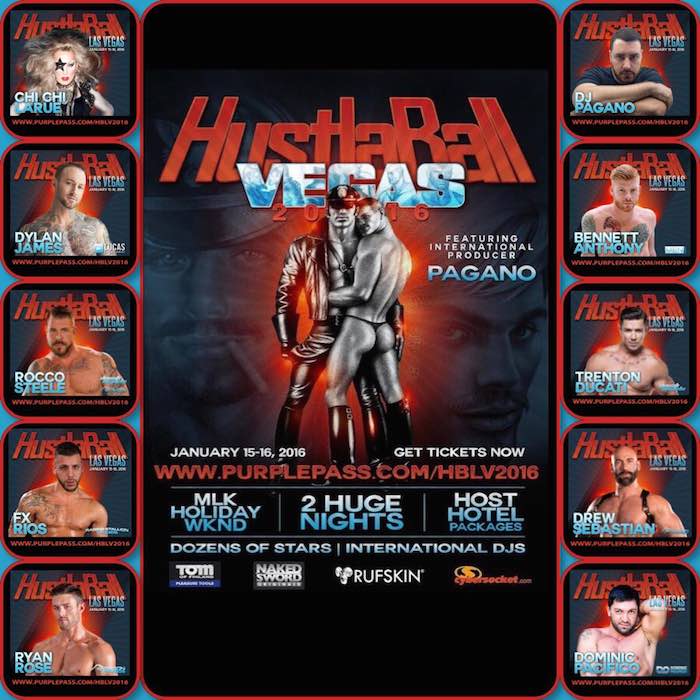 Are you ready for the upcoming HUSTLABALL Las Vegas 2016? Last year I posted so many pictures and video clips of gay porn stars sucking and fucking each other in front of live audience at HustlaBall Las Vegas 2015. In case you missed it, check it out: here, here, here, here, here, here, here, here, and here.
Don't miss this gay porn party next year. HustlaBall Las Vegas 2016 will be held on January 15 – 16 during the MLK Weekend. Due to the overwhelming demand, HBLV2016 will be moving from Sat & Sun to FRIDAY & SATURDAY in 2016 at The Artisan Hotel. Purchase Tickets Now.
They just started revealing the names of porn stars who will be performing this year: Rocco Steele, Trenton Ducati, Ryan Rose, Dylan James, Bennett Anthony, Dominic Pacifico, Drew Sebastian, FX Rios and more to come.