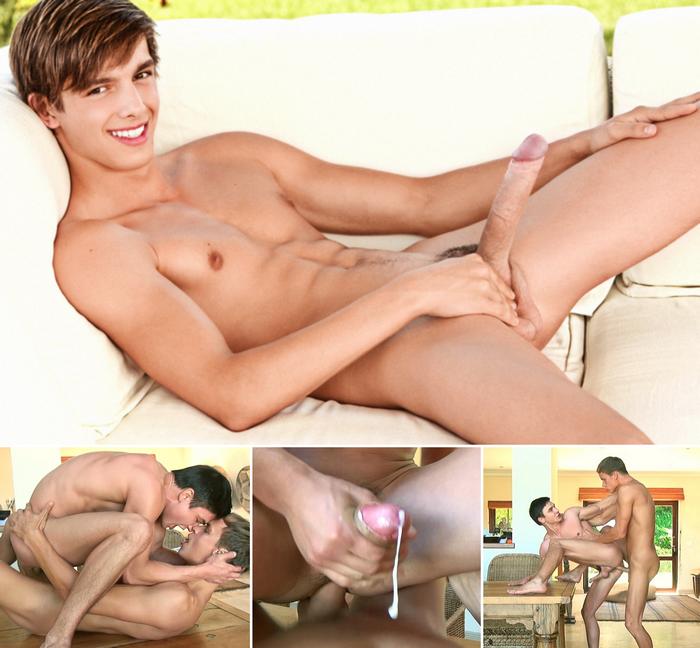 BELAMIONLINE.COM has teased us with this cute new model Helmut Huxley for quite awhile. I posted his pictures along with fellow newcomers Hoyt Kogan and Jerome Exupery from their Christmas photo shoot last December and we saw Helmut sucking Jerome Exupery at the back of a van in the January issue of KinkyAngels.
Now it's time for BelAmi to properly introduces Helmut Huxley to the world. You can watch Helmut Huxley interview and solo video in the latest issue of KinkyAngels. Members of BelAmi website can also watch Helmut Huxley's photo session and jerk off video too.
Although you have not seen too much of Helmut yet, he is certainly one of the rising new stars we have. A charming personality, moviestar good looks and fantastically long dick we are all sure that he will quickly become a favorite for many of you. This photoset was taken by Marty Stevens at Rocco's house just outside of Budapest.
This week BelAmi also releases a sex scene between two of their most experienced models. Luke Hamill and Dario Dolce. This video is so hot because Dario Dolce cums multiple times getting pounded by Luke Hamill and they just keep on fucking.