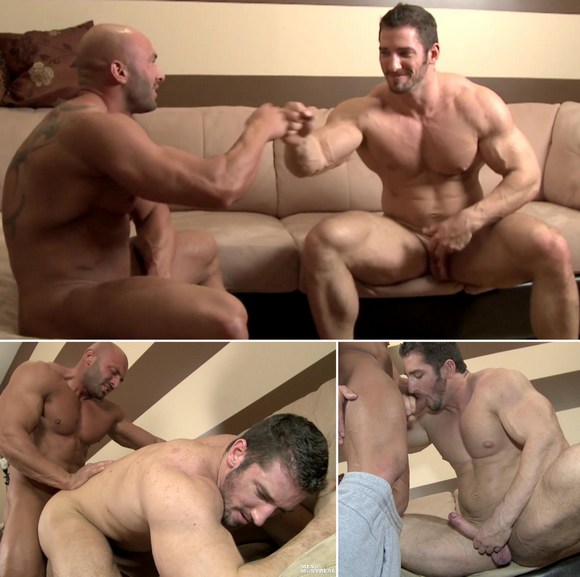 Two years ago, back in March 2013, MEN OF MONTREAL released a sex scene called "Clash of The Titans" it featured two bodybuilders Christian Power and Max Chevalier fucking.
A little known fact is that the Titans… Christian Power and Max Chevalier, actually did two scenes together for Men of Montreal. The first one was never released because the guy's finale was a bust. It was also during Christian's tentative first steps in gay sex and porn. He had only shot one scene before, and that was with Marko Lebeau. So to mark our second anniversary (Yes, 2 years already!), and since Christian is on a porn hiatus right now, we decided to release the original Clash of The Titans, which was shot a few weeks prior to the one already released a while back.
You guys know I'm a sucker for behind the scenes video. And this "Director's Cut" with raw footage from the sex scene bodybuilder Christian Power getting fucked by Max Chevalier is super hot and give us a peek into how a scene is shot. I like watching how models interact with each other. The highlight is the "busted" cumshot at the end of the video LOL. And that's why they have to reshoot the entire scene.