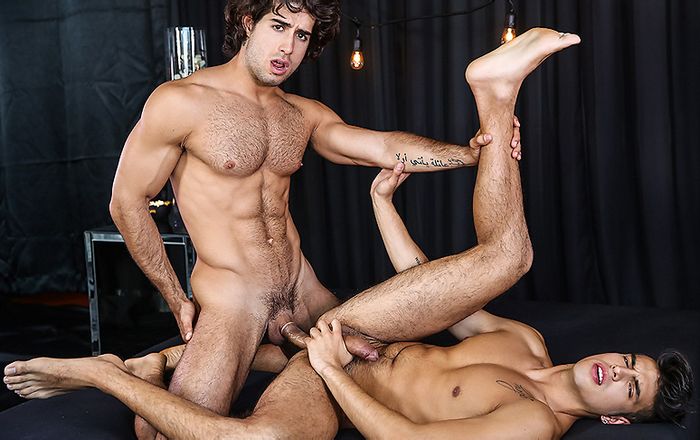 Do you remember Leo Fuentes? That super cute new porn model I featured on my blog a couple of months ago. He's about to make porn debut on MEN.COM. Hi first sex scene where Leo Fuentes gets fucked by Diego Sans will be released on July 22th.
Former ChaosMen model Griffin Barrows and Jonan Wolff also make their first appearances on Men.com later this month. Griffin Barrows bottoms for Eddie Walker in Taking Down The Conservatives Part 1 and Jonan Wolff gets fucked by Nick North in Delivering The Goods Part 2.
[UPDATE] I was chatting with Leo Fuentes on Twitter. He told me he has signed on as the new Men.com exclusive model!