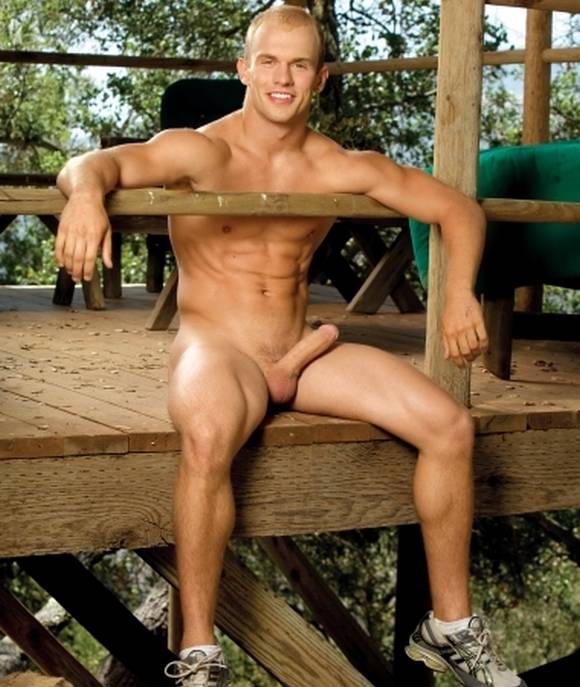 I like Falcon Exclusive porn star Ty Colt and his lean muscled body. But, to me, he seems kind of serious and aloof in most of his scenes. The last time we saw him, he's fucking Nash Lawler in ROUGHIN' IT.
I know Ty Colt has a very bright and sexy smile. I hope they would capture more of it during sex scenes.
Well, I finally found a video that show this muscle stud Ty Colt "enjoy" having sex on camera, thanks to atlgaboy who posted a link to this hot video clip on Muscle Forums. Although it's not Colt fucking another muscle dude but he seems enjoying himself and smiles during his sex scene with a shemale.