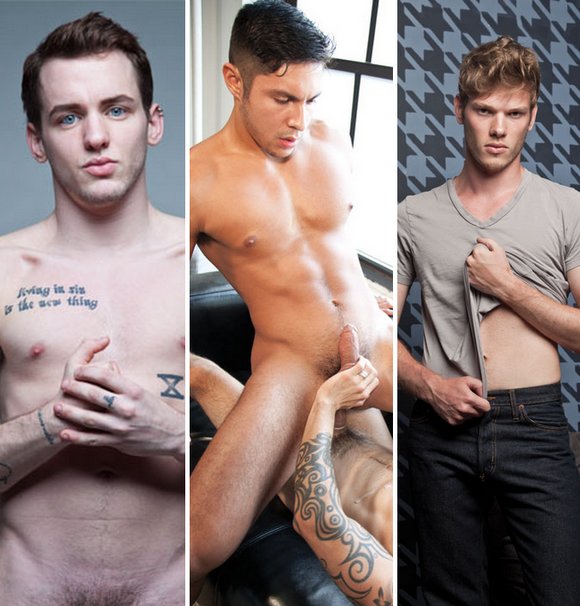 Check out these preview pics of Lucas Entertainment's upcoming movie EXCLUSIVE FUCKERS. 5 sex scenes starring 5 Lucas Entertainment exclusive models. You know Seth Treston, Vito Gallo and Justin Cruise. In this movie, you can watch Seth Treston flip-flop fucks with Johnny Hazzard, Vito Gallo tops Spencer Fox and a hot double-headed dildo action between Justin Cruise and Franco Ferarri.
Lucas Entertainment also introduces their latest exclusive models: Colton Grey and Joey Banks. This dude Colton Grey has two of the most beautiful grey eyes! Those eyes are mesmerizing

He bottoms for Michael Lucas in this movie. You can check out a video clip from his live performance on Fire Island here.
Another new exclusive model is Joey Banks. You can watch him gets fucked by Vito Gallo in Deep Dicking. In EXCLUSIVE FUCKERS, Joey Banks bottoms for Liam Magnuson (Behind the scene photo here)