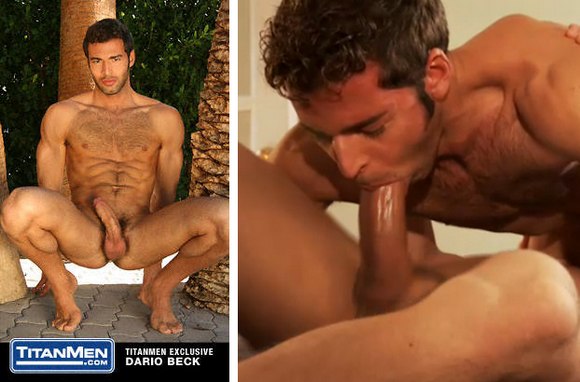 Titan Media announced last month that newcomer Dario Beck has joined the studio's exclusive roster as the newest TitanMan. Dario Beck makes his erotic debut in DISTRACTION directed by Brian Mills released on TITANMEN.COM today. The muscular 25-year-old is a strapping 6'2 and "epitomizes the archetypal tall, dark and handsome man you would expect to find in mainstream Hollywood films and television," a studio rep said.
Dario Beck was raised in Italy and Germany and now resides in Barcelona. He was paired up with two of the most beautiful Titan models – Marco Blaze and Dean Flynn in his porn debut. This versatile stud gets fucked by Dean Flynn and fucks Marco Blaze!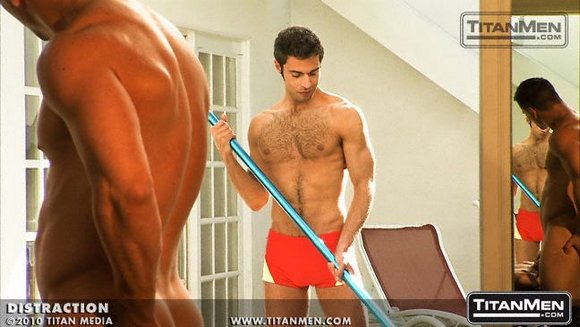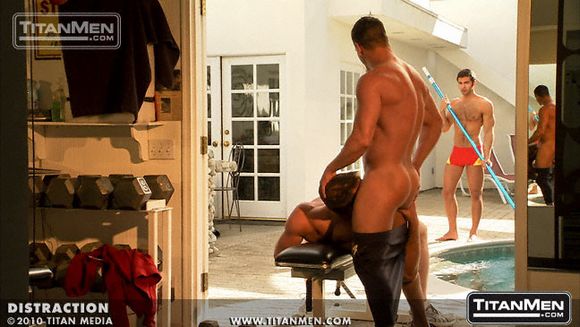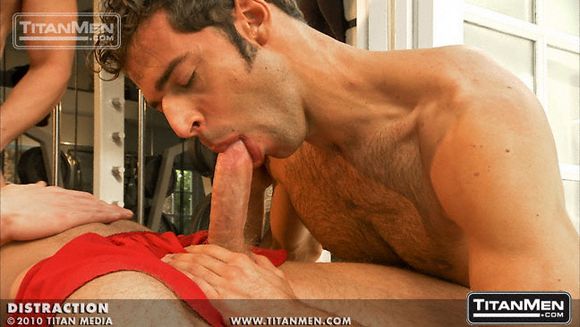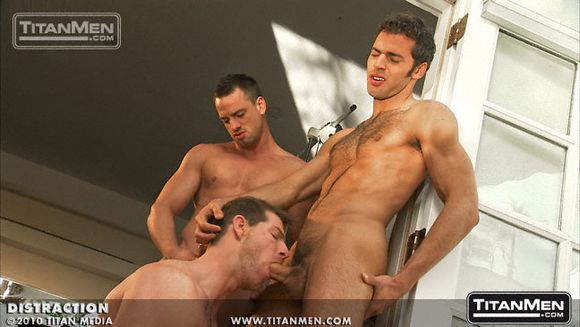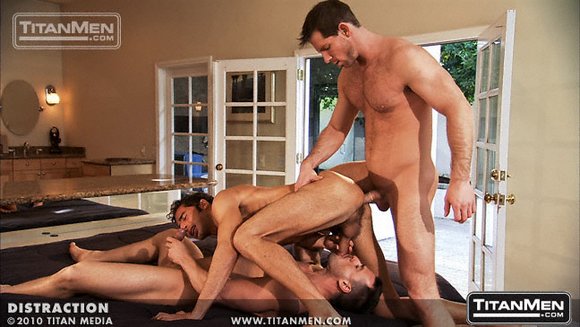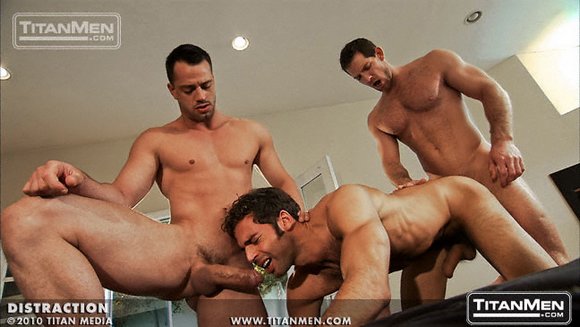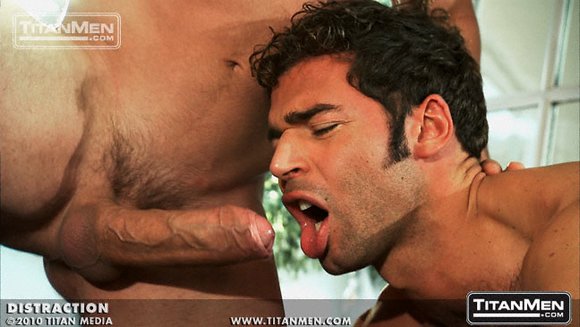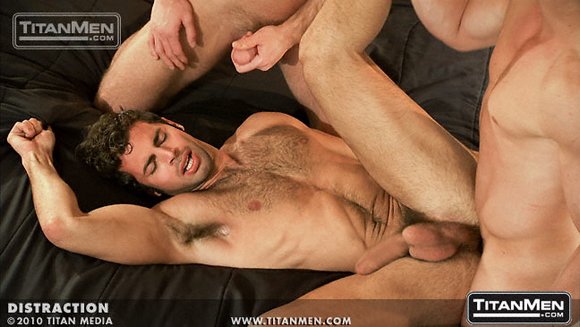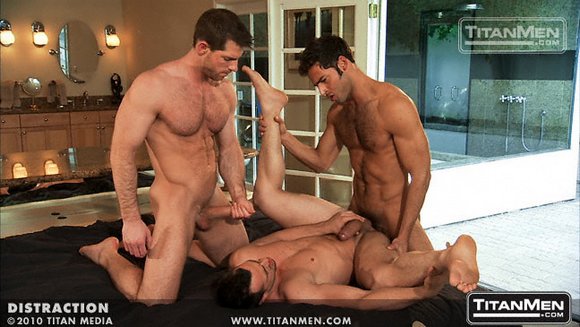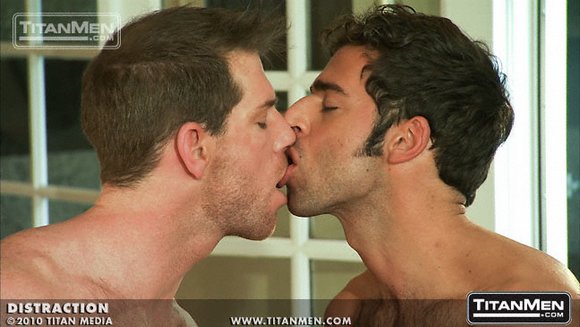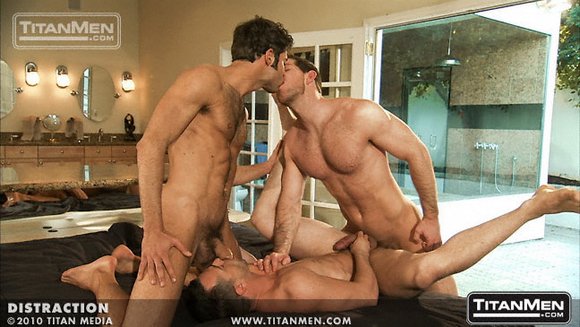 Marco Blaze and Dean Flynn work up their muscles at the gym, grabbing the attention of pool boy Dario Beck. After a wet workout outside, the three finish with some ass-stretching exercises indoors.
+ TITANMEN.COM | TITANMEN ON DEMAND | TITAN STORE
+ More of Marco Blaze and Dean Flynn