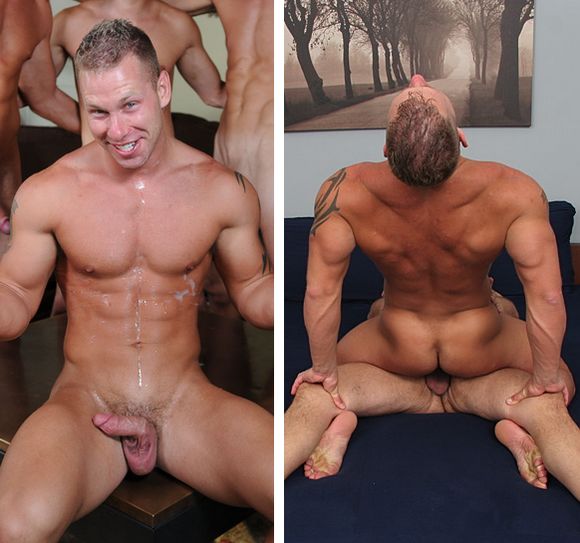 Hunky porn star Tristan Baldwin received good comments from his Pool Party threesome video. And now, for those of you who want to see that bubble butt gets pounded, porn sites begin to release his bottoming scenes.
At NEXT DOOR BUDDIES, Tristan Bladwin was called Aryx Quinn and he gets fucked briefly in this hot orgy scene with Gavin, Noah River and Taylor Pierce. And he also did a flip flop scene with Jake Cruise.
And there's gonna be even more bottoming videos of Tristan Baldwin! You can watch Tristan talks about it with Jasun Mark and Tex Gemmell in video clip below.
FYI – Tristan mentions my Queer Me Now Blog at 6:40, Ahem…
From Gay Daily Hot – This is long, it's silly, it's probably not even that hot but it DOES features two dicks and me demonstrating how I talked Tex Gemmell into getting fucked.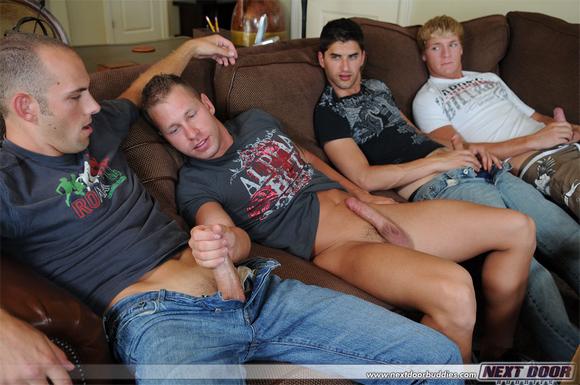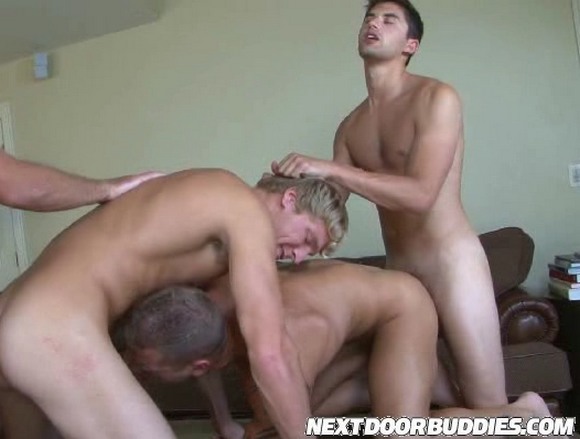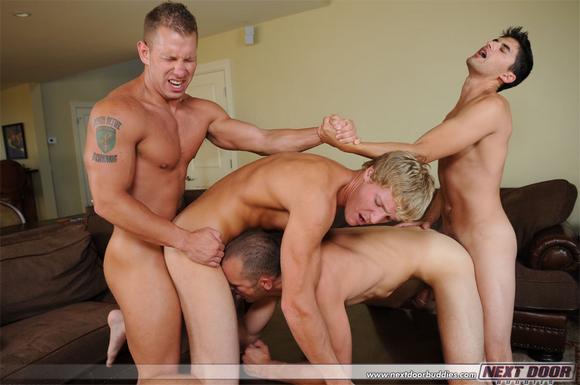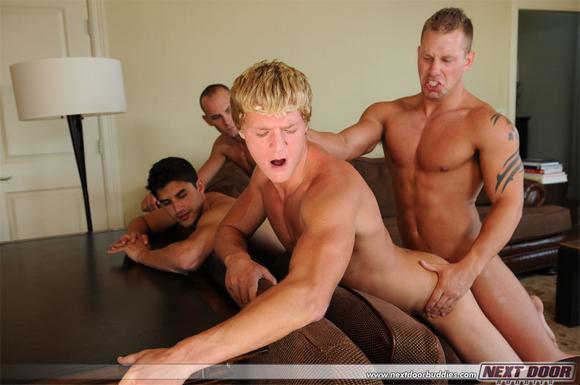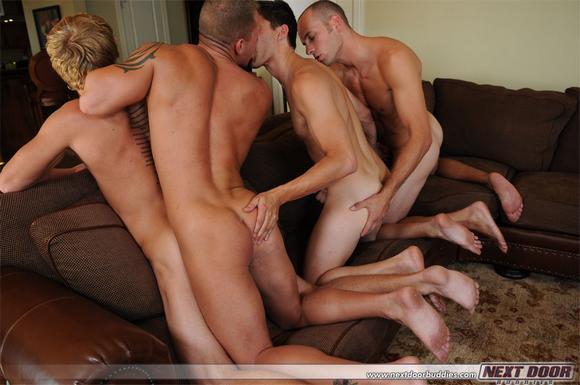 + NEXTDOORBUDDIES.COM | NEXT DOOR PASS