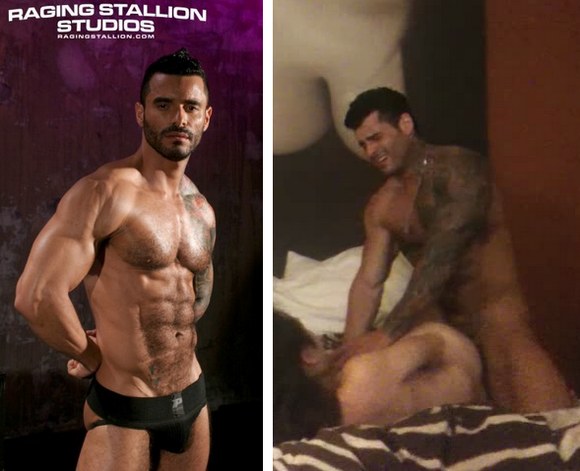 Unzipped blog calls me the go-to source for news on muscle-hunk porn stars who have sex with trannies. LOL! Well, may be they were right. Because I just found yet another muscle porn star who enjoy having sex with T-girl. Thanks to marcos who pointed me to his profile on Gaytube.
Nothing is hotter than porn star who share his private sex videos with fans and bodybuilder ALEXSANDER FREITAS, who starred in Raging Stallion's Tales of The Arabian Nights and Falcon's Adrenaline lets his fans know how good he is behind closed door!
Alexsander Freitas revealed in his interview: I am a real bisexual. I enjoy sex with both men and women. Mainly, I like to fuck and fuck hard. All holes are fair game. (You can read entire interview below) And from what I see in his home videos, WOW! This guy is a real animal in bed! He nails his partner really hard!
And the lucky one who gets fucked by this Brazilian bodybuilder is an Asian shemale! Alexsander Freitas doesn't get paid to have sex with T-girl like Vince Ferelli and Ty Colt I reported earlier. It's his own "private life" and he fucks for pure pleasure and fun which I think that's HOT! Actually, it gives hope to skinny Asian guy like me LOL!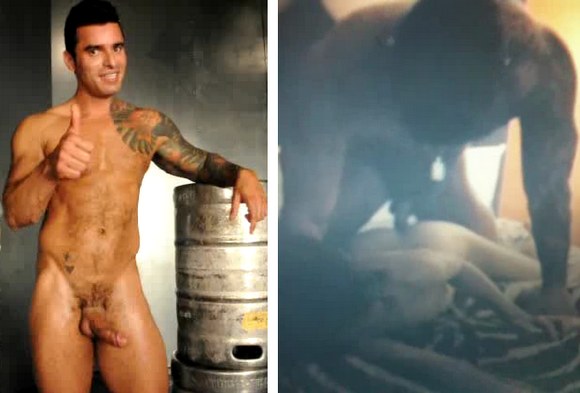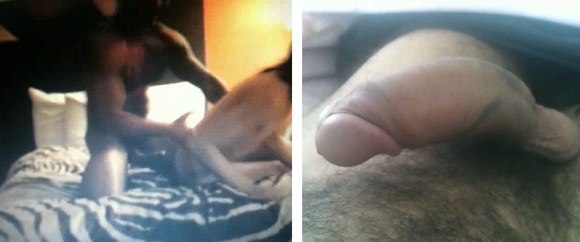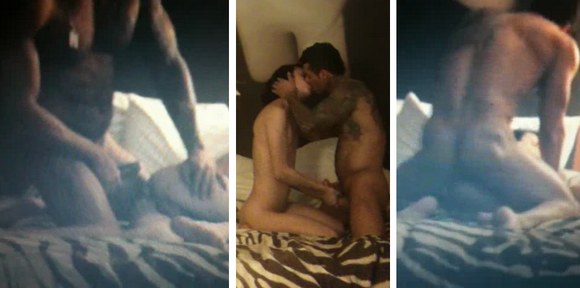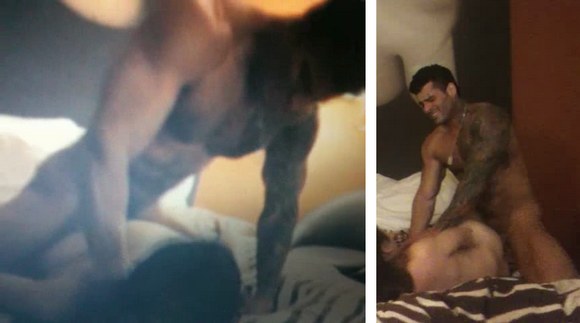 + XXX HOME Videos at Alexsander Freitas Gaytube Profile
Q & A with ALEXSANDER FRIETAS
One of the best scenes in the new Arabian Nights project is that between hairy Brazilian heartthrob Alexsander Frietas and Andre Barclay. Frietas packs the finest 8-pack in abdominal history, and his hairy body shows off his north African /southern Italian heritage. Barclay, in contrast, is a smooth skinned, tattooed super bottom who was cast against Frietas mainly because he can take a monster fuck pounding! Frietas fucks like a crazy straight man–two hundred miles an hour until his bottoms are ripped asunder!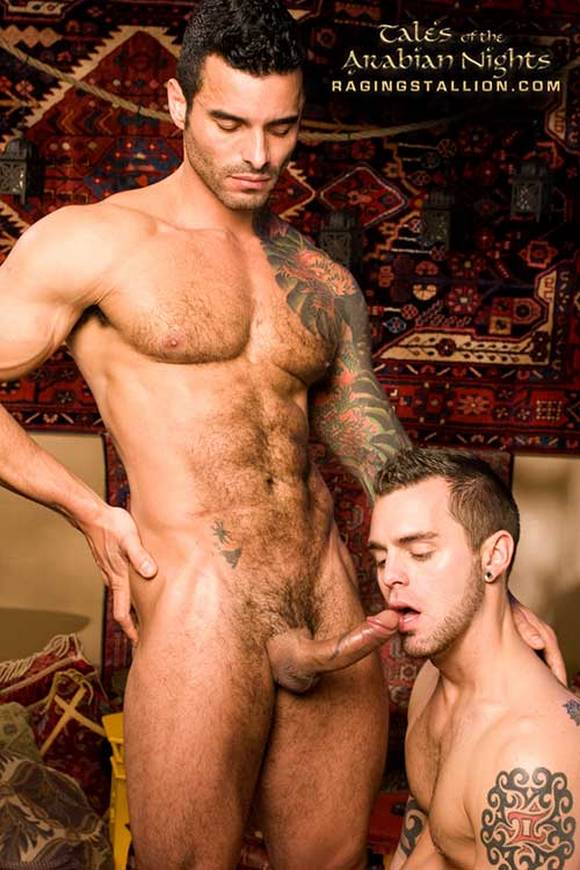 Alex Frietas is one of the hottest newcomers in porn. His Brazilian heritage combines a genetic background into one of the great physiques of our time. He absolutely has the best torso on earth! We asked him about his background and his new porn career.
Q. So Alex, tell us about yourself.
A: I am Alexsander Freitas, a Brazilian/Italian model & porn-star from Rio de Janeiro, Copacabana beach, Brazil.
I worked as personal-trainer in three big gyms in Los Angeles for more than two years, then started to do Private sessions, while competing and winning in Bodybuilding contests! I was also doing some modeling pictures, and it's always been my idea to become a model and porn-star. So in 2008, I started doing more photo-shoots and solo videos. It was all crazy but it did helped me to become a
porn-star and see it as a normal profession. Yes, I love what I do, it is a lot of fun and I worked with professionals in the field.
The main goal in life is to be happy and healthy, therefore I try to be happy in my own way as I know we are all responsible for our own happiness.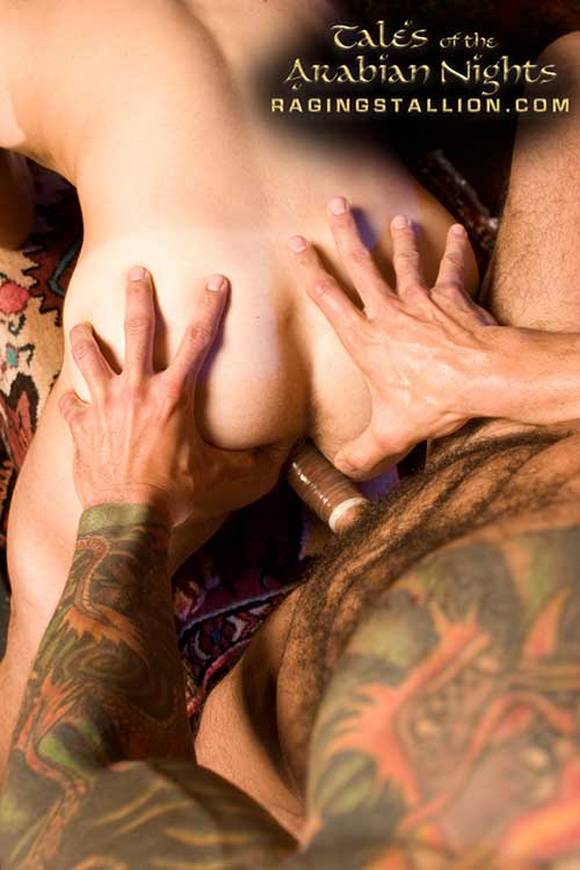 Q. How did you come to Raging Stallion?
A. After a long time searching the internet, I went to Rentboy.com and I saw the Raging Stallion Logo, so I applied to be a model. I was contacted by Kent Taylor who said that Chris Ward loved my abs!
Q. Tell us about those abs? How to you make it happen?
A. Well, I work out six or seven days a week when I am not shooting for Raging Stallion, and every workout has at least 1000 ab exercises using heavy weights. Using weights actually makes the ab muscles much thicker. Not all the guys have 8 packs like me, and the difference is that I work them all the time, every day. I also have a special diet that keeps off every bit of fat down there.
Q. Raging Stallion likes you hairy. In the past you have always shaved your torso. Does having a hairy body make it harder to see your muscle definition? Do you prefer hairy or smooth on yourself?
A. Back in the days when I was a professional body builder, to show more I used to shave. But after I spoke with Chris Ward, he asked me to let the hair grow. And now I love it! Now I never think about shaving any more.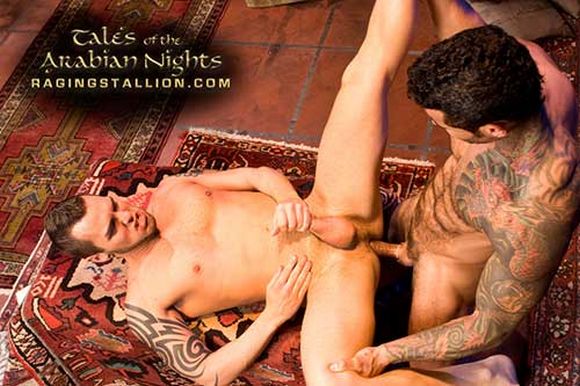 Q. You have sex with both men and women in your private life. What's up with that?
A. I am a real bisexual. I enjoy sex with both men and women. Mainly, I like to fuck and fuck hard. All holes are fair game.
Q. You are one of the most crazy fuckers we have ever seen?how to you fuck so long and so hard?
A. I was in body building, and I trained to be a champion. I have many trophies from my body building. When I do something in life, I give it 100 percent–the best I can possibly be. Now my training is different–its now about fitness and cardio to keep my stamina. This lets me fuck like a animal. This is my job and I do fucking exercises every day.
Q. Well , Alex–now you are one of the hottest new porn stars in the business. What do you think of that?
A. I like to be recognized–at the mall, on the street, at the gym, wherever. I like to know that people recognize me and enjoy my body as much as I do.
+ Watch Alexsander Freitas in ADRENALINE and TALES OF THE ARABIAN NIGHTS
+ Alexsander Freitas: Gaytube | Facebook | Fan Page | Twitter | Website