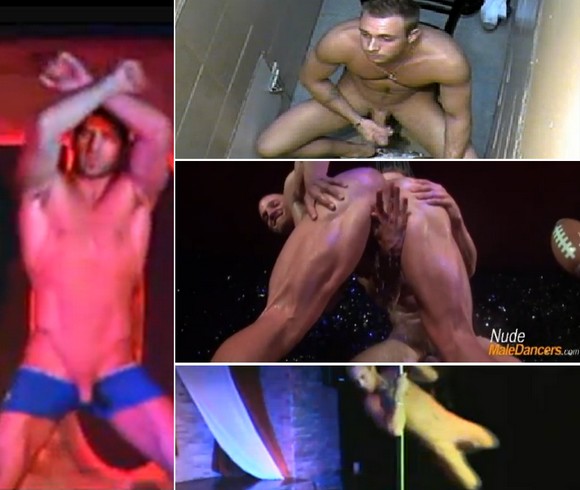 I haven't watched the movie Magic Mike yet, but it receives an impressive 78% rating on Rotten Tomatoes. So it should be good. And for those of you who's not satisfy with what Channing Tatum and his six-pack-abs costars portrait in the movie, you can go for the real thing at this website NUDE MALE DANCERS.
NUDE MALE DANCERS streams the live go-go dancing show from Stock Bar in Montreal. These go-go dancers are all very hot, sexy, muscular and they perform naked!
The highlight of NUDE MALE DANCERS is its Exclusive Backstage Jerk-Cam. You can watch these hot guys jerking off and preparing for their shows.
Check out some sexy preview videos below, they also have some guest porn stars such as Marcus Mojo, James Huntsman, Samuel O'Toole and Cody Cummings.

Stock bar 20th. Anniversary party with guest porn stars Marcus Mojo, James Huntsman, Samuel O'Toole and Tyler Torro.

Stock Bar Easter party 2012- James Huntsman and Marcus Mojo as special guests.

Nude Male Dancers – Marcus Mojo and Cody Cummings.