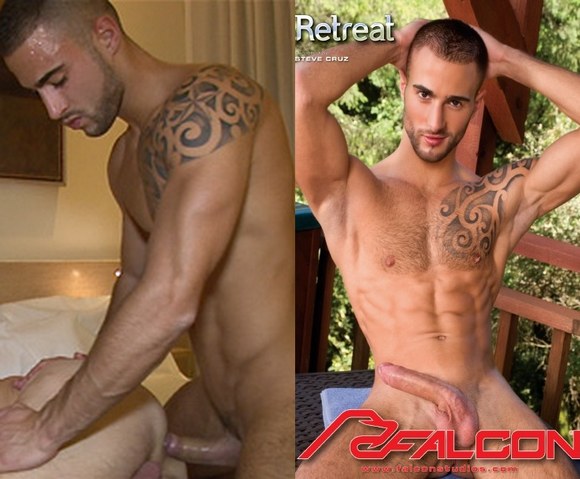 Falcon Studios' upcoming movie titled RETREAT is now available for pre-order (The movie will be shipped on or around August 22, 2011). and you will also receive White Hot for free with pre-order.
Fans of bareback and European gay porn might recognize that hot new model on the cover of Retreat. He's Will Helm. He did one bareback video with French porn site Eric Videos. They call him "The Latin bomb Will Helm" He plows a bottom named Kriss without condom and loads up his ass.
Falcon flew this European top to American and paired him up with two of their Exclusive models. Will Helm fucks Roman Heart and Landon Conrad in the new movie Retreat. Of course, he uses protection this time.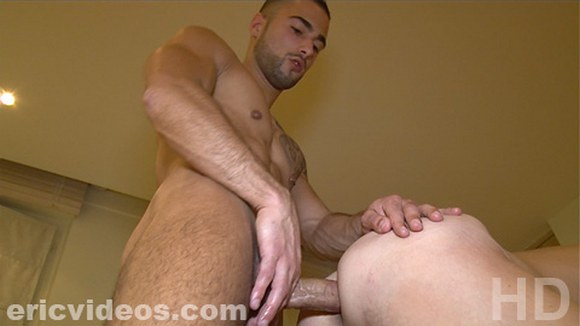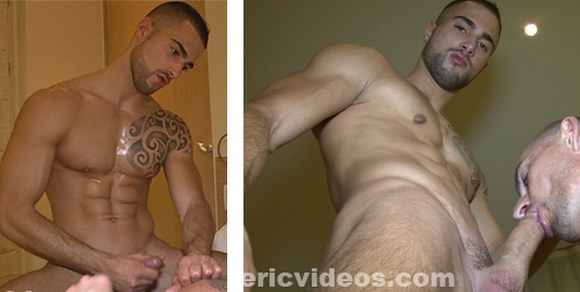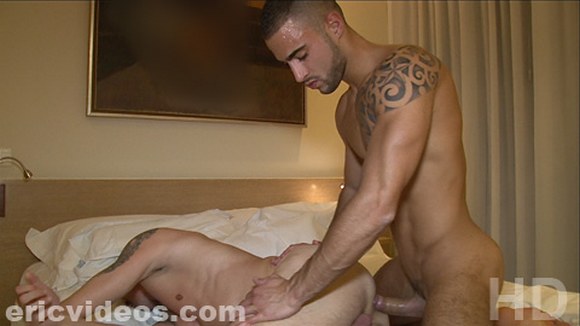 + Watch Will Helm the latin bomb plows and loads up Kriss Trailer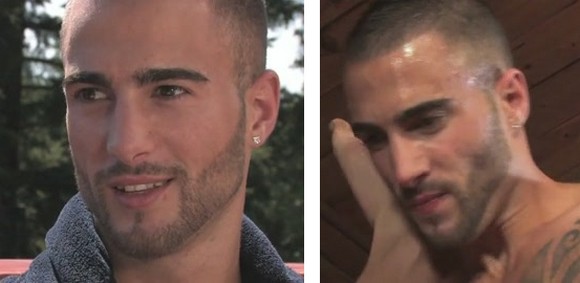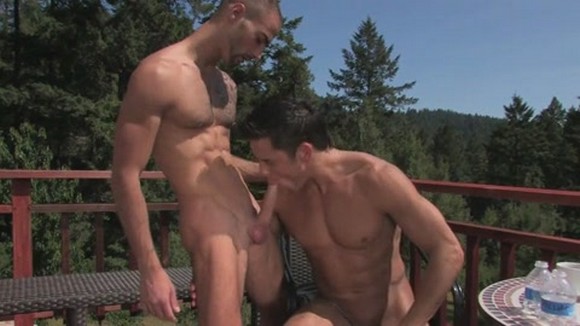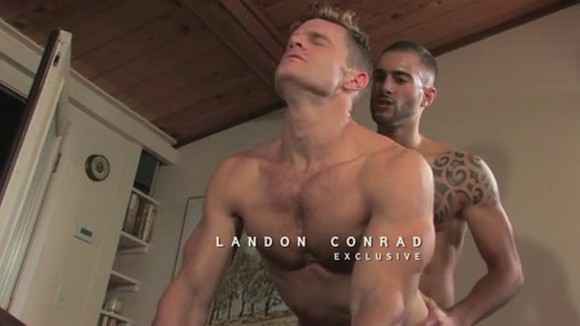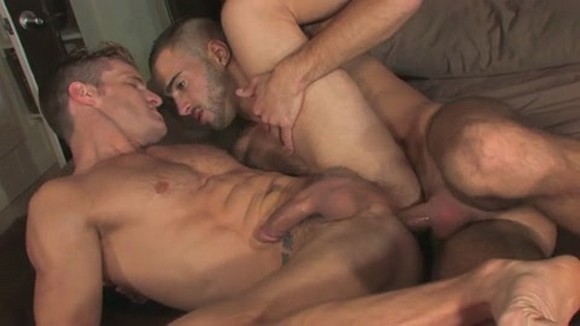 [flv:http://alt-g.bitg.net/falcon/trailers/FVP211_trailer.flv http://www.queermenow.net/blog/wp-content/uploads/2011/08/FVP211-Retreat-trailer.jpg 580 326]
+ More of Roman Heart | Landon Conrad