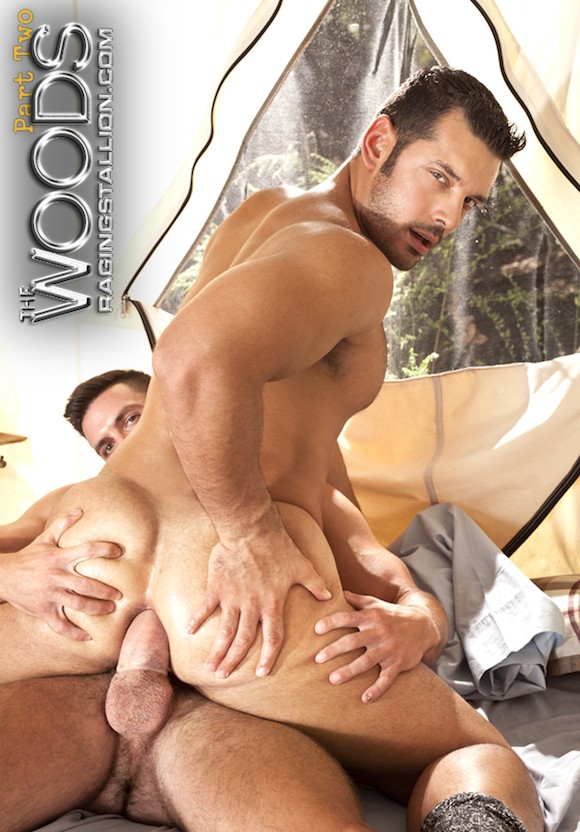 Today Raging Stallion Studios released the fall blockbuster movies THE WOODS Part 1 and Part 2 and I think it looks amazing!
I have reported news, and posted sneak peek photos from this movie for months. And now the XXX movie trailer of available to watch online 🙂
The Woods is full of hot and muscular porn star cast! In THE WOODS Part 1, you can watch Parker Wright & Dale Cooper flip fuck, Chris Tyler & Alex Graham flip fuck, Zeb Atlas fucks Jimmy Fanz, Tom Wolfe fucks Cal Skye and Tomas Brand fucks Trenton Ducati. And in THE WOODS Part 2, D.O. fucks Jessy Santana, Jessy Ares & Landon Conrad flip fuck, Paddy O'Brian fucks Marcus Ruhl, Kyle King & Charlie Harding and Trenton Ducati threesome
In the primal redwood forests of California, the unspoiled serenity is threatened. In The Woods, something is going hump in the night. People are reporting odd noises and flashes of blinding light. Men who have never looked at other men find themselves overcome with raging hard ons and an irresistible need to suck, fuck or get fucked. And, people are disappearing! Some speculate that there are aliens in The Woods, abducting people. Could it be? And, could this be somehow related to the powerful, rough, gay erotic urges that are coursing through these sexy studs' veins?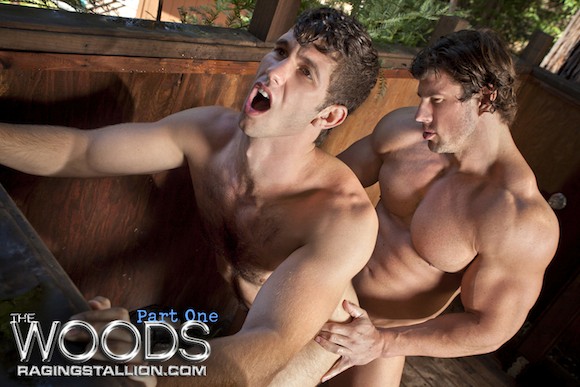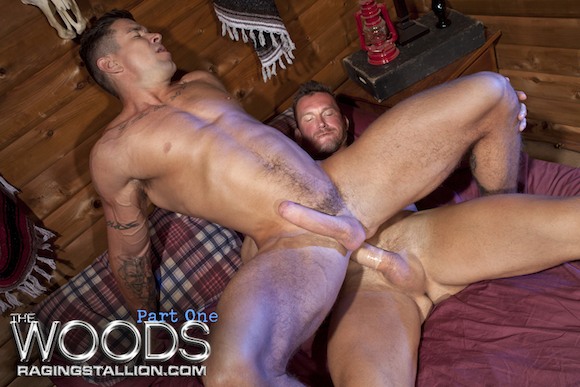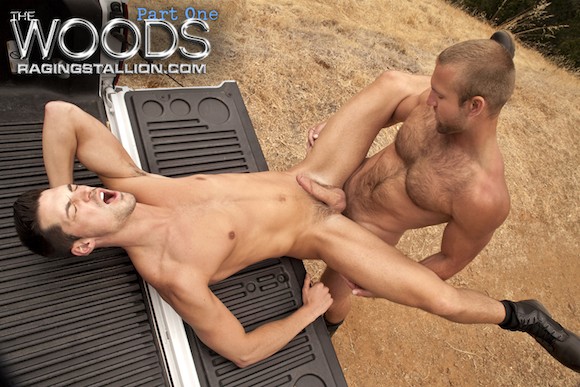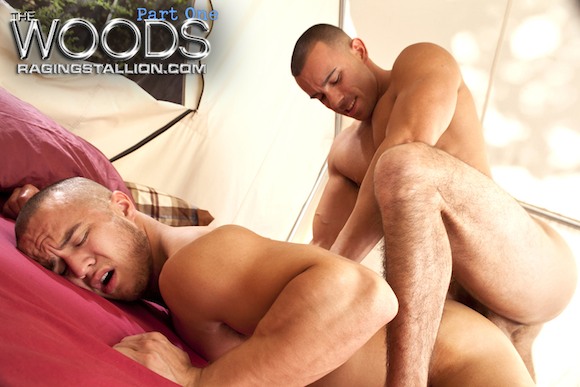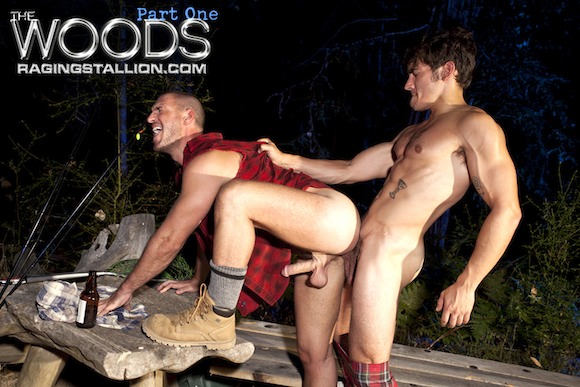 + Watch THE WOODS, Part 1 XXX Movie Trailer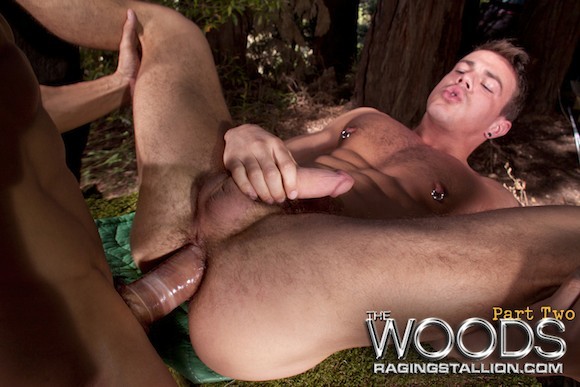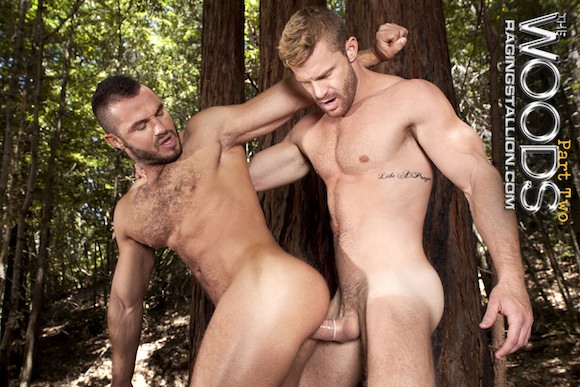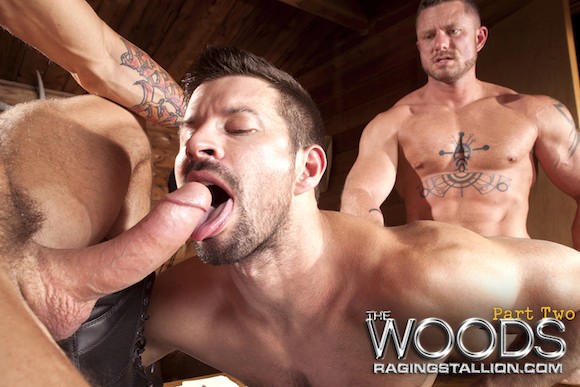 + Watch THE WOODs, Part 2 XXX Movie Trailer
+ The Woods Parts 1 & 2 with The Visitor for Free