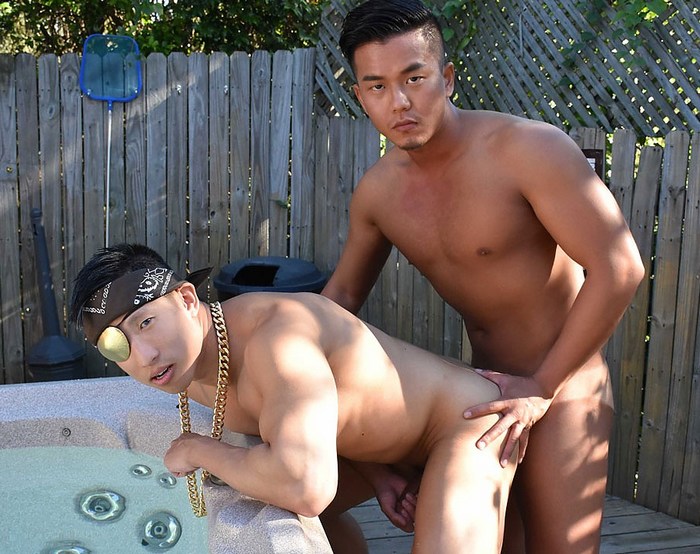 Alex Chu bottomed for Ari Nucci in episode 4 of PeterFever's The Deuce Gay Porn Parody. Now he's back in The Deuce Episode 7: Short Change For A Hard Fuck, and he gets to fuck muscle hunk Jessie Lee. And be sure to check out Queer Me Now's exclusive behind the scenes video here.
[USE THIS LINK] To Get 50% OFF PeterFever.com
After being short changed by his John, Alex has to go back to deliver his cash to China Gold. China is pissed off that Alex got shortchanged, and to make it up to him, Alex has to do "more cocking and less talking." Out by the spa our power bottom Jessie takes out Alex's dick and sucks it before get a hot outdoor fuck!
[USE THIS LINK] To Get 50% OFF PeterFever.com