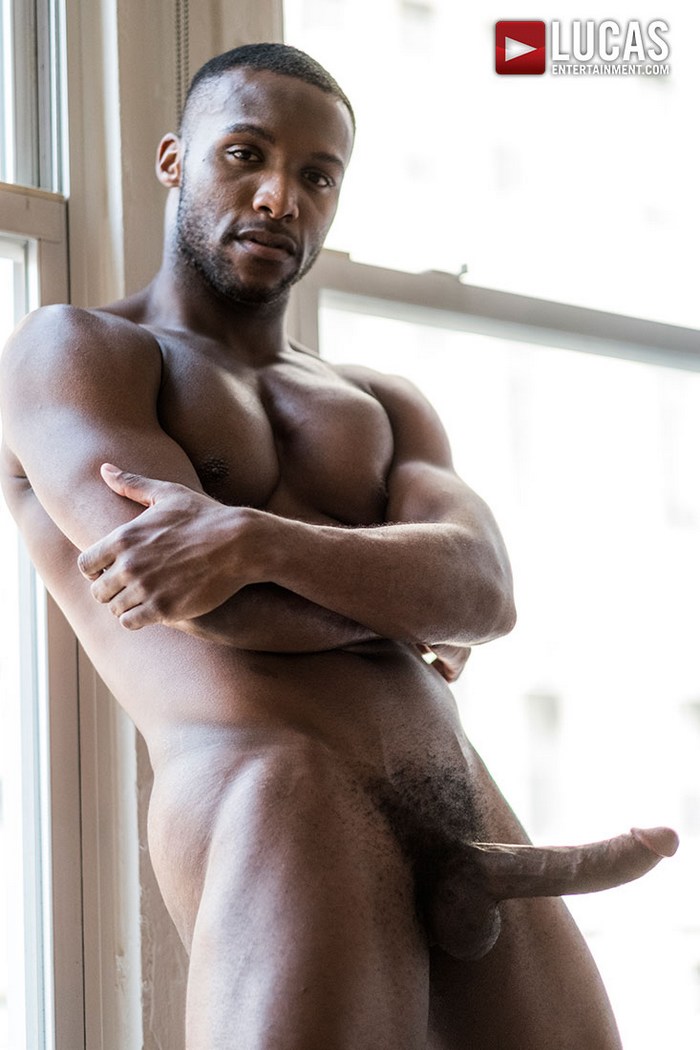 Lucas Entertainment recently signed gay porn star Andre Donovan as its latest exclusive model. This hottie is making his Lucas debut this week in the final sex scene from GENTLEMEN 21: TOP MANAGEMENT movie with Ty Mitchell as his eager bottom. Check out the XXX trailer from this scene Andre Donovan fucks Ty Mitchell bareback below.
Andre Donovan is a hot-as-hell gay porn model who is originally from Columbus, Georgia, but currently lives in New York City. Being in such close proximity to the studio is one of the reasons why Andre took an interest in filming porn, it was only one of the reasons. In Andre's own words: "I've always thought porn was really sexy and hot. Being a part of someone's fantasy is intriguing to me. But also being naked in front of a camera for everyone to see is very empowering. There's strength in vulnerability. Andre is attracted gym rats, and the wildest place he had sex was the dressing room of a department store. As for Andre's favorite activities between the sheets: I really love fucking guys in general. It feels great. But there is something extra hot about a sexy man going ass to mouth over and over again on my dick. It really drives me wild.
New @LucasEnt Gay Porn Star Andre Donovan Fucks Ty Mitchell Bareback @TyMitchellXXX @MichaelLucasNYC

MORE ? (https://t.co/h9JOnKum0f) pic.twitter.com/7YO1SNgUnE

— Queer Me Now (@QueerMeNow) November 6, 2017
Ty Mitchell has been in love with his boss, Andre Donovan, for months. Who wouldn't fall for him? He tall, handsome, has an incredible body, and his big black cock is a beautiful sight to behold. Andre has known all along that Ty wants Andre to take control of him and show him who is truly in charge. Andre doesn't take it easy on Ty, either: as a gorgeous gay black man and a dominant top sexually, he shows Ty he loves roughing a bottom up!
+ Andre Donovan Makes Ty Mitchell His Bitch
+ More of Andre Donovan | Ty Mitchell