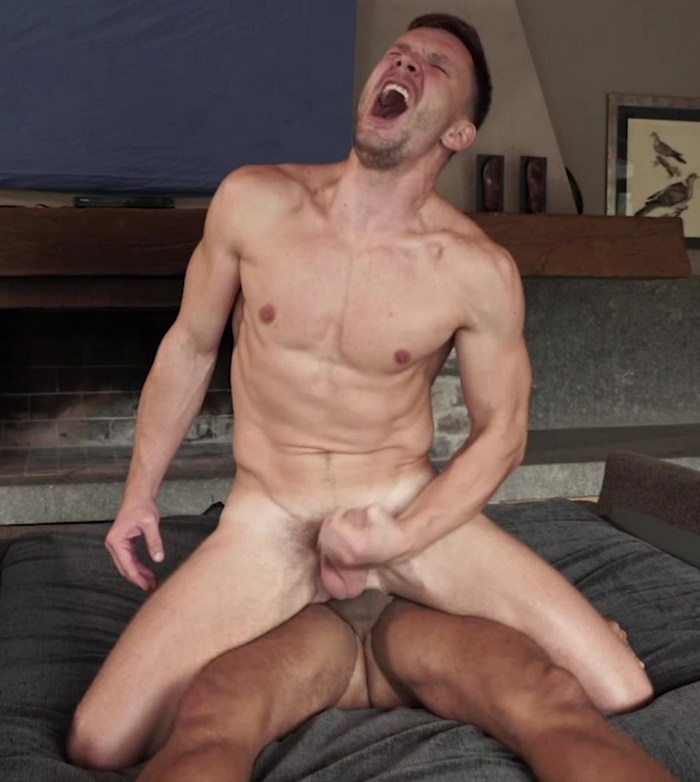 Gay porn star Andrey Vic mostly tops in his sex scenes but he puts his butt hole to the test in this video from BAREBACK GUY PILE movie. He gets his butt hole jackhammered bareback by power top Viktor Rom. A treat for those who want to see Andre Vic bottoms.
+ Watch Andrey Vic's Private Bareback Videos
+ Watch Viktor Rom's Private Bareback Videos
+ Check Out Gay Porn Stars & Hot Guys' Sex Tapes On JUSTFOR.FANS
Andrey Vic was amongst the alpha tops in the 11-man bareback orgy, but when everyone else is gone, Andrey lets down his guard and gives in to his submissive side. Viktor Rom is the object of Andrey's desire and when he knows no one is around to judge him, he offers his ass to Viktor to use as he wants. Viktor Rom shows Andrey Vic no mercy as he pounds him deep and hard in the ass, splitting his hole open without rest!