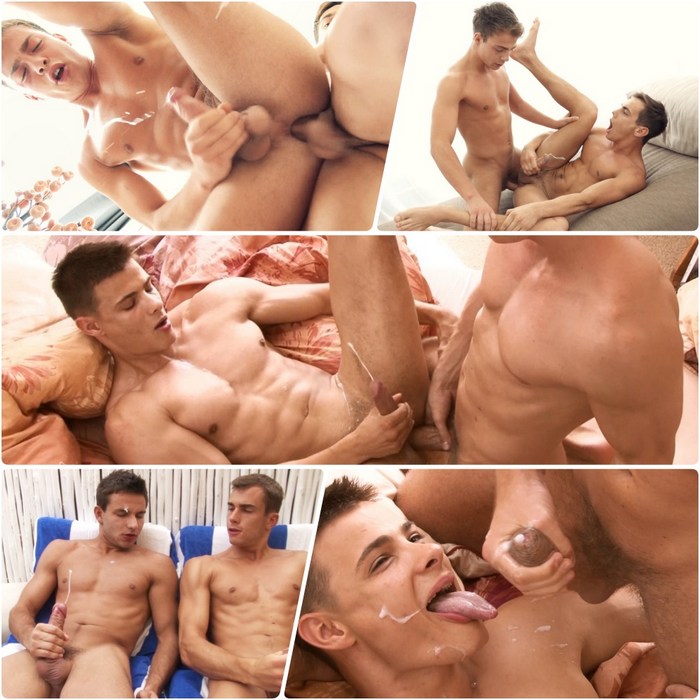 I love when the bottom blows his load while being fucked. And that happens in many new videos from BelAmi. Let's start with its sister site FRESHMEN. Both Pip Caulfield & Jim Durden cums while getting fucked in this 2-part flip-fuck scene. For more muscular guys, go to BelAmi main website to watch ripped gay porn star Andrei Karenin shoots his load while bottoming for hunky Zac DeHaan.
As you will see, this scene was filmed at the height of a chilly Prague winter. So, you'll understand Pip's frustration at being kept waiting at the tram stop for Jim. You need not feel too sorry for Pip however as Jim knows the perfect intimate physical activity to warm Pip up and ease his mind. We already know what a wild and free-spirited bottom Pip is. Part one proves that Pip has the same uninhibited-hold-nothing-back style while topping.
+ Pip Caulfield Fucks Jim Durden (Part 1) on FRESHMEN
Our new boys tend to share one characteristic: they like their love-making wild and free with vigorous, unrestrained, fucking. As demonstrated in parts one and two of this special scene, Pip and Jim share this trait. Part two has Jim demonstrating this wild fucking style on Pip who is returning to form as a bottom.
+ Jim Durden Fucks Pip Caulfield (Part 2) on FRESHMEN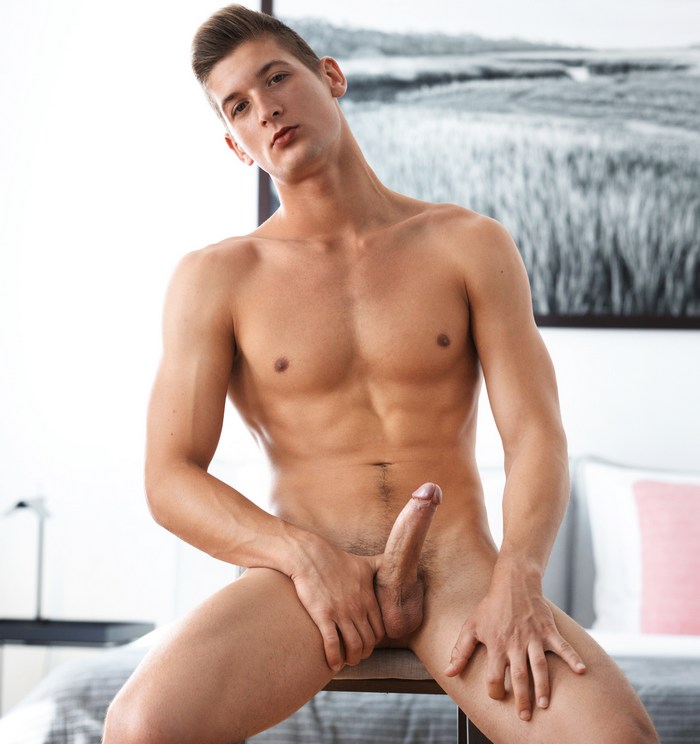 We are pleased to introduce you to another of our new Hungarian models, Steve Harrelson. Steve will be back in a couple of weeks in a very special double Freshmen scene with fellow newbie Robin Rieff. In this set he does appear a little posed, but when he is in action you will find him full of life.
All of our evening scenes tend to be more on the romantic side, but this one, between Bobby and Jesse, has a sense of intensity and mystery to go along with that as well. This may come from director Marty Steven's more dominant use of contrast and spotlighting than is his usual wont.
+ Bobby Noiret Fucks Jesse Tobey Raw
Although our photoset today also comes from Cape Town, it id from the trip prior to Jambo Africa, when we had invited guest photographer Dylan Rosser to join us there. Our 2 sexy stars today are Marc Ruffalo and Claude Sorel. Both are relaxed and easy going guys and make for a charming and well-paired couple.
+ Marc Ruffalo and Claude Sorel
If there was ever an episode that could lay legitimate claim to the 'Jock Love' title, then this has to be it. Both guys are quintessential jocks, spending much of their free time working out or playing sports. Today they are in front of the camera for a little romantic rough and tumble. After a rigorous fuck, a pair of explosive cumshots finishes off the boy's pre-breakfast workout here.
+ Andrei Karenin Gets Fucked Bareback By Zac DeHaan