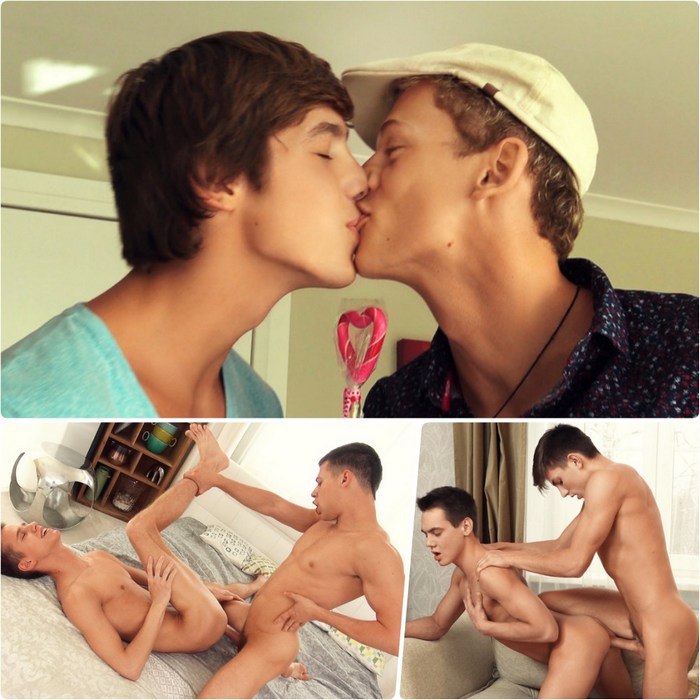 BelAmi features a Valentine's Day Special video of gay porn stars Helmut Huxley and Jerome Exupery. These two are so cute together. In this latest update of FRESHMEN, they also highlight two hot new gay porn models Fabien Jacq and Jim Durden. You can watch Fabien Jacq bottoms for Jordan Faris while Jim Durden gets fucked by Kirk Gauguin.
This year we are releasing two valentine's day documentaries from South Africa. One contains a rich mix of boys and this one features Helmut and Jerome. Some of you have expressed a desire that Helmut finds a boyfriend other than Jerome. We've relayed your preference to Helmut, but he remains adamant. He will not dump his boyfriend to satisfy the fantasies of some of our customers. Alas, there are times when following your heart leads to poor customer service.
+ Valentine's Day Special with Helmut Huxley and Jerome Exupery
Here is your promised scene with Jordan and Fabien. We gave Jordan the enviable task of training Fabien for two reasons: First, he is friends with Jordan. Secondly, some seem to believe that Kevin trains a bit too often.
+ Fabien Jacq Bottoms For Jordan Faris
Here is an example of a better directed opening. It's a simple story involving Kirk trading his carefully prepared breakfast in exchange for sex with Jim.