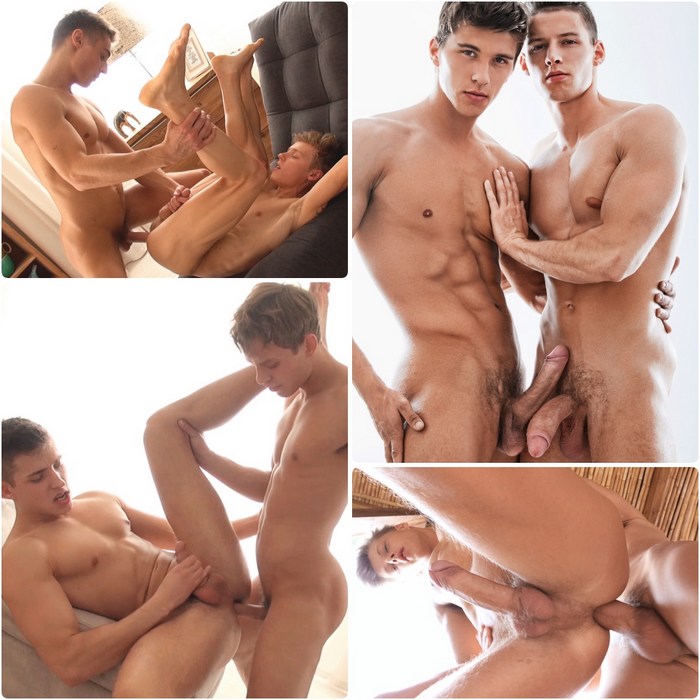 Many sex scenes full of hot BelAmi gay porn stars fucking this week: Huny Mario Texeira bottoms for Orri Aasen, Torsten Ullman fucks Sven Basquiat, Kieran Benning fucks Christian Lundgren, and Jon Kael & Enrique Vera photo shoot.
Mario can be one very determined young man when he wants to, and this morning it is obvious that he really wants to get fucked. He first tries to convince Orri that they should do it in the shower, failing that, he tries anything he can. Not that it takes all that much convincing to get Orri horny and hard for our sexy young pup, and the making out soon turns into blow jobs and then in turn into a serious fuck. Recently we have been having a run of scenes with Orri bottoming, so it is nice to see him back on top again here today.
+ Mario Texeira Bottoms For Orri Aasen
We didn't believe it when we were scheduling this scene for you, but this is actually Sven's 2nd ever scene for us, and the first after he finished his training with Kevin. Obviously, he is a natural born porn star, and as Torsten quickly finds out, constantly horny. Our all blond pairing make a great couple, and the sex is energetic and urgent, with Sven cumming a bit before he was supposed to and having to improvise the cumshot… right into Torsten waiting mouth.
+ Torsten Ullman Fucks Sven Basquiat
It's been a little while since we have given you an Art Collection here in our photo update section, so today we have 2 very sexy and sensual guys together being photographed by Joan Crisol. These pictures of Jon Kael and Enrique Vera were taken in our Prague studio. We think they make a great couple, and we will have them coming up soon in a hardcore scene as well.
Kieran Benning and Christian Lundgren are the stars of the final 'African Farm' miniseries that we have to bring to you. We have been saving this combination especially for Valentine's day for you so that you will have a charmingly romantic couple with which to celebrate. To make things even more appropriate, the scene was also filmed on Valentine's day for us by Luke Hamill.