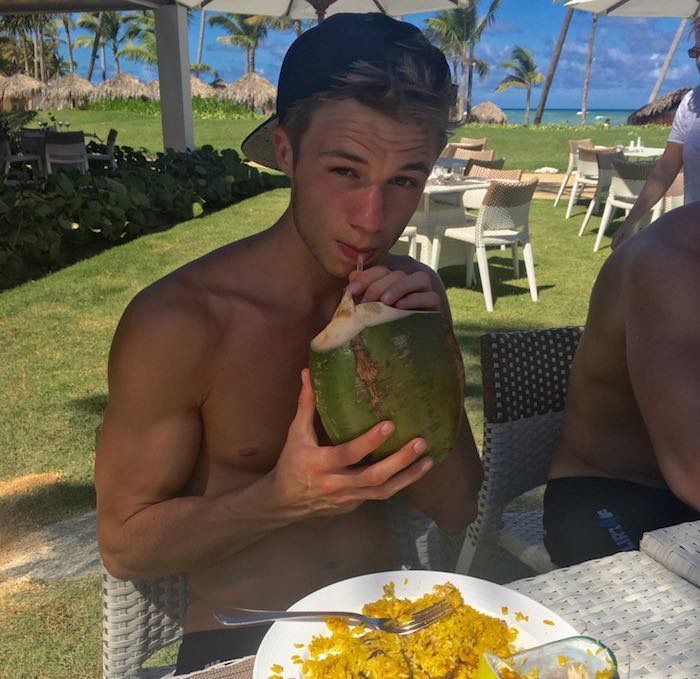 Two hot Bel Ami porn stars Jean Daniel and Jamie Durrell just spent their vacation in Punta Cana, Mexico. They participated in this annual event called FLIRT SUMMIT 2015 held by webcam site FLIRT4FREE.COM. From the pictures they shared, they were having great time there. You can chat with them on Bel Ami Webcam Channel.
Don't forget to watch Jamie Durrell fucks Felix Gaul and Jean Daniel bottoms for Zac DeHaan in their latest sex scenes.
Theres no vacation without proper training 🙂 ? @belamionline @Flirt4Free #FlirtSummit2015 pic.twitter.com/vp5UA2omg2

— Jean Daniel (@JeanDaniel_Live) November 14, 2015
@JeanDaniel_Live #DominicanRepublic ??#shower? #flirtsummit2015 #flirt4free pic.twitter.com/pgachxsUw8

— Belamichat (@Belamichat) November 14, 2015
BelAmi porn stars Jamie Durrell and Jean Daniel at Flirt Summit 2015 in Cancun.
+ Jamie Durrell Fucks Felix Gaul Condom-Free
+ Jean Daniel Gets Fucked By Zac DeHaan Condom-Free