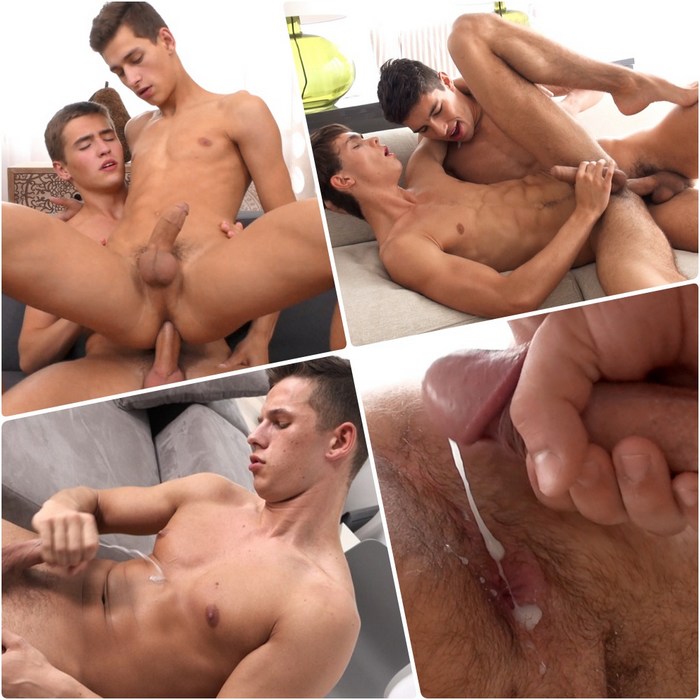 Some hot raw fuck fest from BelAmi this week: Jason Bacall fucks Benoit Ulliel, Jarrod Lanvin bottoms for Jens Christensen, Antony Lorca fucks Jacq Broyard and a photo shoot of hottie Matt Thurman.
There is a gentle and genuine affection between these 2 that made it a perfect choice for Jarrod to bottom for Jen's first time as a top here at BelAmiOnline. The sex here manages to combine gentle and loving with intense and erotic and both boys prove to be masters of the game. For his first time as a top, Jens displays an innate talent, and Jarrod, as always, is a joy to behold bottoming, shooting his voluminous load well over his should with force and distance that would even make Adam Archuleta jealous!
+ Jarrod Lanvin Bottoms For Jens Christensen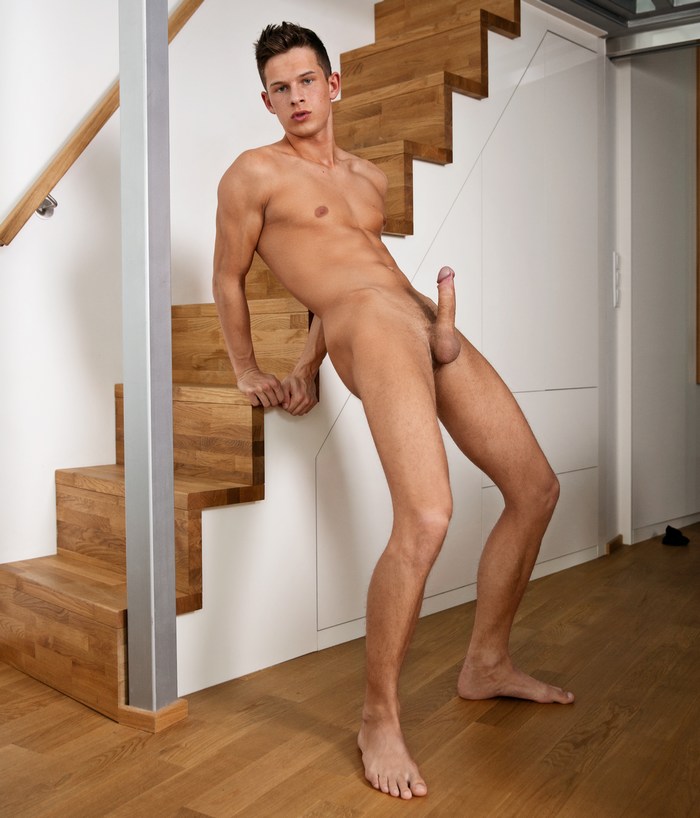 Matt is a boy with a very easy going and sunny disposition, quick to smile and laugh at every opportunity, but also with the ability to look intensely sexy when he needs to. While not a regular at the gym like some of our boys, Matt does spend time keeping in shape when he needs to, but would much rather be outdoors or having fun with cars. He is here today in front of resident photographer Eliot Klien in our Budapest studio.
When you share an apartment with 3 other guys, it can sometimes be difficult to have the place to yourself, and if you don't want to be fighting off the like of Christian, Helmut and Jerome for the attention of your new love, it is quite important. Luckily for Antony he has planned it well, and all 3 of his housemates are out when he brings home Jacq Broyard for a little fun in the bedroom. While Jacq does isn't a man of many words, it isn't the conversation than Antony has brought him here for, but luckily he is a great fan of big dicks and hot sex. Because they are so well matched in height, it is not evident how tall both these guys are, with Jacq coming in at 6'4″ and Antony a whopping 6'6″.
+ Antony Lorca Fucks Jacq Broyard
For most of our guys, it seems easier for them to start out filming sex by being bottom, and then gradually deciding if they would like to try topping.Jason Bacall is one of those guys who eventually decided that he preferred topping, so that is how we see him most of the time now. This scene, filmed for us by Vlado Iresch is only Jason's 3rd time topping, but he is already showing great promise.While there are still a few signs of both Jason and Benoit's inexperience, there performances are fresh and full of youthful horniness, and Benoit's face full of cum is a very special sight.