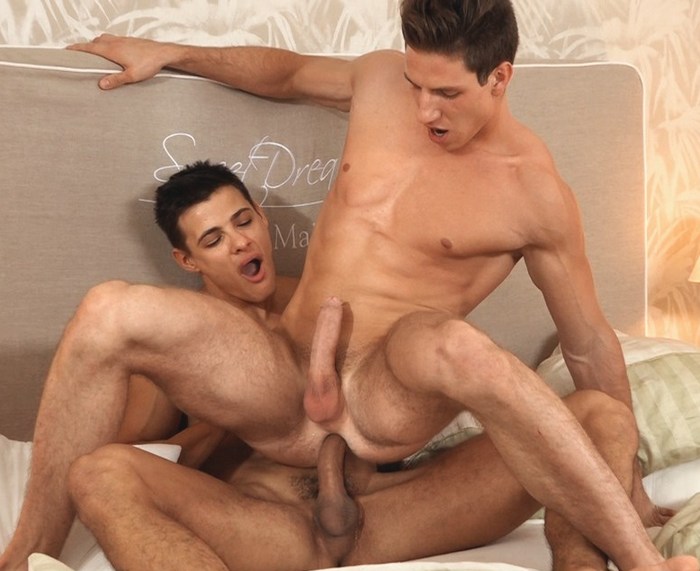 In his previous sex scene, Niko Vangelis shows us that he is not just muscles but he can also shoot a gigantic cumshot too. In his latest sex scene, it's nice to see him as a bottom again. Check out the XXX trailer of this hot scene Niko Vangelis bottoms for Andrei Karenin below. Be sure to watch Niko's live sex shows on Flirt 4 Free too.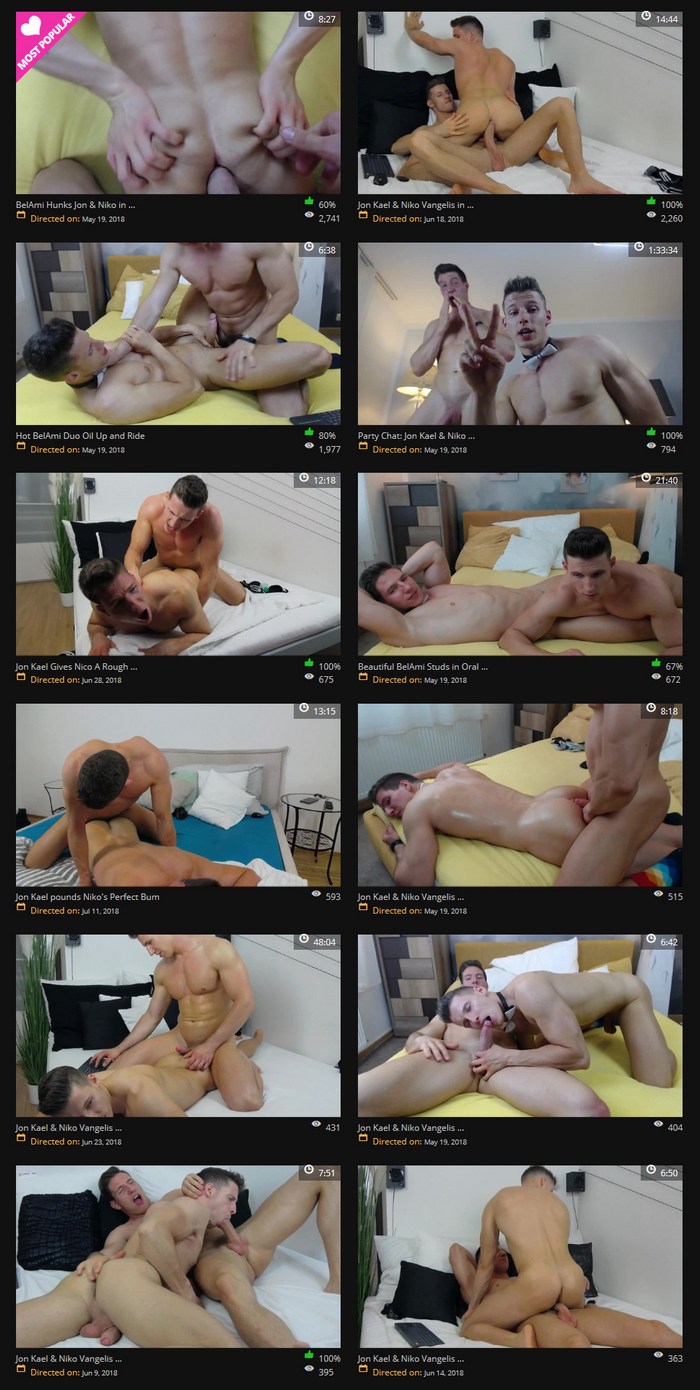 + Check Out Jon Kael & Niko Vangelis Cam Shows On FLIRT 4 FREE
If this wasn't all about lovin', we'd have to refer to this scene as the battle of the bodies. Andrei and Nico have to be the 2 guys with the most stunning bodies that we have at the moment at BelAmi so it is great to see them paired up in this scene together today. This is actually one of Nico's training scenes (his first to be precise, so go easy on him), and it isn't hard to see why we chose to put him with Andrei, although I am almost sure that they must have paired up for some off camera training of their own beforehand. Niko is bottoming in today's scene, and we will see him back again in a 3way at the end of March.
+ Niko Vangelis Bottoms For Andrei Karenin On BELAMIONLINE.COM