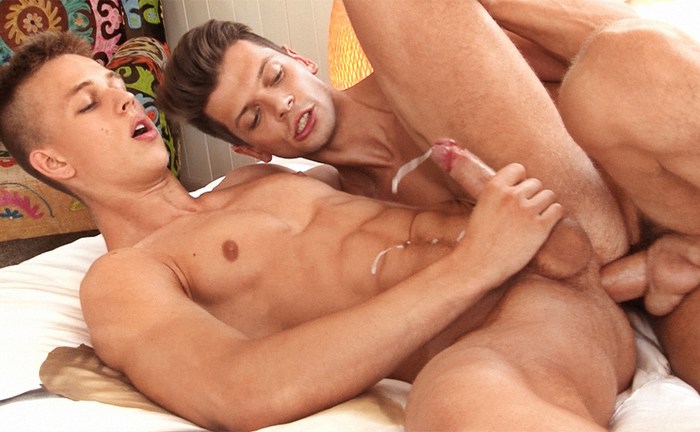 BelAmi first introduced this hot and handsome gay porn star Nils Tatum back in 2017 and we saw him fuck and get fucked in multiple sex scenes ever since. This week BelAmi the first sex scene Nils shot with the studio quite a while ago when he first started doing porn. His scene partner is Rhys Jagger. He shows he is a good porn performer in this scene Nils Tatum cums while getting pounded by Rhys Jagger.
I also have some sneak peek of upcoming sex scene between hottie Bruce Querelle and muscle bottom Bob Marghiela for you.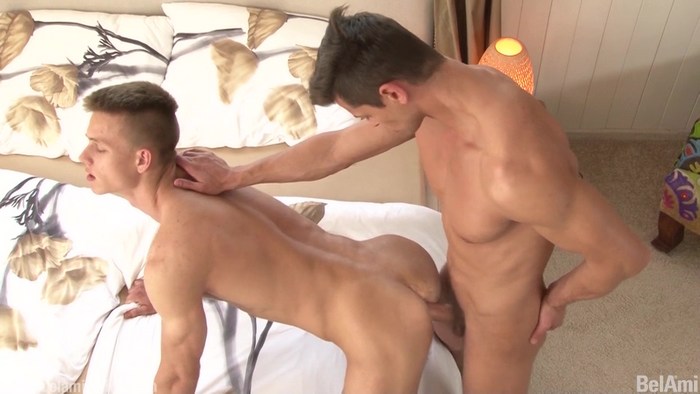 If you are thinking the Nils does not look like his normal relaxed and sexy self, it is because this was his very first scene for us and he is a little bit nervous about fucking on camera for the very first time. His scene partner here is Rhys, who is always very good at making the new guys feel welcome and at ease. Rhys and Nils start off here with a nice little chat about how we came to find Nils, before director Marty lets the eager couple get onto something more than just chatting. For the first time on camera, the sex here is very good and Nils shows us glimpses of the true porn star that he has become.
+ Rhys Jagger Fucks Nils Tatum On BELAMIONLINE.COM
For this month we have scheduled a scene featuring the always horny Bob Marghiela and sweety-pie Bruce Querelle. Undeniably we are all taken by the beauty of Bruce's eyes and smile. Check out a few of the photos from this scene, and get ready to see it within three weeks.