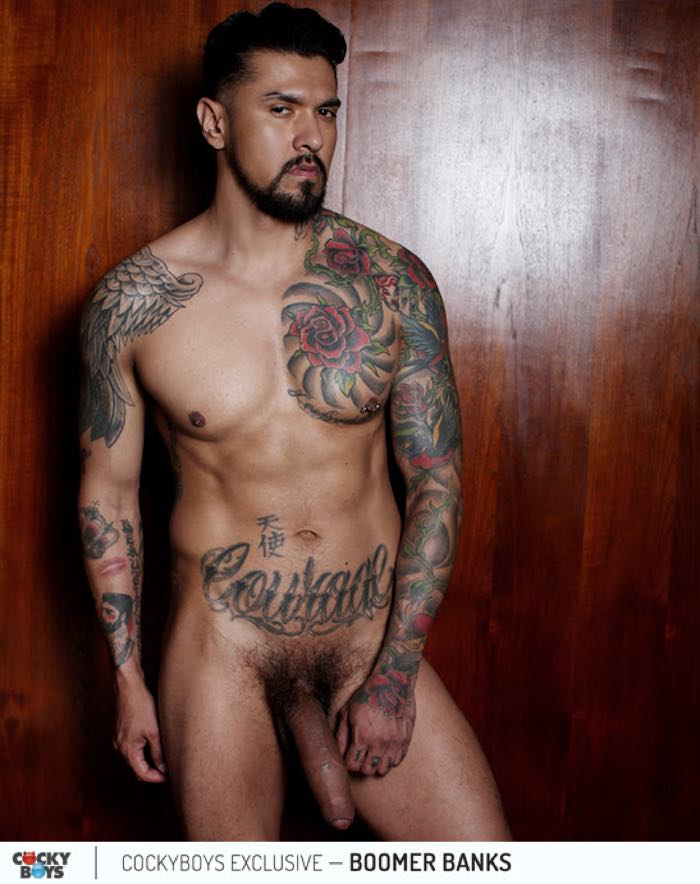 COCKBOYS.COM just made an announcement that they have signed hung gay porn star Boomer Banks as their latest exclusive model.
Today Jake Jaxson announces that Boomer Banks, one of the industry's top gay adult performers, will join the cast of ALL SAINTS, the forthcoming follow-up feature to Jaxson's Answered Prayers. Banks has also been tapped to become one of the studio's exclusive performers, once again highlighting a new direction and energy for the studio that has seen the recent additions of performers Carter Dane and Will Wikle.
Which CockyBoys models do you want to see getting fucked by Boomer's huge cock first? Tayte Hanson? Levi Karter? Ricky Roman? Carter Dane? Will Wikle?
This week, Wesley Woods also made his first appearance on CockyBoys where Wesley Woods and Dustin Holloway flip-fuck.
Jake Jaxson says, "I know I have said it many times before, but it's worth repeating today — CockyBoys is more a state of mind than a 'type.' We celebrate personality, energy, and attitude, and no one represents that more than Boomer Banks."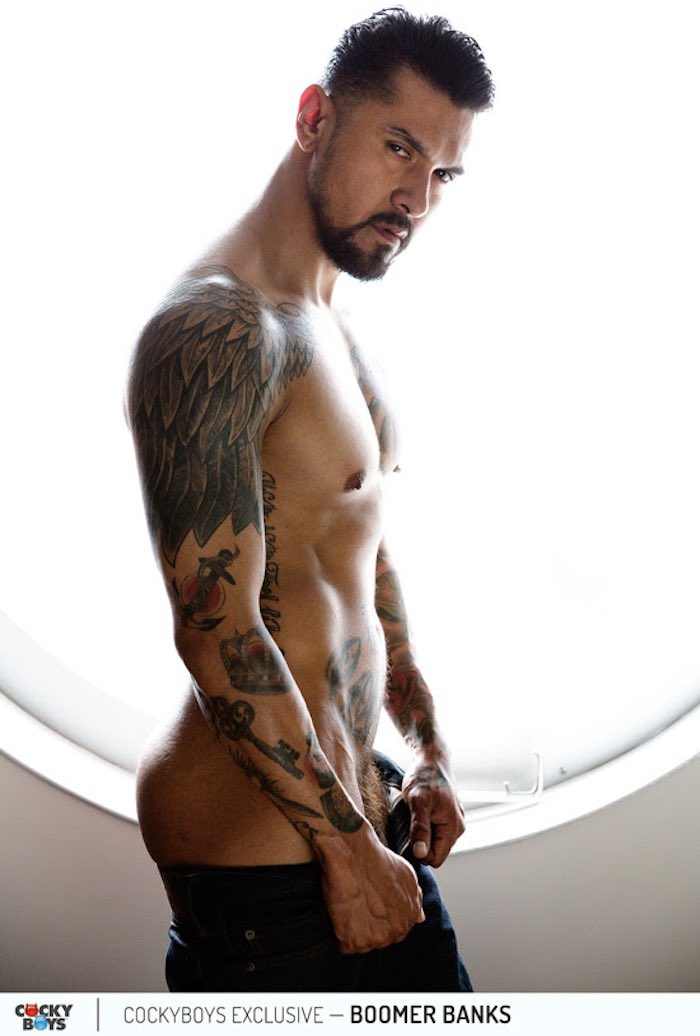 He goes on to say, "To many, Boomer's '10-inch reputation' precedes him, but what I have always loved about him is his unique creative spirit, optimism, ambition, pride, and upfront attitude. Some time ago, I approached Boomer about designing some of the wardrobe for ALL SAINTS, but then I ended up writing a delicious part for him. Since many of his fans are also part of the CockyBoys community, I thought it would be worth pitching him the idea. He was sincere and gracious in telling me he wanted to remain at Falcon/Raging Stallion, loyal to the team that helped build him. And let me say, that just made me admire him more!"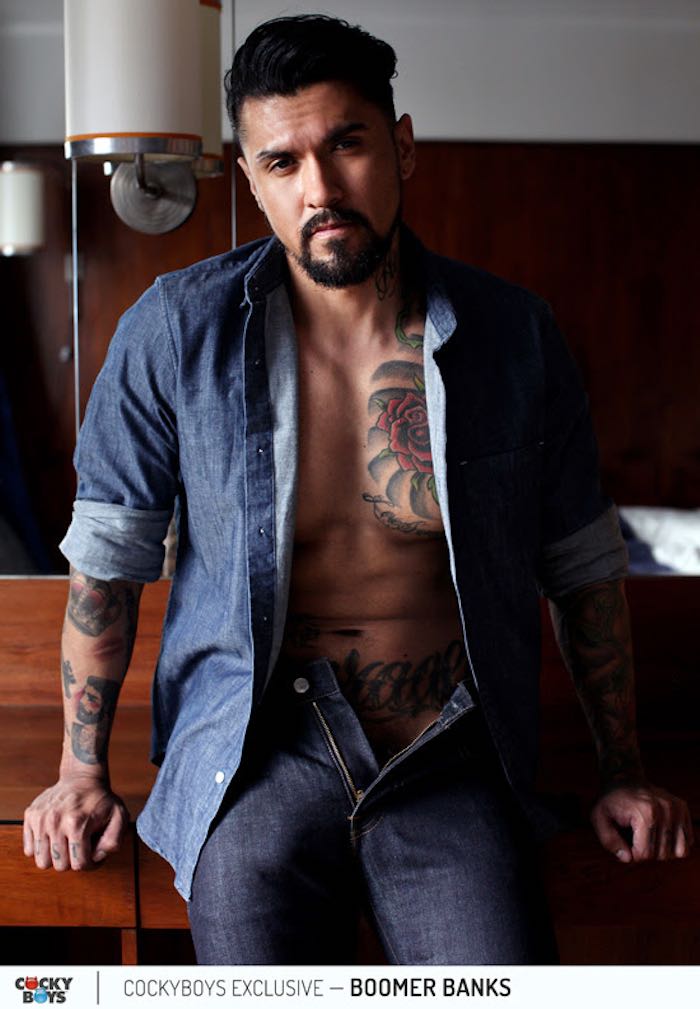 While at Falcon, Boomer became an instant success. He won Grabby Awards for both Performer of the Year and Hottest Cock in his first year nominated, as well as the Swiss Navy Award for Outstanding Performer in both 2014 and 2015. And this year he is nominated for 6 Grabby Awards including Hottest Top, Most Versatile Performer, Hottest Cock, Best Duo, Best Supporting Actor, and Performer of the Year.

Not shy to merge his work as a designer and adult performer, Boomer has been featured in countless editorials including The New York Times, Paper Magazine, Time Out, and The Huffington Post.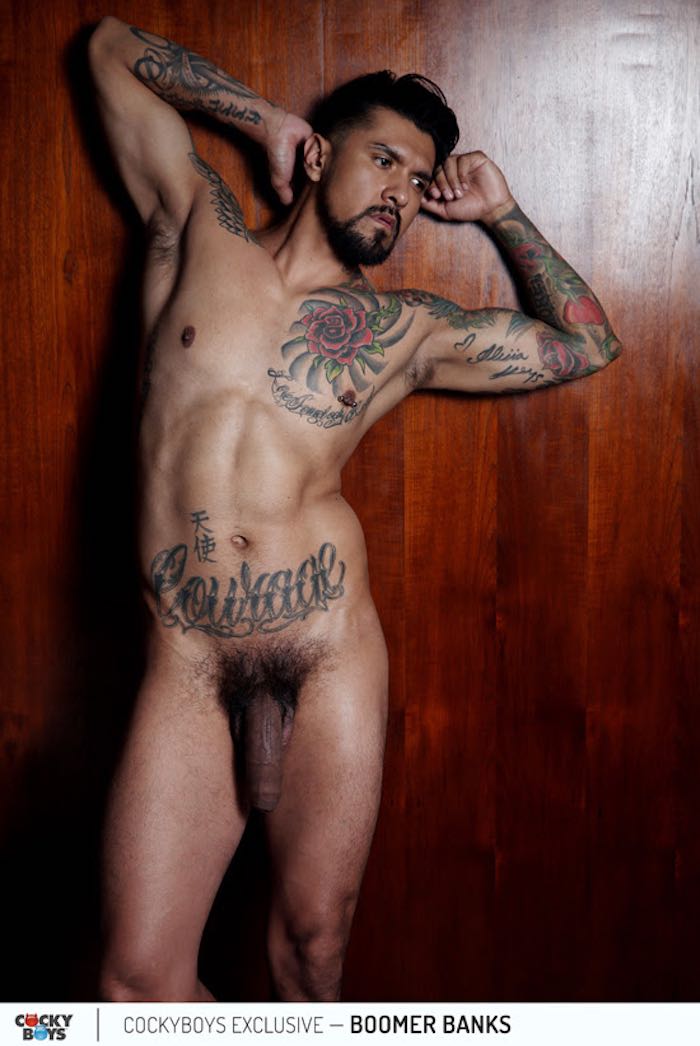 Boomer says of his new contract with CockyBoys, "It's time to push new boundaries and flex my art muscle by pairing up as an exclusive model at CockyBoys. Don't get me wrong, you're still gonna get the same hole wrecking you're used to but with new horizons. Light, love, fashion and fucking."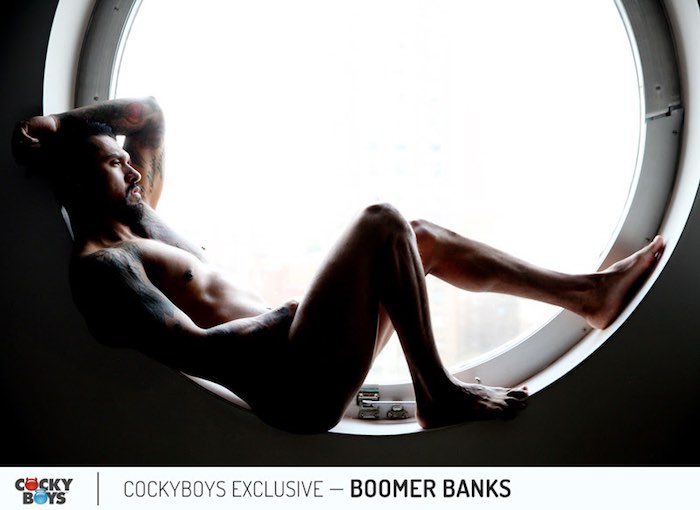 Bommer will be joinging the CockyBoys team at this years CockyCon, held in conjunction with the Grabbys Awards taking place Saturday, May 28th in Chicago.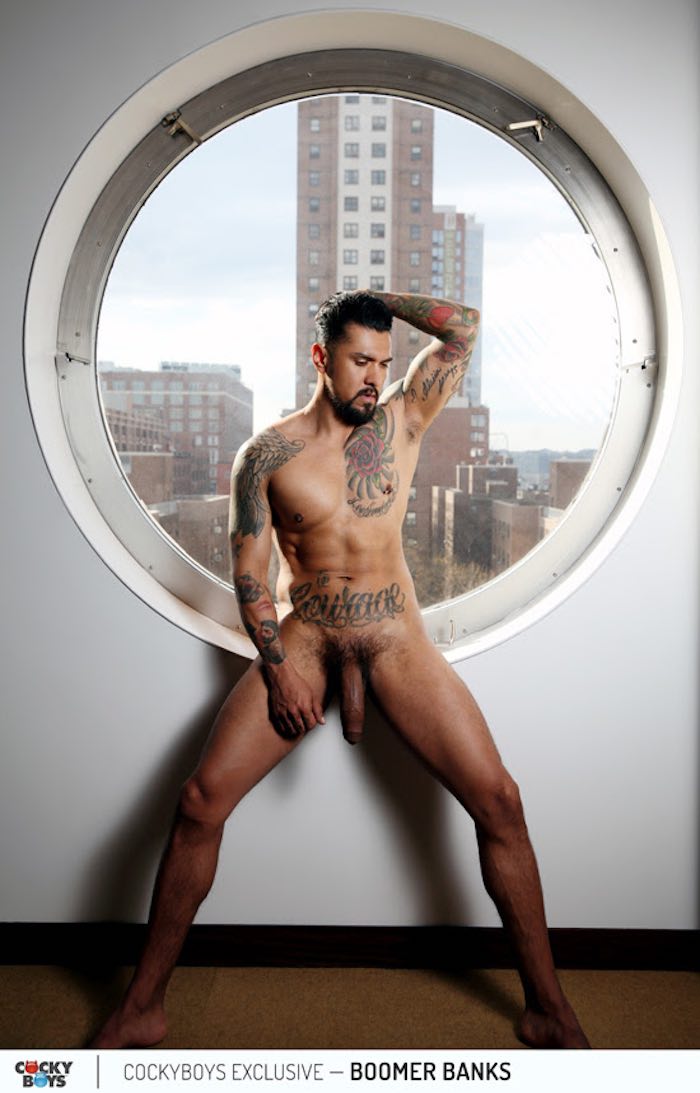 Jaxson says of this years events around the Grabbys, "This year we will doing CockyCon a little differently that last, we are creating several different events through out the weekend, and we will be focusing on presenting and sharing sneak peaks of upcoming projects, and fans will be able to see and hear from both Boomer and Carter Dane about their upcoming roles in ALL SAINTS."
+ More of Boomer Banks
+ Wesley Woods and Dustin Holloway Flip-Fuck at COCKYBOYS.COM