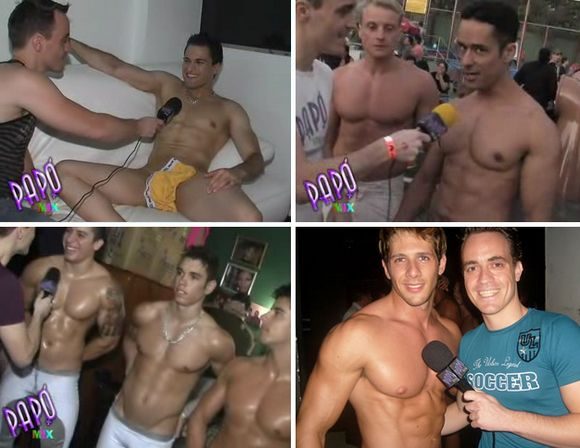 I think I just found the Brazilian counterpart of Scotty B of Nick Young XXX, The Sword and Sister Roma of Tim and Roma Show. They interview gay porn performers and post videos on their websites.
I stumbled upon this Brazil-based website PAPOMIX.COM.BR yesterday. Its video section has tons of videos feature hot Brazilian go-go boys and porn stars. Mostly interview footage with some action shots (live sex show, go-go dancing).
Although I don't understand a single word they say, that's not a problem. I still enjoy watching these videos since most go-go boys and porn actors give their interview shirtless (and sometimes in nude!). There are lots of HOT Brazilian hunks in these videos and some familiar faces such as gay porn star Rafael Alencar, Pedro Andreas and Alexandre Senna.

Alexandre Senna Live Sex Show

Blando Morales

Samuel Finkler

Yuri Gaucho

Willian
+ Watch Latino XXX Movies Online | Maximus Studios
+ Alexandre Senna Movie List | Rafael Alencar Movie List