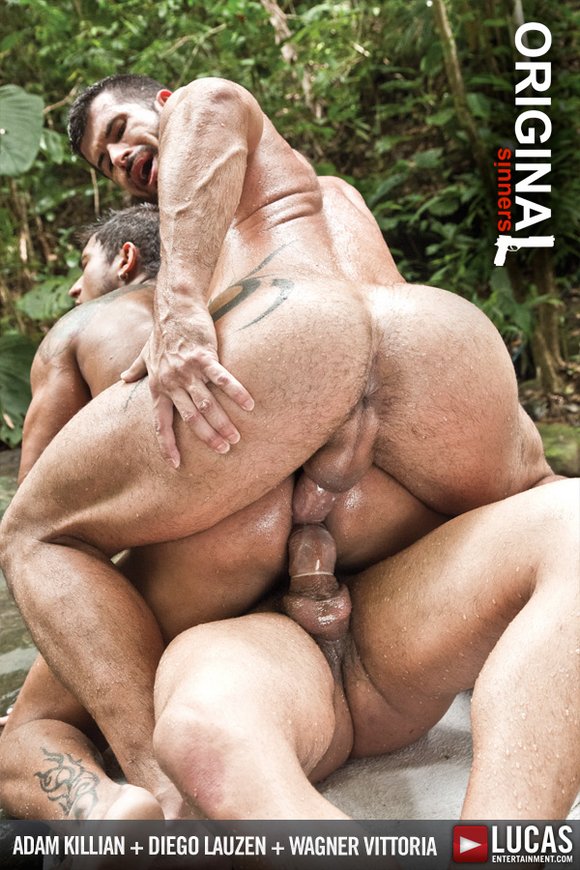 Lucas Entertainment has just released this hot threesome I believe many of you have been waiting for. It's the first time hunky Brazilian porn star Diego Lauzen gets double penetrated on camera! It's from the fourth scene from the movie Original Sinners and Diego is double-fucked by his boyfriend Wagner Vittoria and Adam Killian.
Check out these exclusive behind the scenes pictures I took from the set in Costa Rica. That day, I was so excited because this DP was spontaneous! They didn't plan it. Someone mentioned the DP and Diego just agreed to do it! 😉 Obviously it's not his first time ever but it's the first time on camera.
Queer Me Now readers can use this link to get 50% OFF.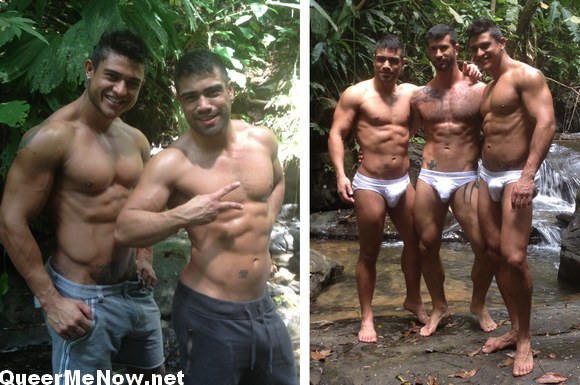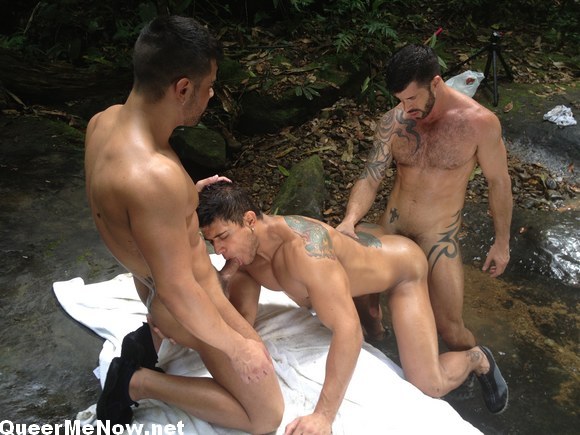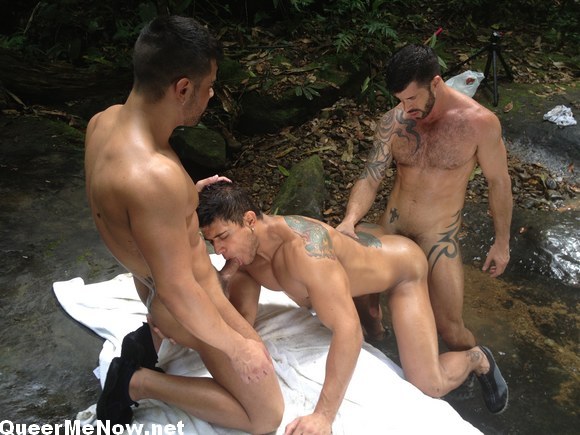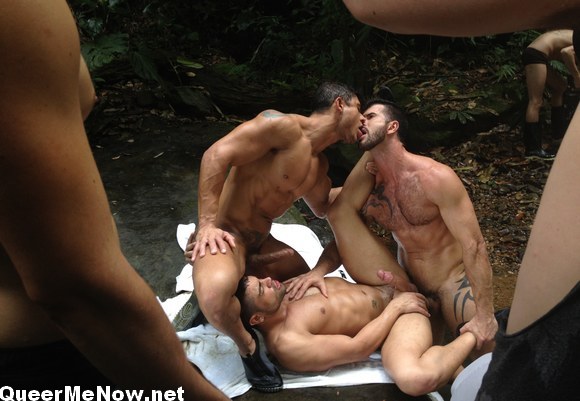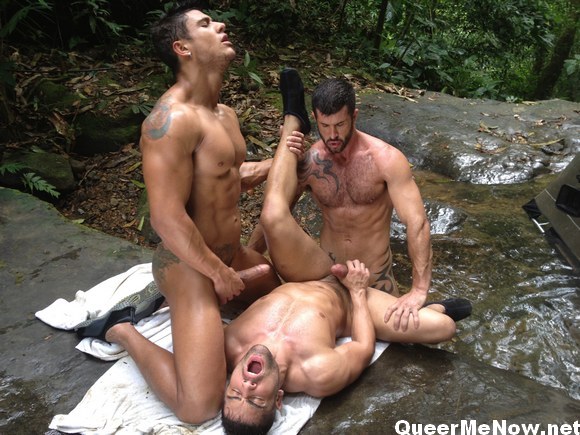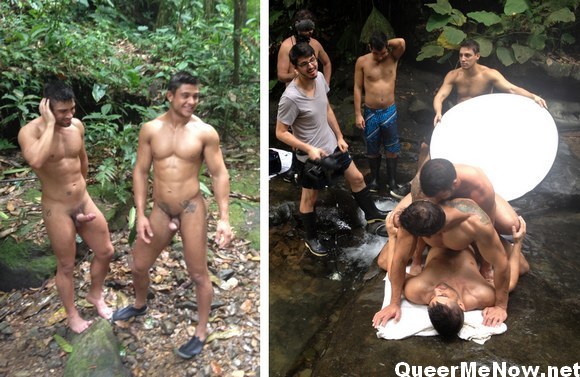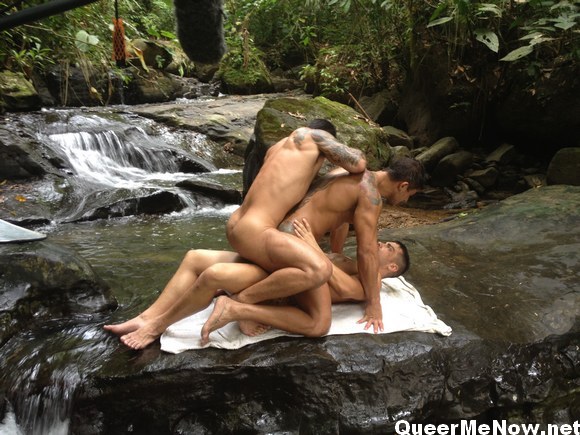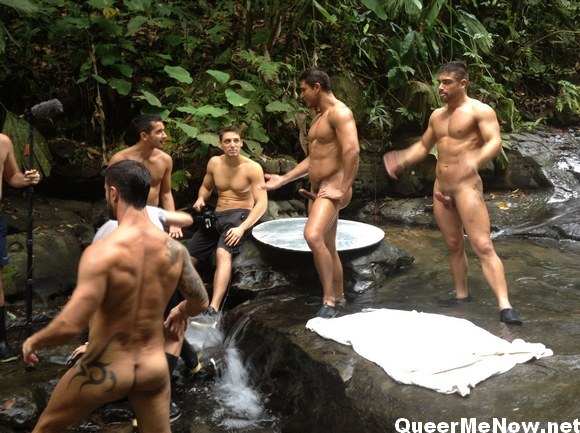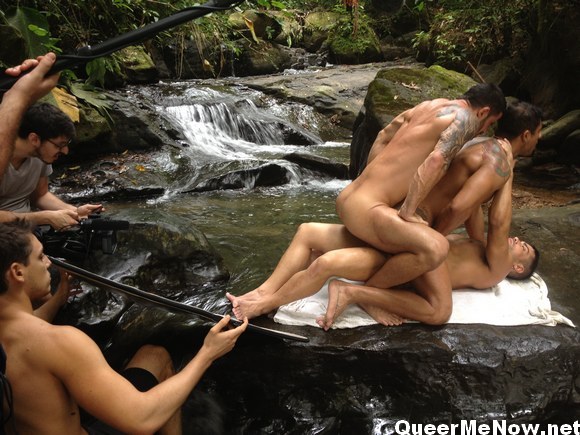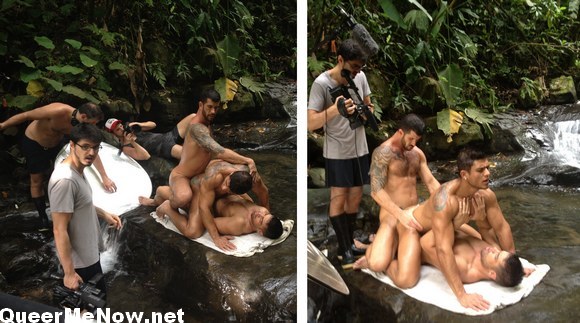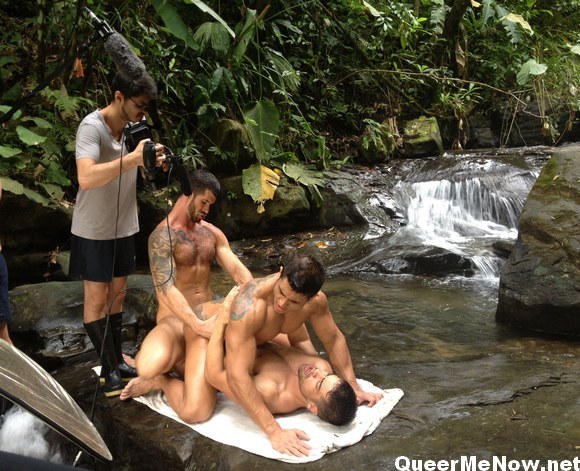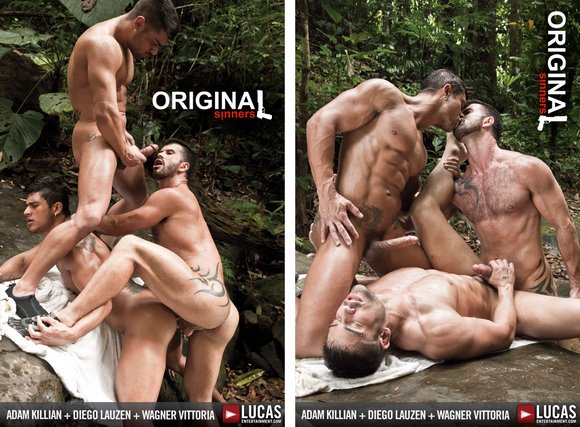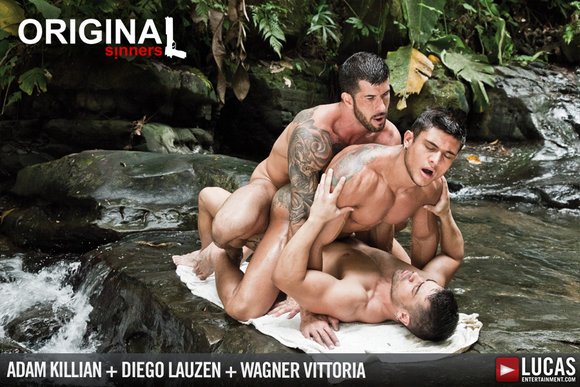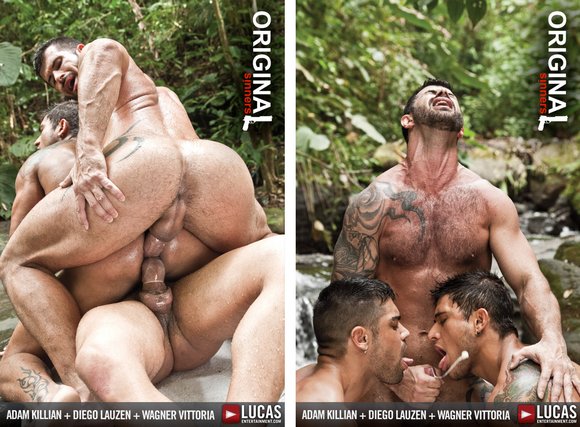 + USE THIS LINK TO GET 50% OFF
+ Adam Killian and Wagner Vittoria Double-Penetrate Diego Lauzen