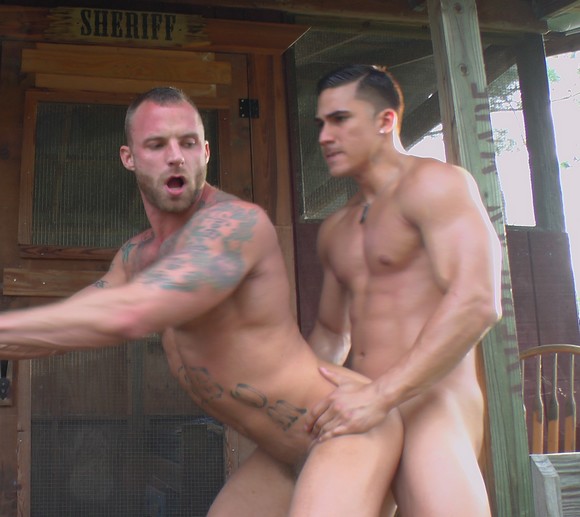 This week, it's episode 5 at Dominic Ford's So You Think You Can Fuck and it features two of the most muscular porn stars in the competition, Topher DiMaggio and Derek Parker.
It's mid-season at SYTYCF and the action is certainly heating up. In fact, the judges say this week's sex pairing has the potential of being the hottest so far in the season! Topher DiMaggio and Derek Parker heat up the screen with their hot and aggressive sex. But first the contestants must complete a group challenge that pits team against team as the boys create the beginning of a porn movie set in the Wild, Wild, West. Cowboys, a Sheriff and RAPE. All that, plus more shade being thrown by Shangela and the rest of the judges this week on SYTYCF!
And don't forget to download the free ADULT Magazine #10.