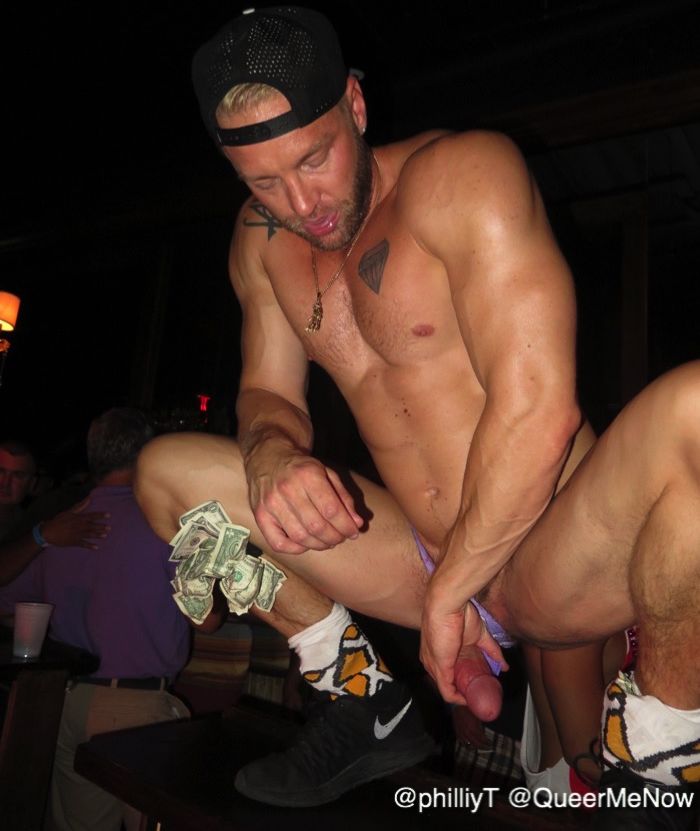 Gay Porn Stars at Southern Decadence 2016 Photo Series continues. In Part 2, CockyBoys gay porn stars Will Wikle, Tegan Zayne, and Ricky Roman give sexy go-go dancing performances at Cafe Lafite in Exile, billed as the oldest gay bar in the US. All the photos were taken by Queer Me Now's long-time collaborator @philliyT from NIGHTSINWEHO.COM.
Come back tomorrow for Part 3 of the photo series where Boomer Banks and Tegan Zayne give a surprise LIVE SEX SHOWS at Lafitte's sister club, Rawhide 2010!
[USE THIS LINK] To Get 50% OFF CockyBoys Membership.
+ More of Will Wikle | Tegan Zayne | Ricky Roman

PREVIOUS POST: