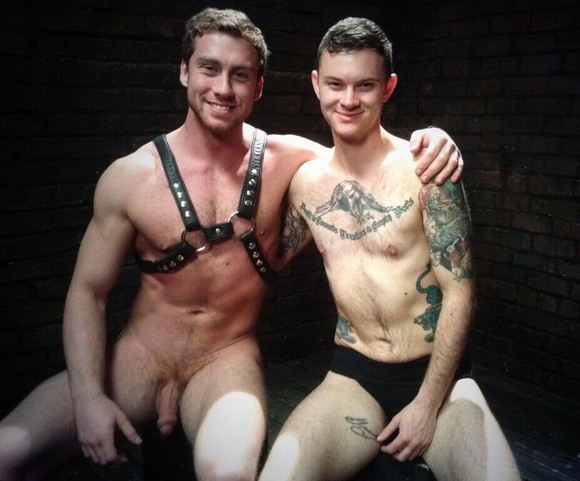 Take a look at the behind the scenes picture I just found. It might look like a usual photo of gay porn star Connor Maguire and his twink co-star on a bdsm porn set, right? I posted this kind of pictures all the time in my "Porn Sneak Peek" column.
Trust me, this is not your typical run-of-the-mill gay porn. Well, I'm not even sure if I could call it gay porn. The model on the right is Cyd St. Vincent, he's a FTM porn model and the porn studio Connor was working with is called "Bonus Hole Boys."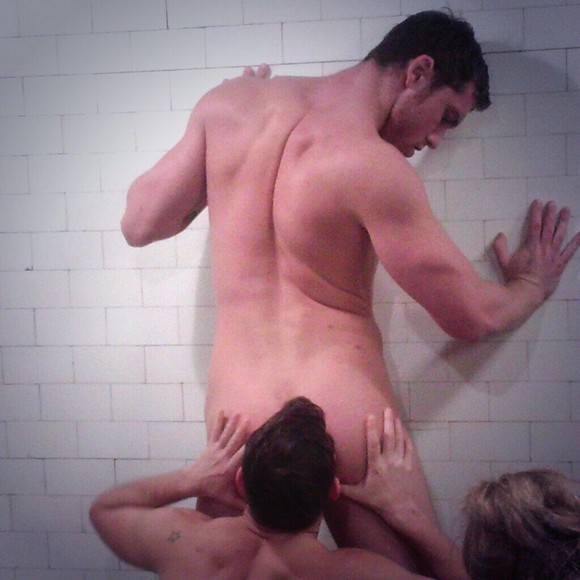 In case you didn't know, FTM means "Female to Male." It's used to describe a transsexual man like Cyd St. Vincent and it's a niche for this upcoming porn website Bonus Hole Boys.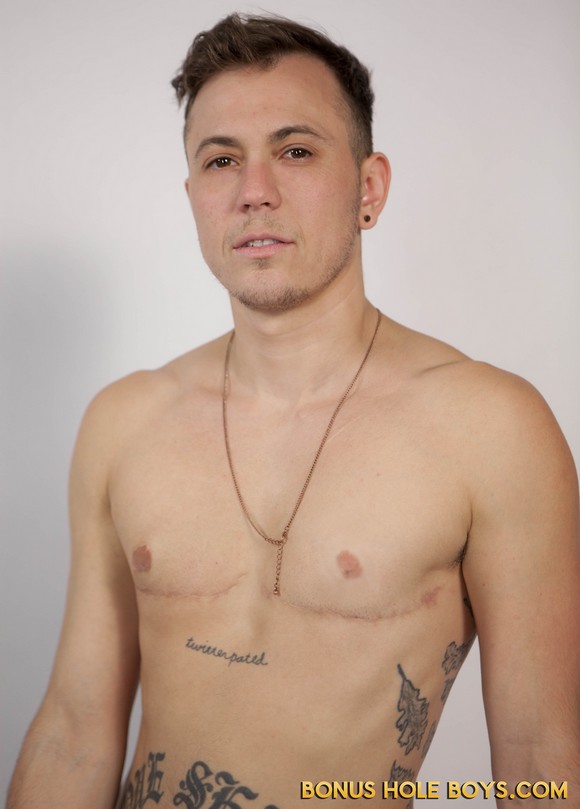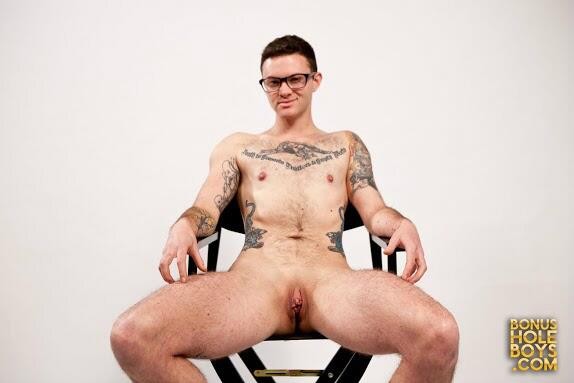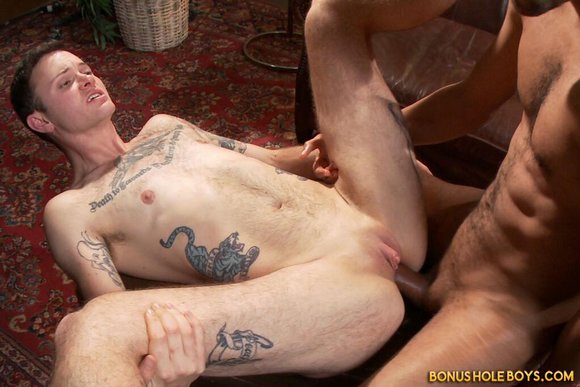 Transgender is part of LGBT community right? So maybe it's time for a porn site dedicated to FTM. If you're not comfortable with it, let this guy reminds you.