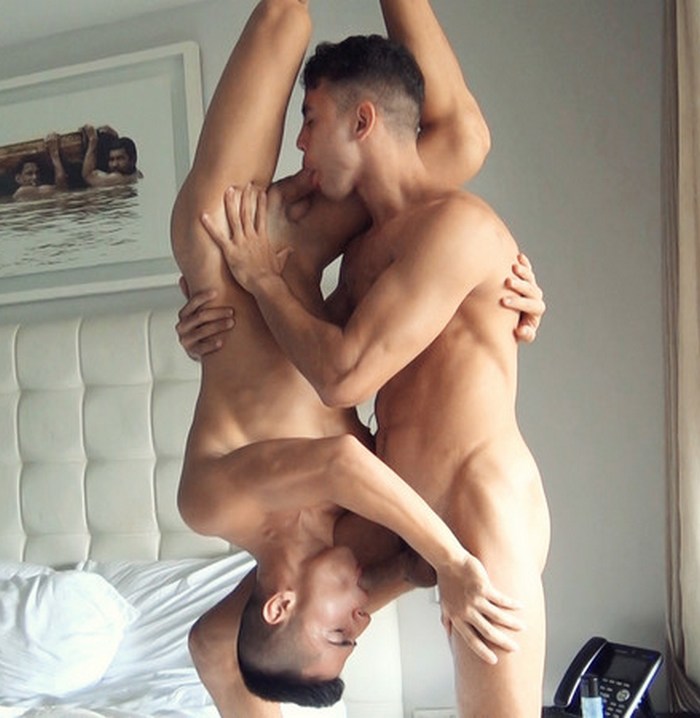 Two years ago back in 2016, I reported that Flirt4Free's cam models Crhistian & Dereckk shot a sex scene for BelAmi. I didn't expect that we have to wait this long but they finally released this scene in the latest update of Freshmen's Viva Colombians. You can watch Crhistian fucks Dereckk bareback now and be sure to check out their live sex shows on Flirt4Free. Oh and that standing 69 position is pretty impressive.
+ Crhistian & Dereckk & Friends's Bareback Fuck Fest
No, our spell check is not broken. That's how Crhistian spells his name. This scene was filmed for us by Eliot during his initial scouting trip to Columbia. The two boys got in contact with us while we were there so we thought we'd experiment with some local talent. We experimented further in having Eliot direct the scene. While Eliot is our primary still photographer, he rarely films hardcore content. However, we felt that his years of working with Bel Ami, coupled with his skills as a still photographer would lend themselves well to video work. We hope you agree.
+ Crhistian & Dereckk Bareback Fuck Fest
You met Javier in February when we gave you his photo casting earlier in the series. He is joined now with our sexy blond lover, Jason Bacall. This scene is filmed in the "home video" style Kevin Warhol prefers. He enjoys setting a situation that allows the boys to progress naturally through the love-making act. We feel it makes for a more authentic and dynamic scene and is a nice contrast to Luke and Marty's more formal methods.
+ Jason Bacall Fucks Javier Valdes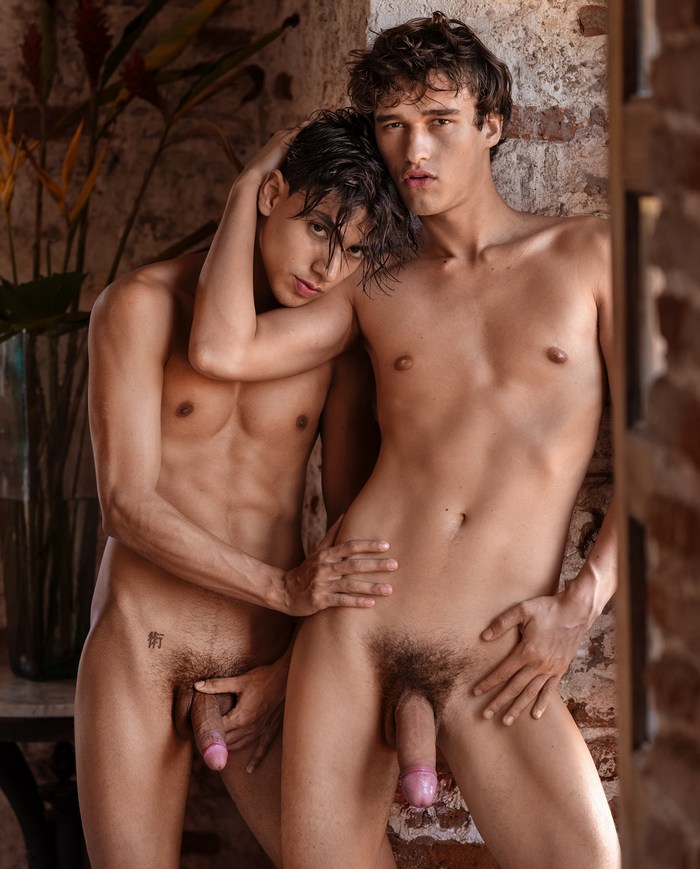 All good things… Here is our final Columbian Art Collection photo set featuring Mathias Kahlo and Kieran Benning. The two share a seriously sexy outlook and their chemistry is captured by the camera. In the United States, it is the season to give thanks. It's a good tradition. In that spirit we're extending our thanks to Benno Thoma for his efforts in creating this collection of Columbian photo-sets that have kept us lustfully entertained for over a year.