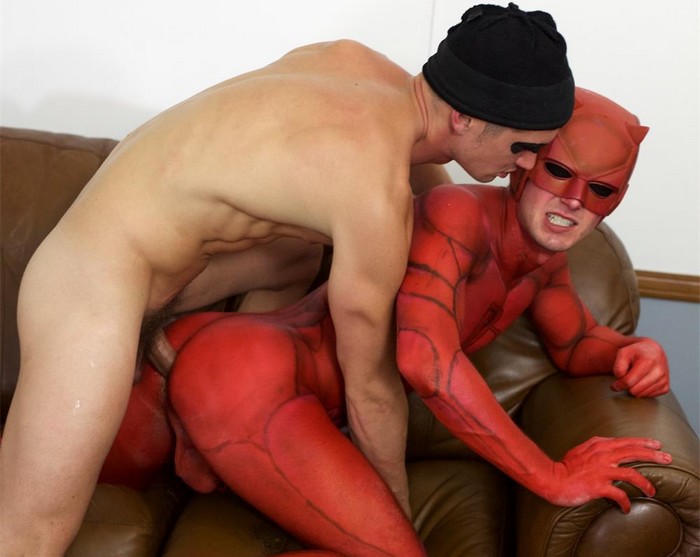 COLBYKNOX.COM has been teasing fans for weeks now about its Daredevil Gay Porn Parody. The scene features cutie Mickey Knox as Daredevil and his boyfriend Colby Chambers as a robber (with a cool body art by Taylor Reign).
ENTER THE DAREDEVIL is now online and in this video our superhero Daredevil gets fucked bareback by a robber. (Since most superhero gay porn parody are produced by Men.com, a bareback superhero porn like this is quite rare.) And don't forget to come back this Thursday, October 27th for The Flash: A Gay XXX Parody.
We see them in the movies, comic books, video games, but what are they really like? What makes them tick, what do they love, who do they love? What are they doing when they're not out in the world keeping us safe. What would we do if we ever saw one? We take a rare glimpse into the world of a superhuman, and I think you'll agree, we're not so different after all.
+ Daredevil (Mickey Knox) Gets Fucked By A Robber (Colby Chambers) in ENTER THE DAREDEVIL