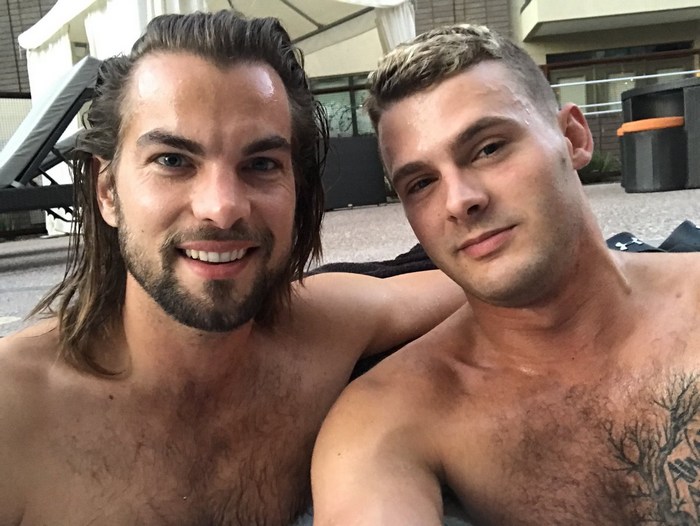 I posted about "Ex-Randy Blue Model Cody Lake Should Return To Gay Porn" yesterday. Now it looks like another Randy Blue model also consider returning to gay porn (maybe). Popular webcam model Dave Slick recently teased fans with a shirtless selfie of himself with former Randy Blue gay porn star Malachi Marx.
Catching up with an old friend and chilling in the hot tub 😉 maybe some collaboration in the near future? ?#MalachiMarx
"You'll just have to wait and see!" He replied to a follower. Malachi Marx was quite a popular Randy Blue model and he still looks great! Hopefully he will be back to gay porn soon. Malachi Marx shot more than two dozen sex scenes (including bareback) for Randy Blue between 2008 – 2015.
[UPDATE] The answer is YES! New Falcon Exclusive Dave Slick can convince Malachi Marx to return to gay porn. 😉 They will be doing webcam show together on CHATURBATE this Thursday, Friday & Saturday. I will let you guys know the exact time of Dave Slick & Malachi Marx Webcam Show soon.
[UPDATE #2] NO! Malachi Marx got cold feet. Read more about it here.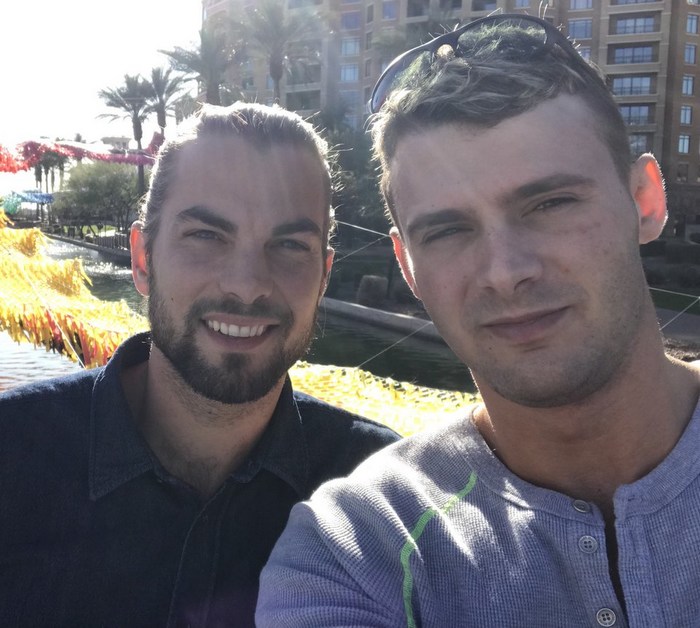 + Dave Slick & Malachi Marx Cam Show on CHAUTRBATE